Be the Captain of your own ship in the 1700's and make decisions that will determine your fate. Control everything from food rationing to amputating limbs. Sail for the British Navy or rebel and become a pirate. The lives of your crew are in your gout ridden hands.
Each vessel matches the speed of it's real life counterpart which will give you an accurate depiction of how difficult and tedious a journey across the ocean was in the age of sail. You could enjoy a casual experience on a Frigate as you fly across the waves and decimate pirates in a War Galleon like a rich ponce- or -Suffer a HARDCORE challenge on the Raft and struggle to feed your men daily while your vessel crawls along so slowly you'll BEG the wind to pick up.
Available on Steam September 19th - Talk like a pirate day!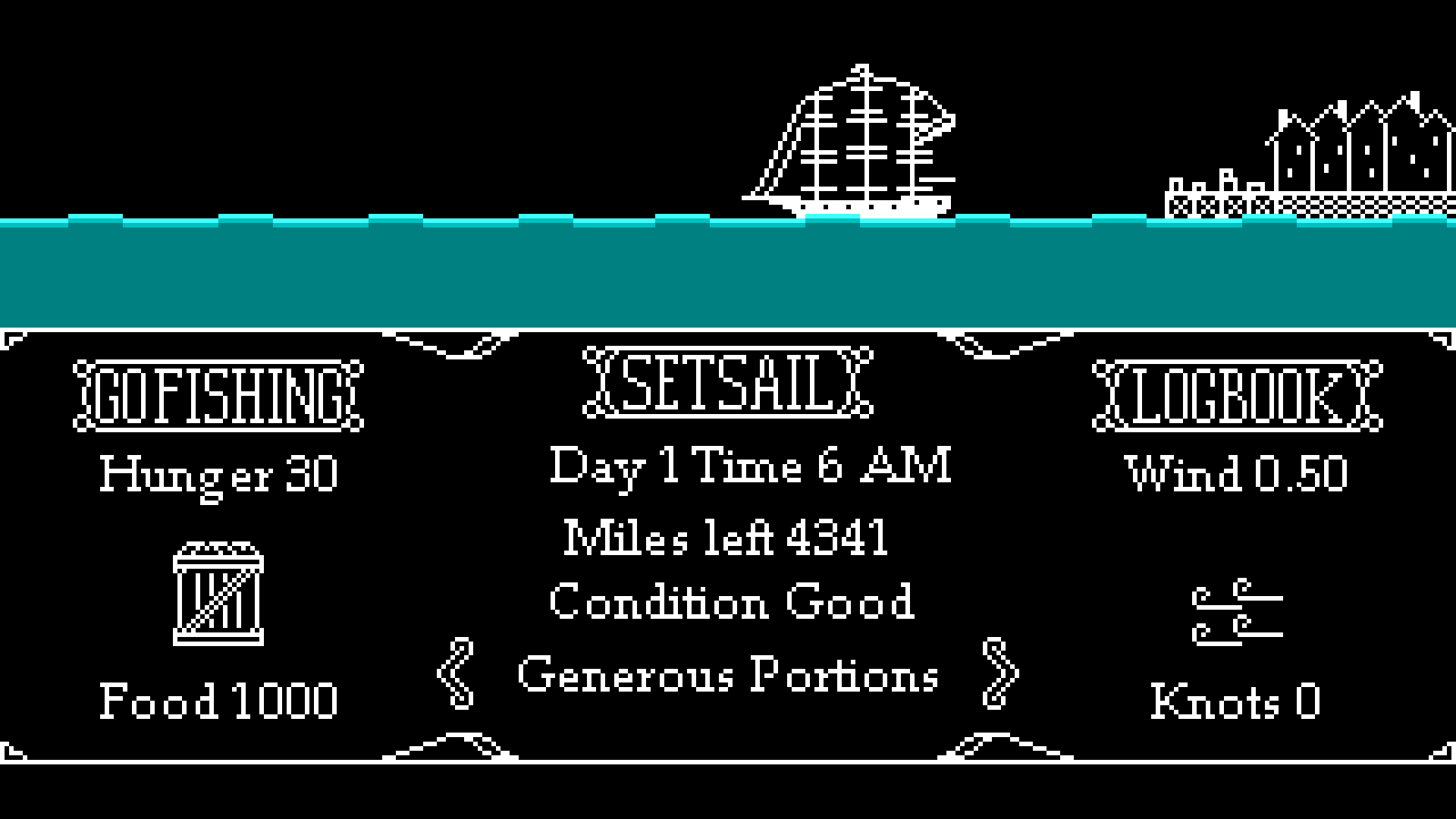 Many ships that set sail would never return home. Whether they were hijacked by pirates or died of thirst in the doldrums, every venture was extremely dangerous.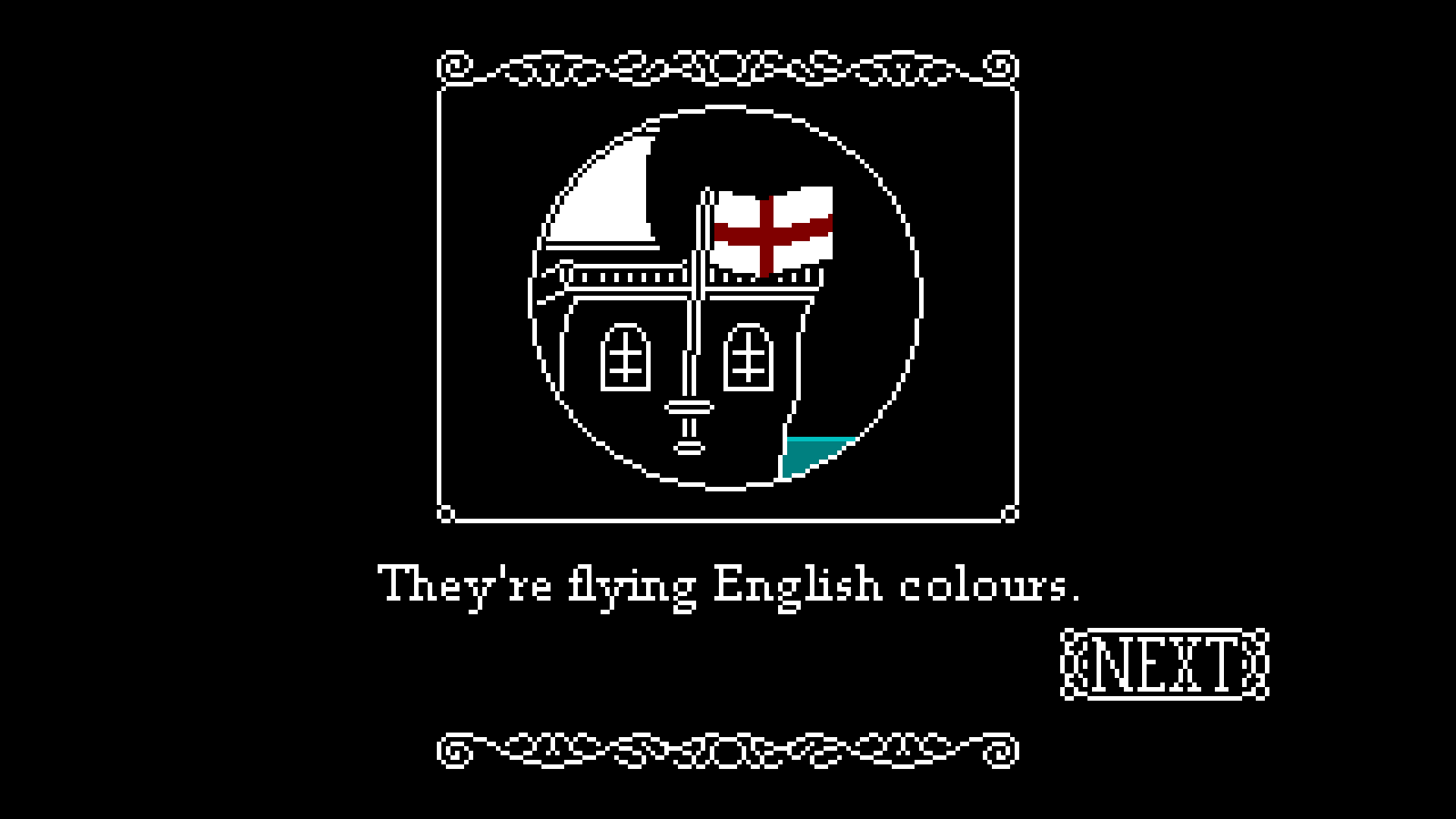 Many ships sailed the Atlantic either patrolling during wars and transporting goods, tax money or troops. They carried many different currencies from silver reales and gold doubloons to paper English bank notes. Trade with English ships for supplies, or open fire and sink them to the bottom of the sea. The choice is yours at every encounter!

If you didn't like seafood you didn't eat often aboard a ship. Stockpile your food supply so high that fish spill off the deck!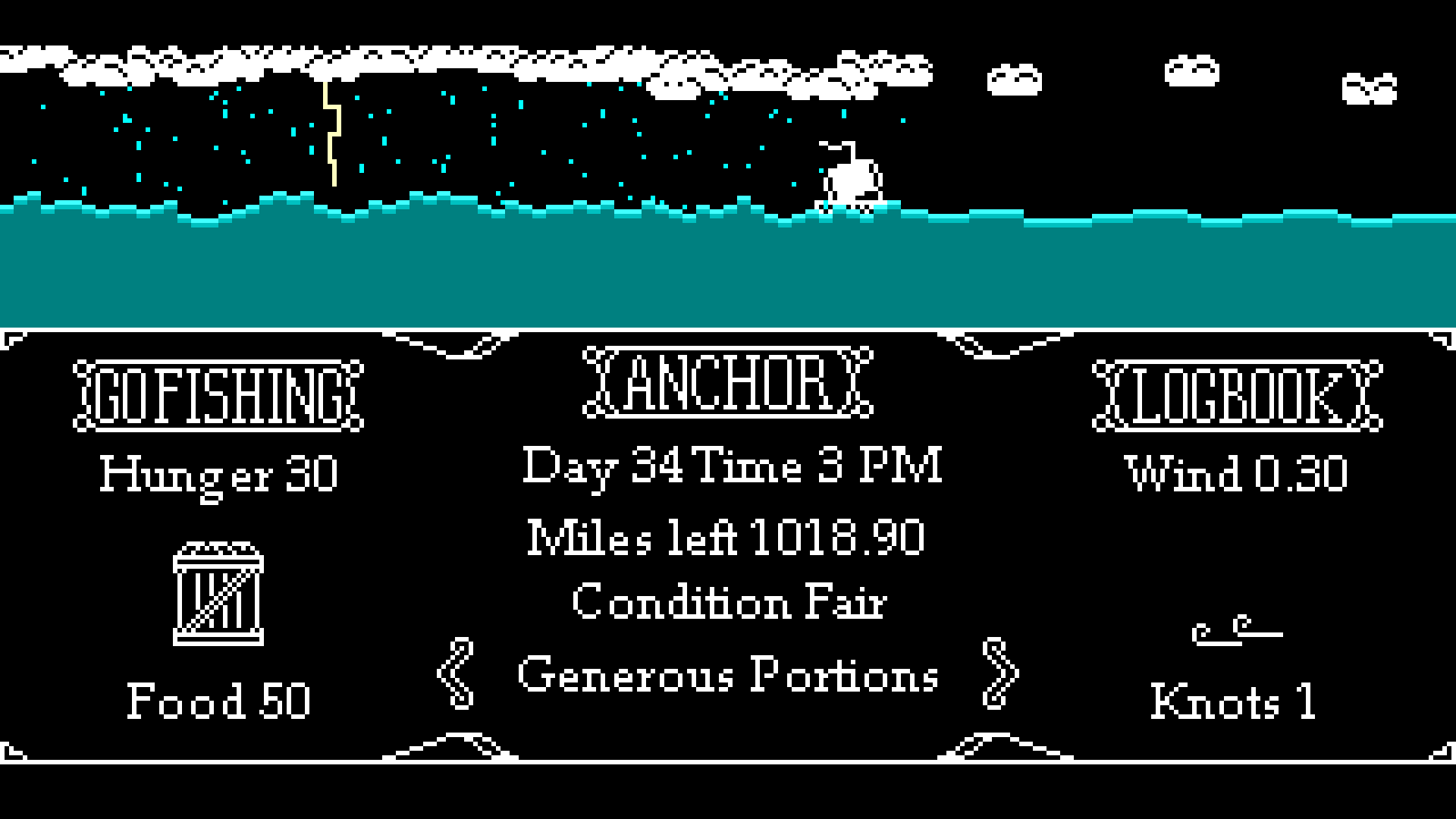 Life on the Ocean was difficult in the age of sail and crossing the Atlantic on a raft was unthinkable! Now you can do the unthinkable and try to do it anyway!
Before modern medicine, a broken bone or bad wound could mean death if it wasn't amputated. Before anesthetic was invented it was a very painful procedure and the best surgeons of the day could saw off your leg in 30 seconds... but that doesn't mean you would survive. Whenever there is an injury during battle the decision is yours.