So Misery 2.2 took us all by surprise, I can't deny the fact that I wasn't around when the rest of MDT members were onto it, I was expecting the release to be around the end of the month but life was too generous and gave us this new and sudden birth, so let's cherish and enjoy it for a very long time.
As you all know, TAZ is not like any other mod, you won't find a mod with such a gigantic weapons arsenal, the current progress contains exactly 351 weapons, all are new and nothing replaces those of Misery 2.2, and when you take the already existing arsenal in Misery 2.2 into consideration you will end up with 686 weapons, all vary between pistols, revolvers, shotguns, ARs, SMGs, and so on. Check out this updated worksheet if you have a need to know. Even with this number we are merely scratching the surface of what the mod truly is capable of, of course, we will always match quantity with quality, we can't say we will reach what Shoker 3 or Gunslinger mods has in terms of attachments, laser pointers, and other engine features, but when we reach CoC engine we will benefit from it the best way we can, that's a promise :)
The current progress is like this: We have three guys working descriptions. Kuba working on configs, scopes, shooting effects, pricing balance, and much more. Alex, the sound editor, is not available to work on sounds, life is taking most of his time. This had pulled us back, most sounds he posted on his youtube channel are unavailable to us for the time being, meaning most of them are not in the current Alpha build, hopefully we may get them sooner or later. On the other hand, we got another Alex who is now the apprentice of the main Alex "Alex had another Alex as a young padawan, funny isn't it?:D" , now he's working fast making new sounds and improving the old ones. Last but not least, Kyky, the already famous stalker with his marvelous animating skills, up until now he hasn't stopped bringing even better animations for new guns and improving some previously implemented ones. When all this is done, there are dismantle and repair scripts, these are hell to edit, and they may consume time too, so we urge you to be patient with us, once the mod is done, you will get it.
With all that being said, I'm afraid that a period of one month is not enough for a proper release of TAZ 2.0, we will need more time, I could say two months, three, four, or even five, it all depends on how fast we work and how available all team members are, and of course, life is a whole different story, it may hit us the moment we're about to release and pull us even farther away. So in the meantime, we need you to spend this time playing Misery 2.2 and getting to know its new features and explore the new and hidden stuff.
Meanwhile, here are some of the stuff I haven't yet posted in ModDb
The AEK919-Kashtan got some very lovely set of animations, and tanks to kyky's endless improvisation I got an even better idea for this SMG, it will rely on class, here's a hint: Recon will be the one to truly cheeki breeki this gun. I will post more about this some other time.
MP5K is the easiest to handle MP5 variant, super easy that you won't even feel much of a recoil, and the weight? there is almost none! a true master piece SMG that you can use as a side arm if you're an MP5 fan.
Want to be a true cheeki breeki? have a Makarov with 80rnd magazine.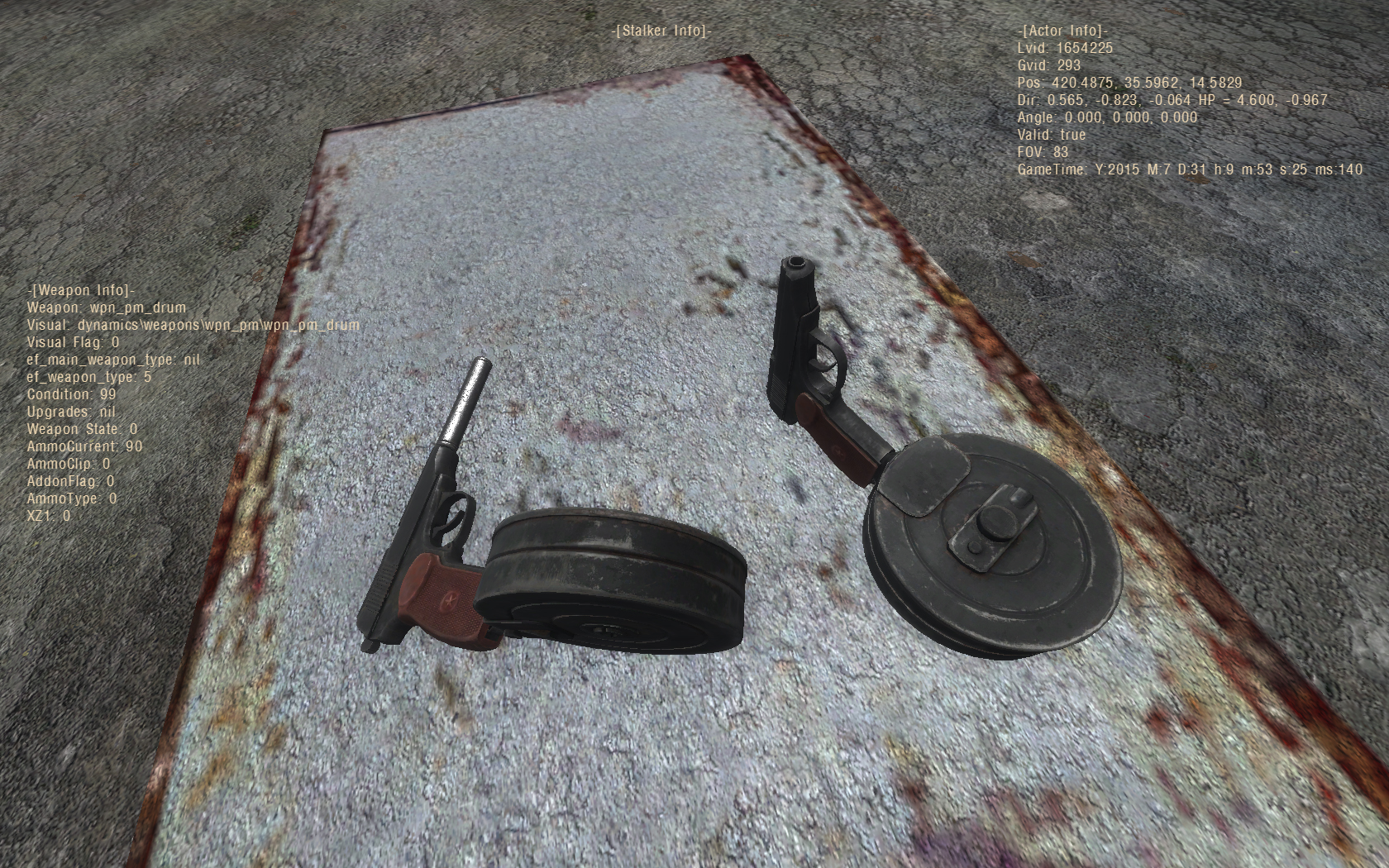 Customized MP5A3 got a properly customized model now, and with the new configs it has become a seriously dangerous SMG, don't feel underpowered when you buy one, put your full trust in it, load the mag, and let the zone hear you.
And here we have a new variant for the MP5, the MP5SD5, long story short, silent death.
In the end, stay sharp for more images and videos 'cause there will always be more, why more guns? because it's never enough dakka! ( ͡° ͜ʖ ͡°)
Remember, you're not the only one with enough rubbles to buy these guns, stalkers, bandits, mercs, freedomers, and all other factions are too capable of pulling some serious fire power, heck! some of them has weapons you can only dream of!