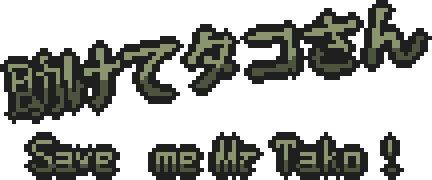 Good evening everybody ! I'm writting this news to give you some informations about the Story mode of the Game. I'm working on it in my personal time, between school and work. It's not fast, but I want to take the time to make a very good game.
Now that I have written the story, and the Game Design Document of the Game, I can start the devlopment of the new features ! Here is the first one :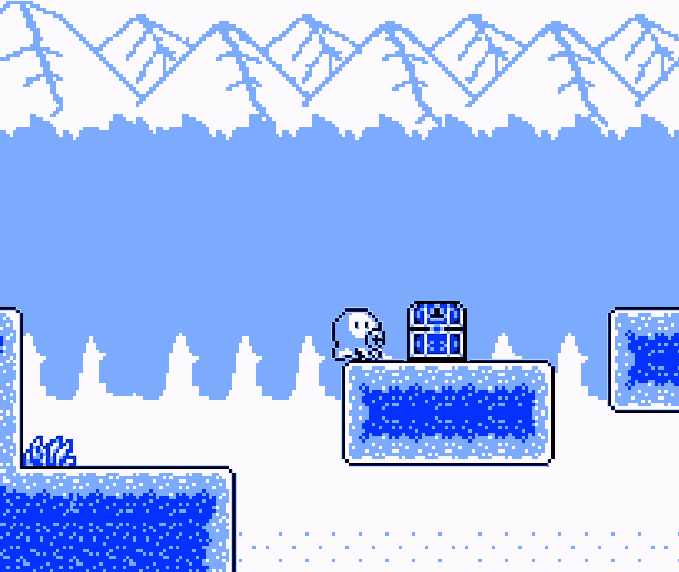 Until now, you can find and use 24 powers in the game. You now have the ability to store one power, and to use him whenever you want by pressing the Select (or return) button. If you already have a power, it will be stock and you will gain the new power. However, you can't switch power, if you take the power you have stocked, it will replace your current power. It's a work in progress, the power icon will not be up Mr Tako like that, but will be include in the game interface.
Somewhere in the worldmap, there will be Mr Tako's house, where you will be abble to choose between all the powers you have already find in the game, and take them to go on the level you want. I don't want a worldmap like Mario, I prefer something more like Kirby. I will tell you soon about what I want to do, I hope you will like it.
I also plan to create specific levels for each power, and put secrets in the Game. I think the bomb power you can see in the gif will have new habilities, like break some type of blocs.
I also improved the inputs of the game, you can now use the D-Pad to move, and have a better control of Mr Tako (like adjust your jump height).

I learn that there is a contest on Indiedb, Indie of the year 2014 ! If you like the game I will be happy to receive your vote :) To vote, go on the Game page, and vote under the description.
If you havn't try the demo yet, you can find it here, for Windows, Mac OSX and Linux :
Indiedb.com
Have a nice day !