Oooouh yeah, it's finally out of the oven! The beta version of our demo can now be downloaded at Tinyandbig.com!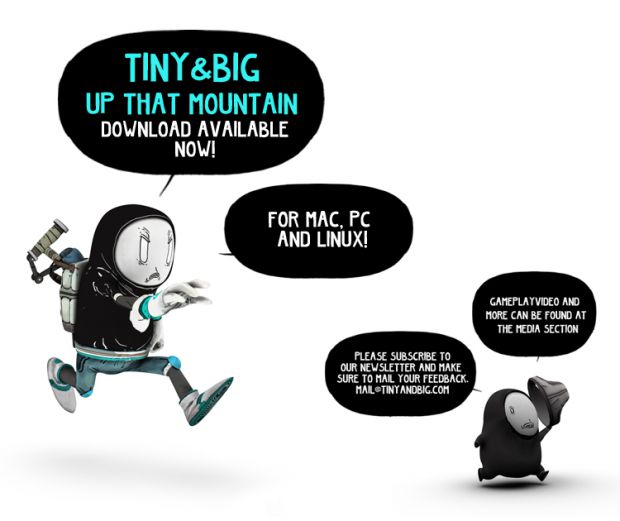 If you were intrigued by the lowres I posted last time, you can now see, hear and smell it in full resolution and surround sound (I guess). Besides, newer ingame footage will be posted the next days.
It was both a lot of work and a fucking blast to make. We are not done with it of course, and you already knew that because it says 'beta' up there in the first paragraph. The plan is to release the final game in episodic form, with the first episode being released somewhere around August this year. Until then, we hope to get a bit of the good ol' internet attention, and blogging makes this happen, right?
So please download and tell your friends, feedback is very much appreciated! Share your opinion here or over at our site, or by mailing tiny@tinyandbig.com!
(And you can actually kick that stupid little fat guy around if you catch him! I've seen somebody do it!)