Hello and welcome to Tannhauser's fourth devlog!
Some great news today: the game is now in Pre-Alpha! I really could use some testers to give the game a good bash before a fully public Alpha release, so if you would like to give it a go please send me a message here in IndieDB and I'll forward you a download link. Any feedback is greatly appreciated, so head to the forum and let me know what you think.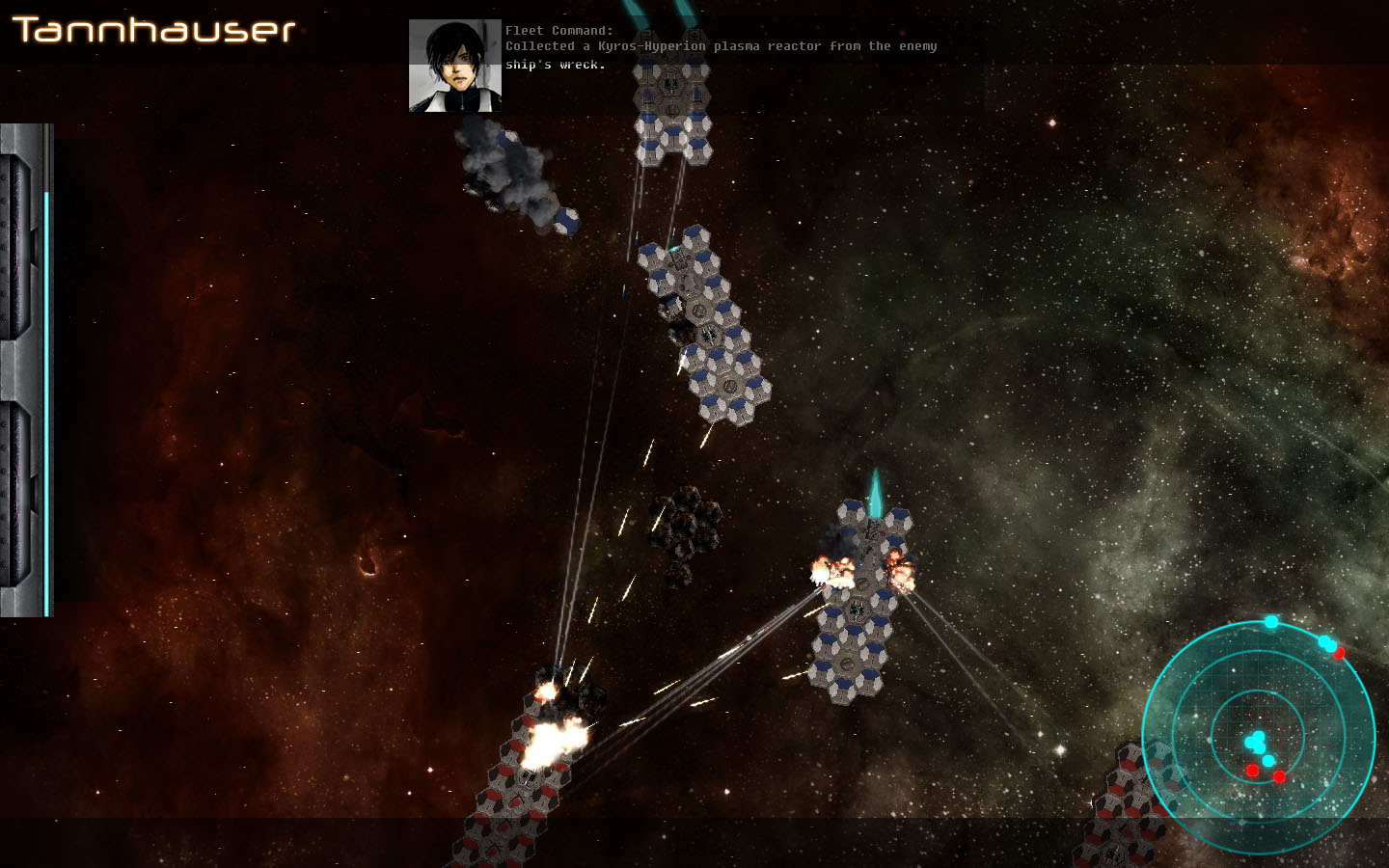 There have been two big improvements over the last month, so let us take a quick look at those:
Soundtrack
FMOD has been successfully integrated with Tannhauser's engine and with =k provided a number of tracks to the game, the player no longer has to fight a silent galaxy! I still need to get sound effects in, which is on my to-do list :)
The Launcher
Tannhauser's launcher follows a model most people are fairly familiar with these days: it contacts a server and downloads any updates that might be available to the game. This will allow me to fix issues and introduce new features without forcing people to check the forum to see if there are any new updates.

The launcher is GPL, so if you'd like to use it for your own project just send me a message, I'll forward you the code.
Next steps
The focus for Alpha is going to be on making the current Pre-Alpha fairly bug free and with a good flow for players who are picking up the game for the first time. At the moment the player is dropped in the galaxy without as much as a "Good luck" or a "By the way, the right mouse button fires the torpedoes". Additionally, I'll make all the items available as well as activating the random events in the galaxy, as well as providing a faster Release build for people to enjoy.
Thanks for reading, and do drop by the forum to say hello!