Since Jump Tanks is an Action-RPG, the parts you choose when building your tank are equally as important as your skill in combat. A tank is built out of four core parts: chassis, guns, legs and a pilot. Additionally the player can equip attachments and shields. In future updates we plan to expand on each part type, but today we'll be looking at the chassis and guns. Each part has its own unique Stats and characteristics that make it strategically interesting and valuable. The part Stats are balanced against each other, meaning there are no "super parts" that are statistically better than the others. We want to make sure each part has value and is viable for various build strategies.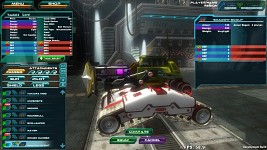 Chassis:
The chassis is the body of your tank and a good starting point for any design. The chassis controls how much energy your tank has available to use for jumping, boosting and firing weapons and using attachments. It's also the largest factor in determining armor and defense. When you're hit, the majority of your resistance to damage comes from the chassis.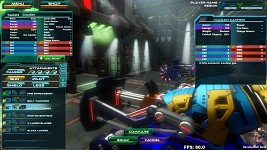 Guns:
Guns are your primary offensive tool in the game. You can build your entire tank around supporting your gun choice. Guns use energy to fire and the amount required depends on the shot type, damage output and fire rate. You can shoot projectiles such as missiles, bullets, energy particles, beams, mortar shells and bombs. We want to give each gun a unique feel, so we have different input and aiming styles for various guns.
Have something you want to tell us about the game? Something that you want to share? Ideas, suggestions or anything else? Contact us! Let us know your thoughts!