Well hello there!
In the name of Moral Anxiety Studio I'm glad to announce that we currently work on our second story-focused video game project for Windows.
Tales From Windy Meadow is a single-player collection of interactive stories focused on the community of small village set in bittersweet fantasy world. This Visual Novel explores topics like finding your place in life, loneliness, pursuing your goals and dealing with your past and disadvantages.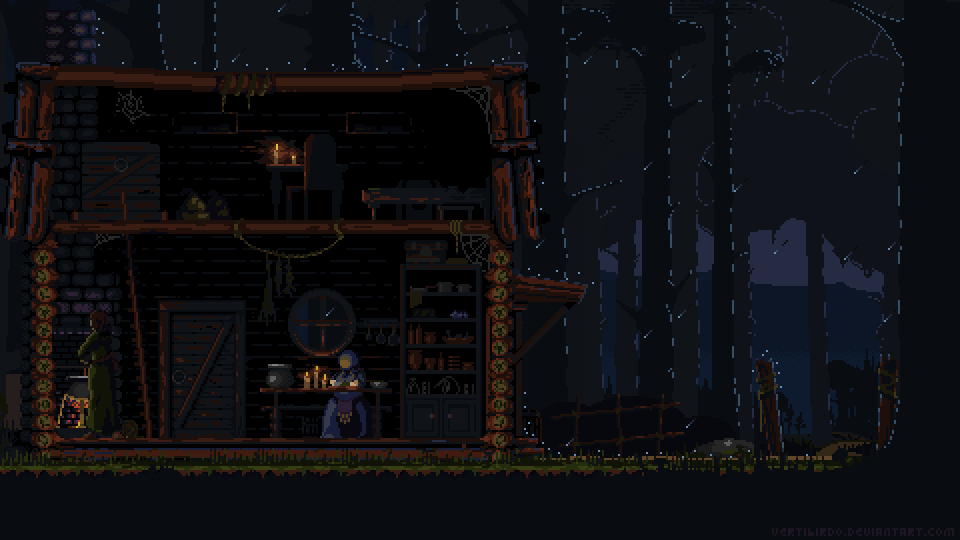 Unlike most VNs, we decided to use to our advantage the world of pixel art. Inspired by games such as VA-11 Hall-A and Sword & Sworcery, we want to create distinctive visuals and combine them with immersive, relatable writing and amazing folk music composed by Doctor Turtle.
We also experiment with other features to make the game as pleasant as possible. The text-based narration is going to be replaced by various animations, limiting the on-screen text almost exclusively to dialogues. Significant character decisions, "skip a scene" button, an in-game map... The GameMaker Studio engine is a perfect tool to add to our game everything it needs to entertain you.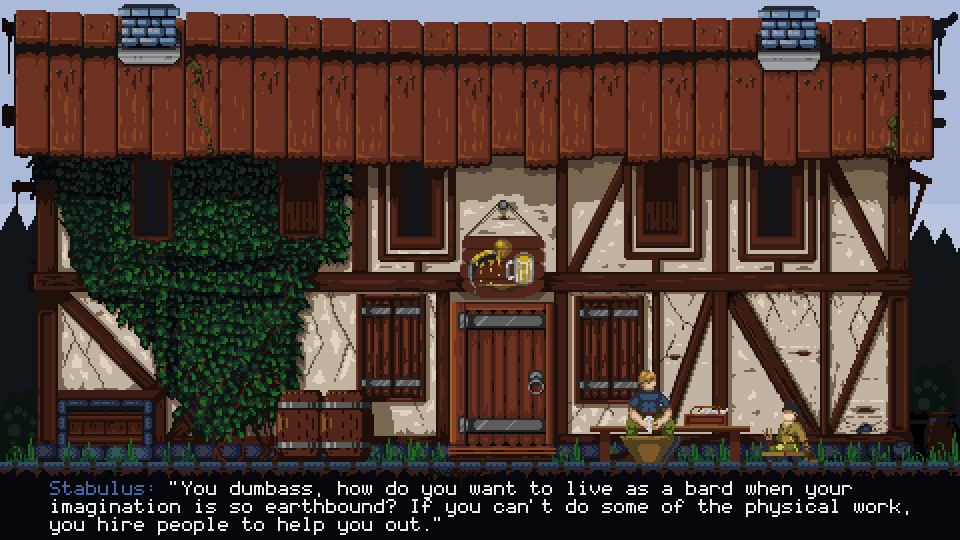 The game still has a long way to go. We're currently working on concept arts, story improvements and programming alike, so we plan to release the game in March of 2018.
And if you liked our previous game, The Tavern, you may want to know that Tales From Windy Meadow are set in the same universe, though a couple of decades later. Nalia's cameo is definitely going to please those wondering what happened to her after her struggles. : )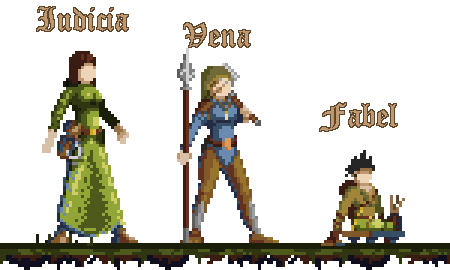 Very soon I'm going to share with you some more details related to the story we want you to experience. Until then, please let us know if you have any questions or suggestions. : )
To stay in touch with us, follow us on Twitter and Facebook to make sure you won't miss any updates!
Much love,
Maciej Aureus Gajzlerowicz
Moral Anxiety Studio