Hello, hello and welcome!
November is almost over and we made a huge progress during this month! We still expect to release our fantasy pixel art Visual Novel on March of 2018. We started even works on our third game, but let's not go ahead of ourselves. ; )
- Preparing the prototype -
Our number one priority for now is to program all the features required to create a great prototype. Since the story is already finished, we hope to show some gameplay footage in December. The graphics, however, are still in early development, what doesn't mean we don't have anything to show you today.
By the way - how do you like our new logo? : )

- Have you met our protagonists? -
During our recent ScreenShotSaturdays (are you following us on Twitter and Facebook?) we shared some detailed descriptions of our three main protagonists - huntress Vena, aspiring bard Fabel and herbalist Iudicia. If you've missed our introductions, you can find them below: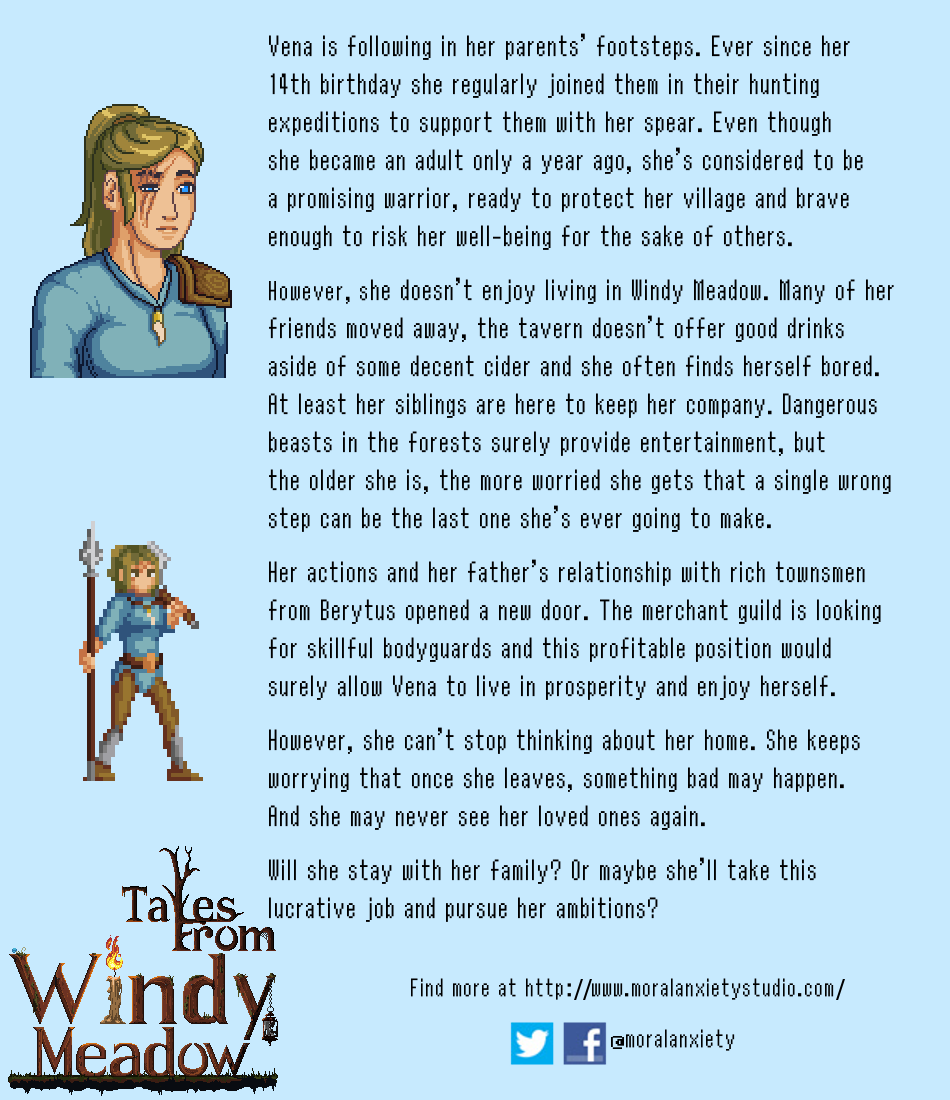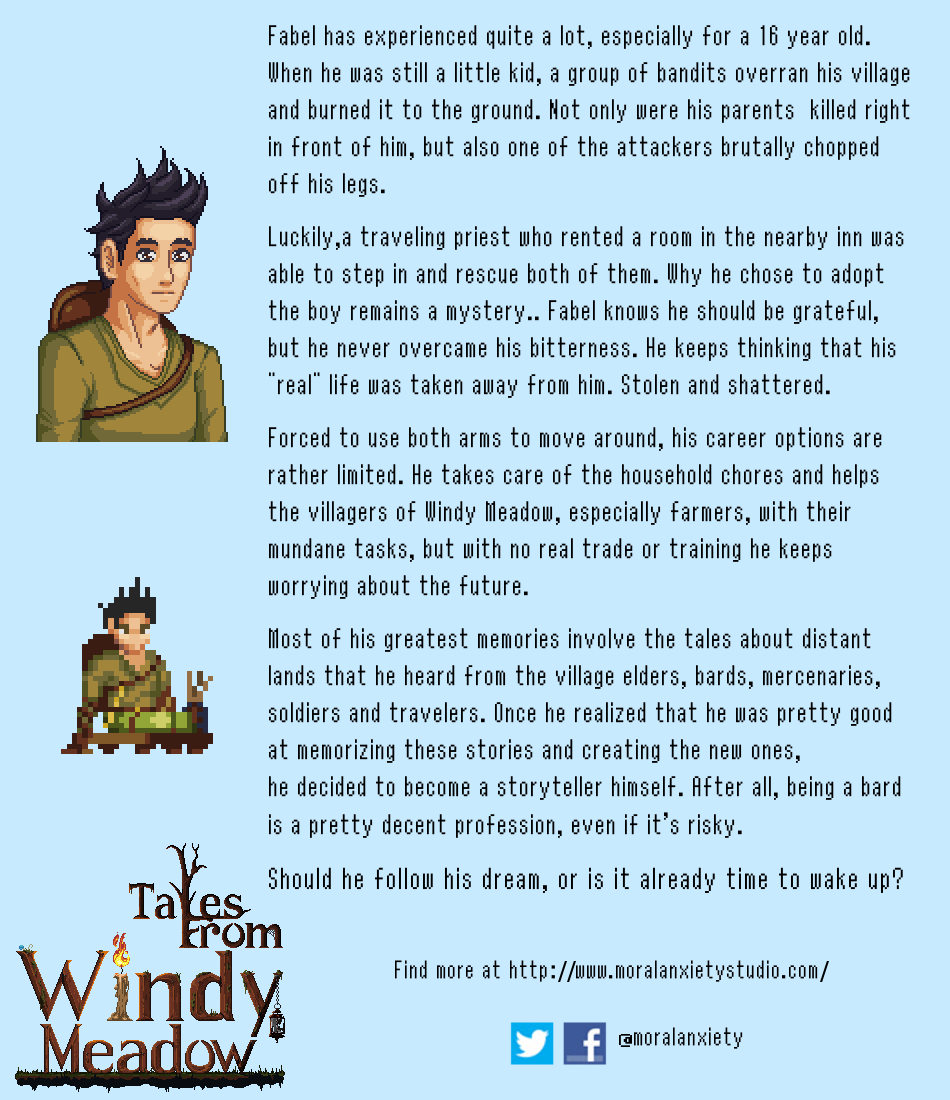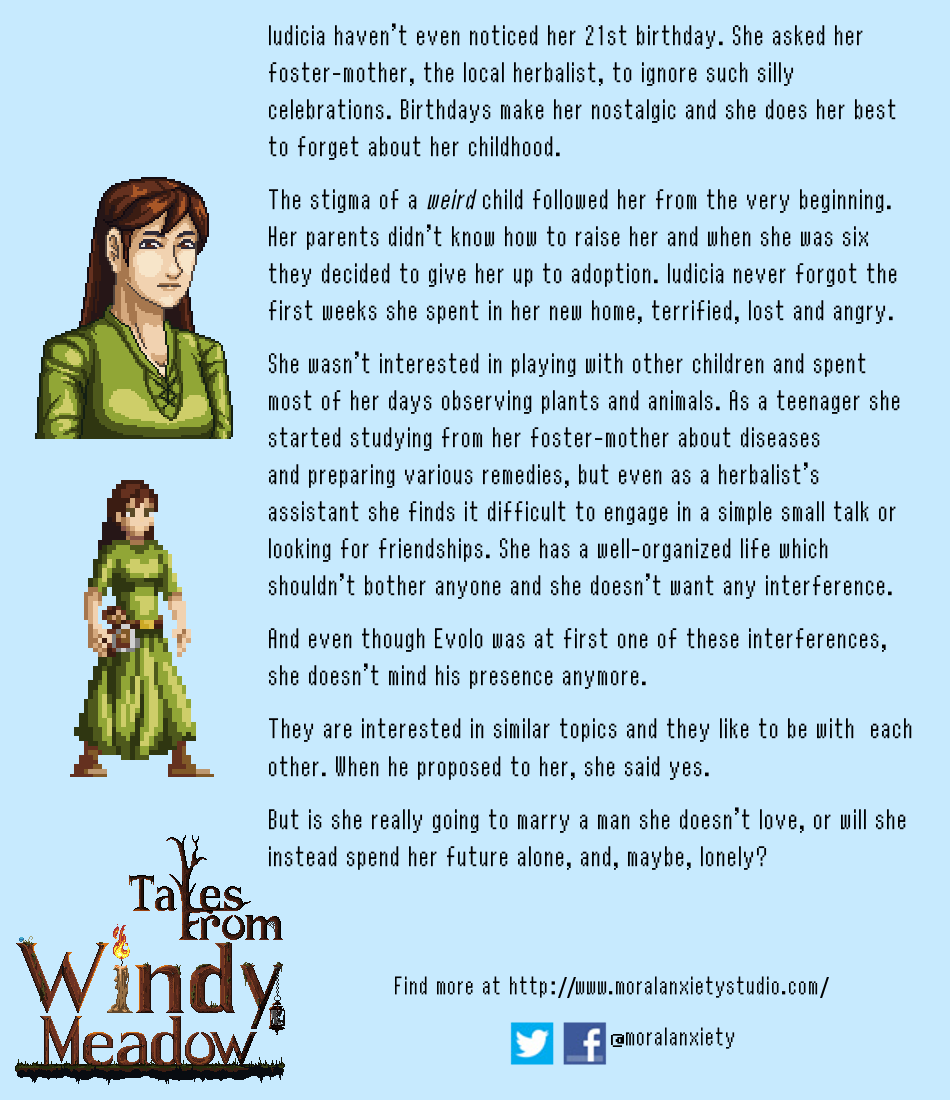 - New area sketches -
Thanks to our friends from Oray Studios we've made a great progress designing new area sketches. We can't wait to see them turned into colorful pixels!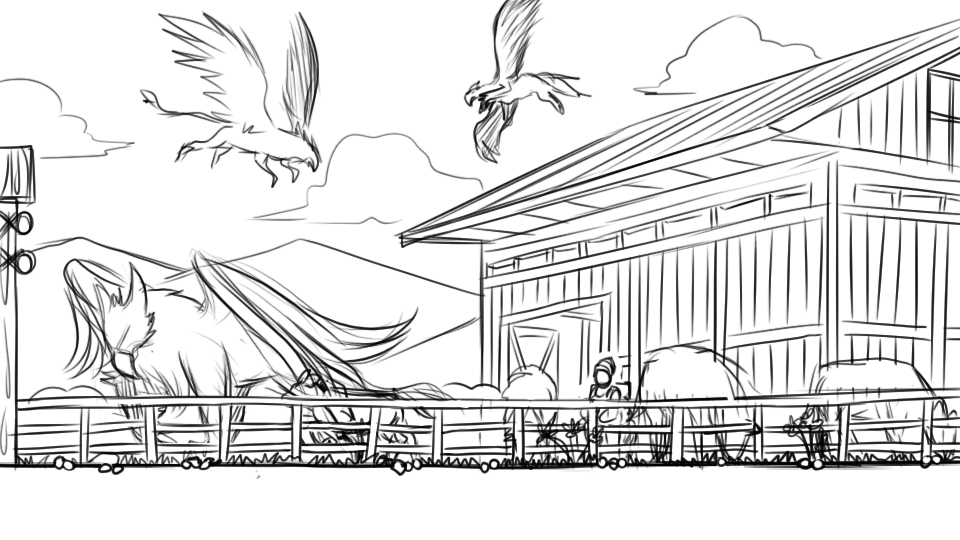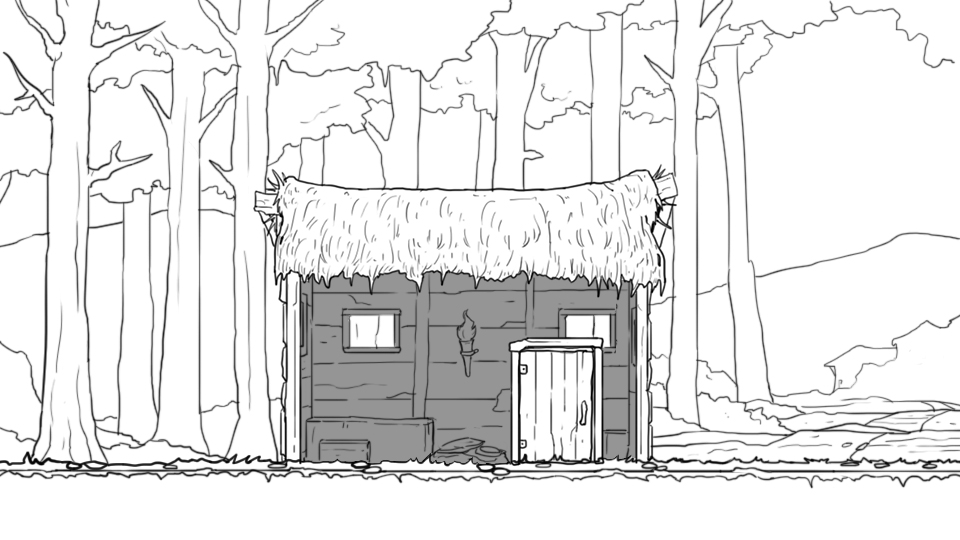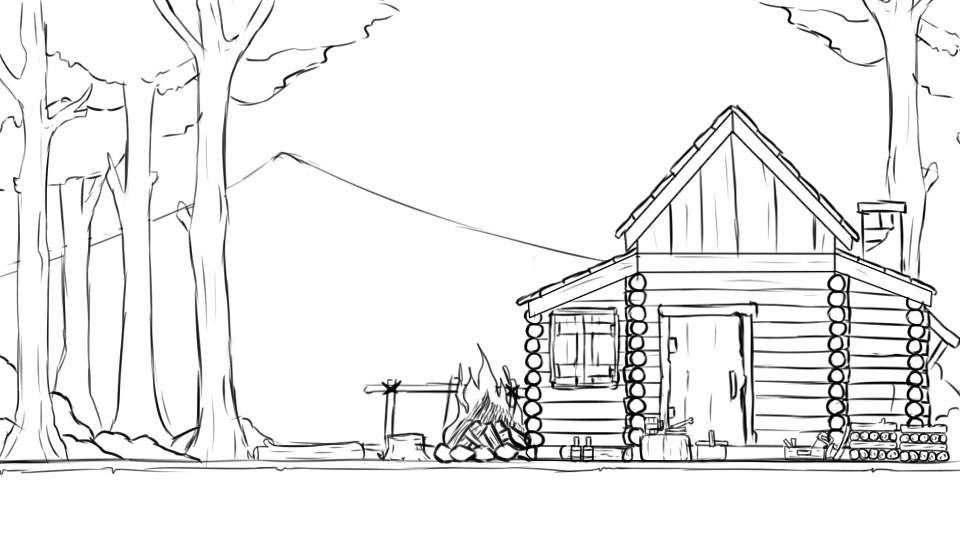 In the nearby future, we plan to share with you our first video highlighting the soundtrack we're working on and some new concept arts, maybe even our new world-map. Cool fact - looks like the game is going to be translated not only into simplified Chinese, but traditional Chinese as well. : )
If you have any questions or suggestions, feel free to get in touch. Thank you for your attention and see you soon!