Handyman doesn't want Edge of Space to be just another game. They want something memorable, and to achieve that goal, they have poured a great deal of effort and development time into the game's innovative crafting system. Taking it beyond simple resource gathering, the player has to gather and then refine their resources, causing them to take on randomly generated bonus stats. This is a look at the refining system: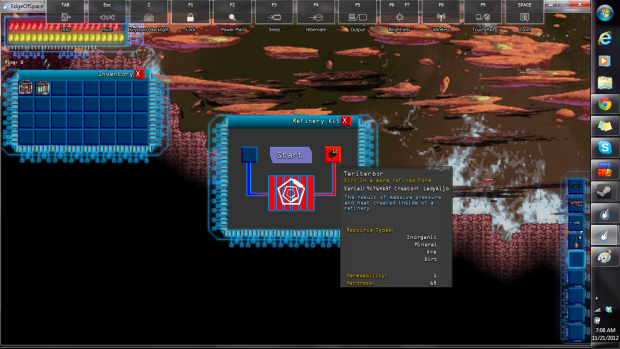 It's pretty simple, just insert a stack of any material, and click start, now you have materials that are able to be used to craft something. Stacks receive a random name along with random stats such as permeability, these have to do with the more advanced schematics. As you can see, depth was something that we wanted to this system. Something simple enough to learn, but that people could also challenge themselves with, striving to gather the required materials for advanced schematics. This is an example of a basic schematic: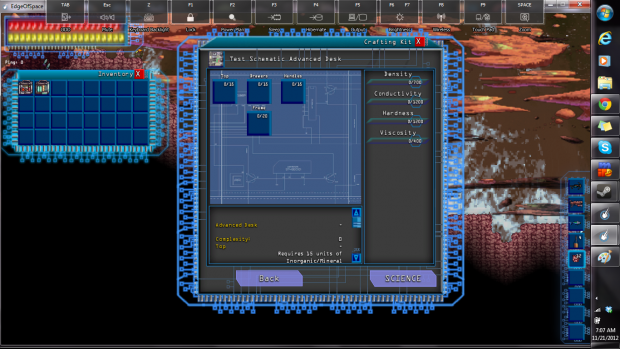 At this point you place your refined materials into the schematic itself, and click Science! As developers we are anxious to see how this type of system is received by the fans. We are hoping that going in a different direction will be a positive thing for Edge of Space, and will truly separate the game as one that is not afraid to push the limits and try something new.