Tokyo, Japan – September 10, 2015 – Tactics: Conqueror's War, a free-to-play strategic card-based MMO, finishes the 2nd game cycle for Worlds 1 and 2 and the 1st game cycle for World 3 with the winning guilds receiving the cycle's rewards. Worlds 2 and 3 would be merged and be named World 2+3. A new cycle begins for Worlds 1 and 2+3, with a greater difficulty for a better challenge for the players to be the best in the server.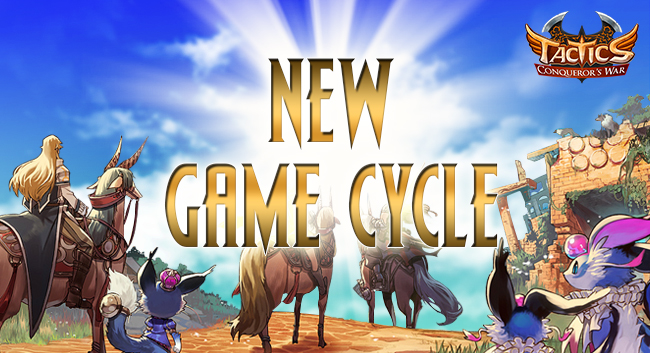 About World Merge and New Cycle
Once the King Castle is captured, that world ends its game cycle and begins a new one. The new game cycle in the World merge builds on the previous game cycle's difficulty and raises the challenges for players. NPC's with their difficulty levels increased, now have additional skills. Players will have to adjust their tactics in order to successfully launch a campaign on the castles and forts up for the taking.
Players start off in a brand new playing field on a clean slate. However, Cards, CP and Tickets get carried over from the previous cycle.
The world merge and new cycle for World 2+3 began on September 10, 2015 and the new game cycle for World 1 on September 17, 2015
About World 2+3
World 2+3 has an easier difficulty compared to World 1 and new players are encouraged to start out here. Events and friend invitation rewards make starting out in this world even more rewarding.
Download link: Play.google.com
Official Site: ConquerorsWar.com
Facebook: Facebook.com
Twitter: Twitter.com