Version 1.2.2 was released last week. For all of you who bought the game you should already have the update. For the rest I can only say: buy the game :-)!
I did a lot of bug fixing and minor changes. So I improved the inventory: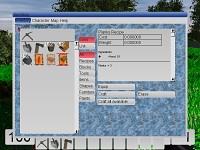 New is here:
The filter system
The list view
The craft all available button
The erase button which you can use in case of overweight
And the help tab. Here is an screenshot: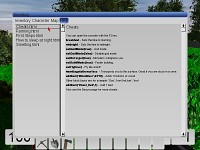 Buy the way the filter setting "Shapes" will contain soon additional shapes, which you can use to construct your houses.
I cloned now the source code so that I have one for the release 1.2.2 and one for the upcoming release 1.3. The reason is the following: I want to add a lot of new stuff in the upcoming release 1.3. But this will break the source code for a while. So if you would find bugs I wouldn't be abled to correct them because of the missing source code of the stable release. So if you now find bugs I will simply correct them in the 1.2.2 release and upload it.
And I made something totally stupid: You know I that I started to release my game with version 0.1 and then continued with 0.2.1 and so on. But I accidently wrote 1.2.1 in Desura instead of 0.2.1. Now will I simply stick to 1.2.1 and 1.2.2 in the future.
I am currently developing a lot of different parts of my game. I am working on the new shapes, on a new terrain generator which supports houses and cities, on the graphics engine, on the loading of models (imported my first sheep and a fish) and on the water. So prepare for further updates!