After months of development I finally have a working Mac version. And I am very surprised as it is faster than the Windows version. Here is the first screenshot: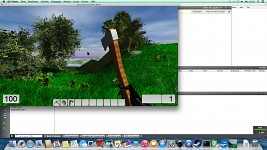 This means that when version 1.3 is released my game will also be available for Mac and for Linux!
I plan to support iOS 10.9 and onwards. Perhaps it will also work on 10.8 but I will need to verify this!