Synthetic Love Is an indie game that was recently posted on Steam Greenlight by developer Kexboy, and a few Steam users have gotten fired up over the game's content and have gone as far as reporting the game to the Steam support team for being a "rape simulator".
Based on that description, it is obvious why people would scream rape because of the nature of the drug. However, the developer also provided a demo for the game so that you could also play a small bit of it to see if you liked it. The experimental drug pretty much works like a superpowered version of Viagra, but the main side effect is that after taking the drug you lose all memory of the events that take place afterwards, and it seems to last all the way until the following morning.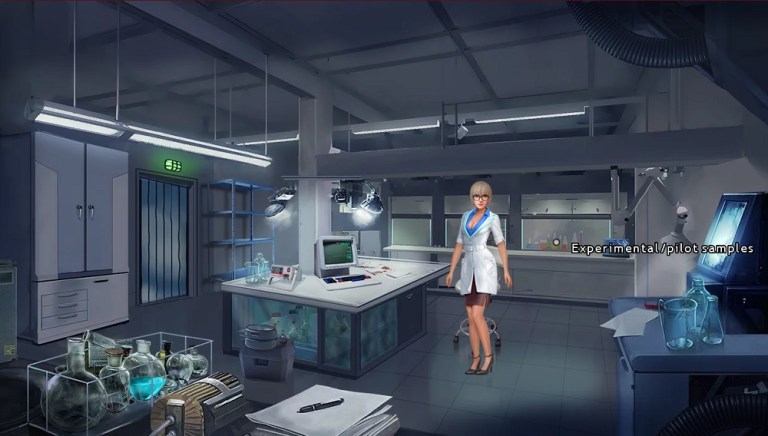 This now sets the stage for the actual plot for the game. Synthetic Love is a detective point-and-click mystery adventure game with a bit of visual novel dating sim elements mixed in with it. The game starts with the main character and lead scientist for the serum, Victor, waking up and having no memory of the night before, realizing that his serum was once again a failure.
After getting dressed and opening the safe in his office where he keeps his money, he soon realizes that all his money is gone. I think you can start to see how the plot plays out from here. Questioning the three women that are in the house with you is a difficult task, given that you'll have to figure out who stole the money even though they have no memory of the events that happened the night before since they were participating in testing the serum as well.