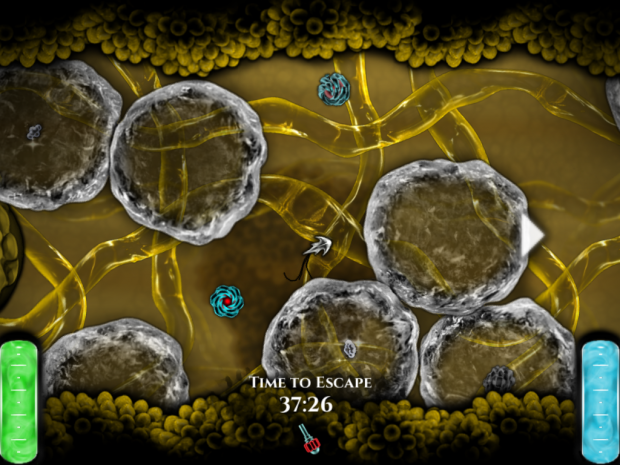 After some delay, I've uploaded the latest alpha release of Syndemic (v0.43). Find it on the download page here. PC version is up now, but the Mac version should be up shortly.
MAJOR CHANGES
- Spanish version now available (about 75% translated so far). There may have been some errors on my part, so please let me know of any glaring mistakes!
- Added border walls to all rooms.
- Changed how Transmission Mode works. More mission types are opened up as new missions are completed, and to reach a new tier of mission types, you must complete 3 missions of the current tier. The last set of new missions are unlocked at 'Level 5'.
- New short mission type added for Blood, Fungus, and Brain tilesets. You must race through a dangerous level to rescue a white blood cell before the timer expires.
MISC CHANGES:
- More sound effects.
- Weapons no longer reduce energy, but have a fixed recharge rate. Only sprinting reduces energy.

Link to the Facebook page here.