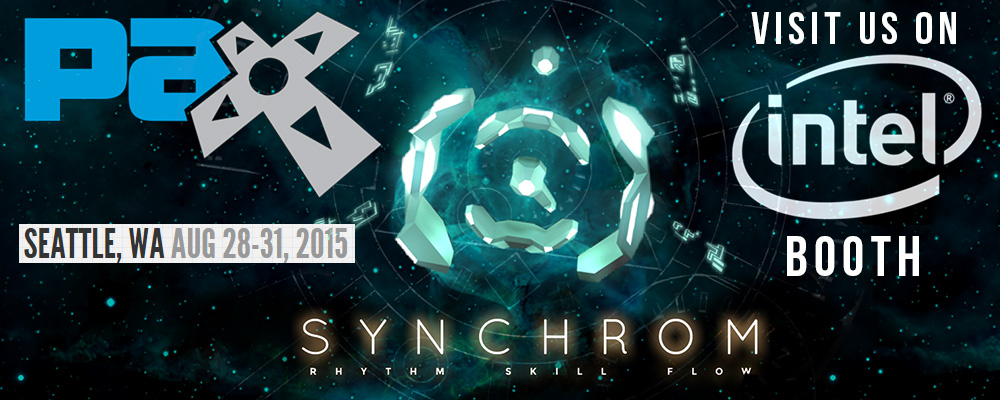 Some of you may already know that Synchrom was awarded best action game in the Intel(R) Level Up Contest. We are invited to show off Synchrom on Intel Boot at Pax Prime 2015 in Seattle! So do not hesitate to come around. We'd love to meet you there !
Pic of the Award ceremony ( censorship included )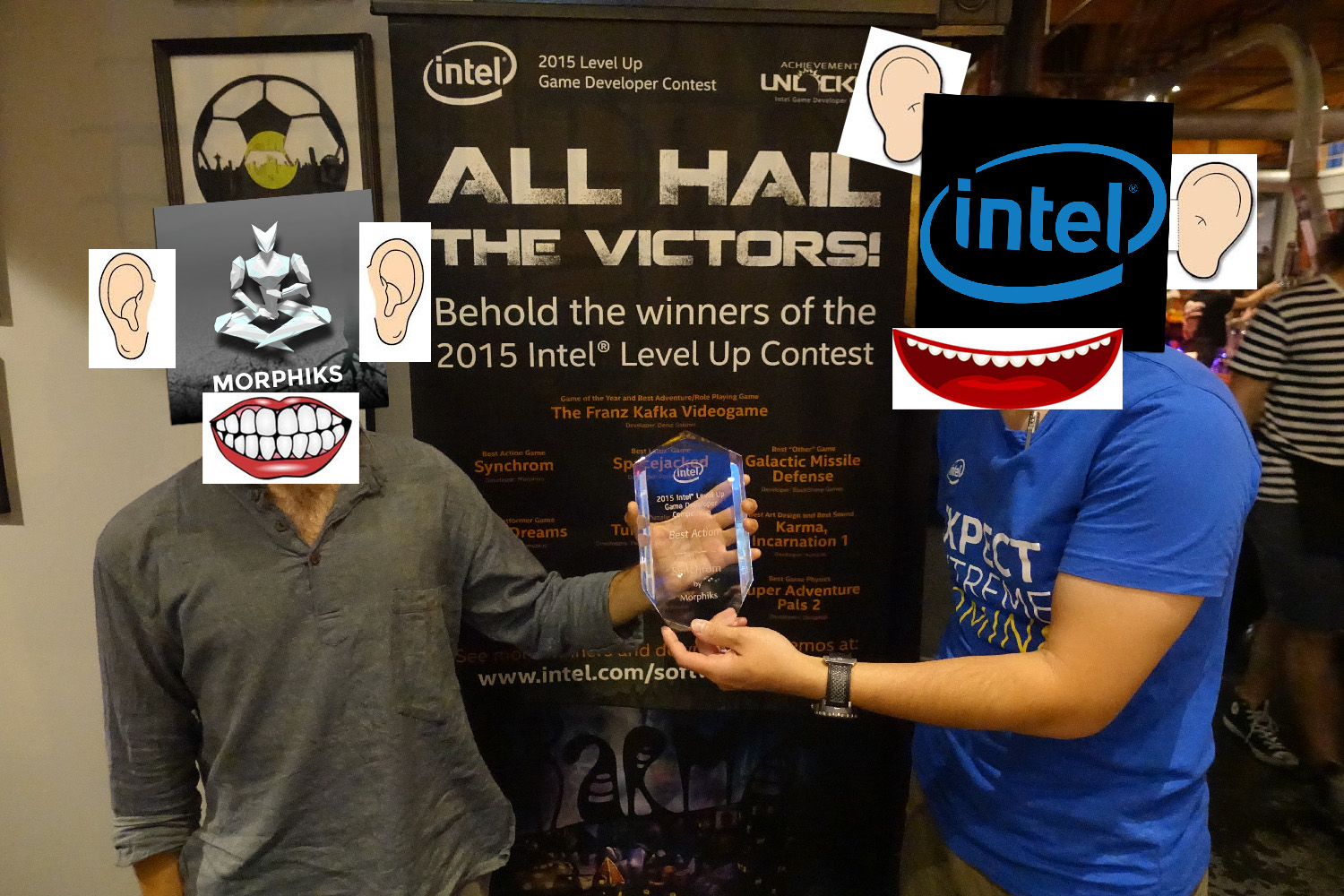 Here are some pics of our stand in the booth: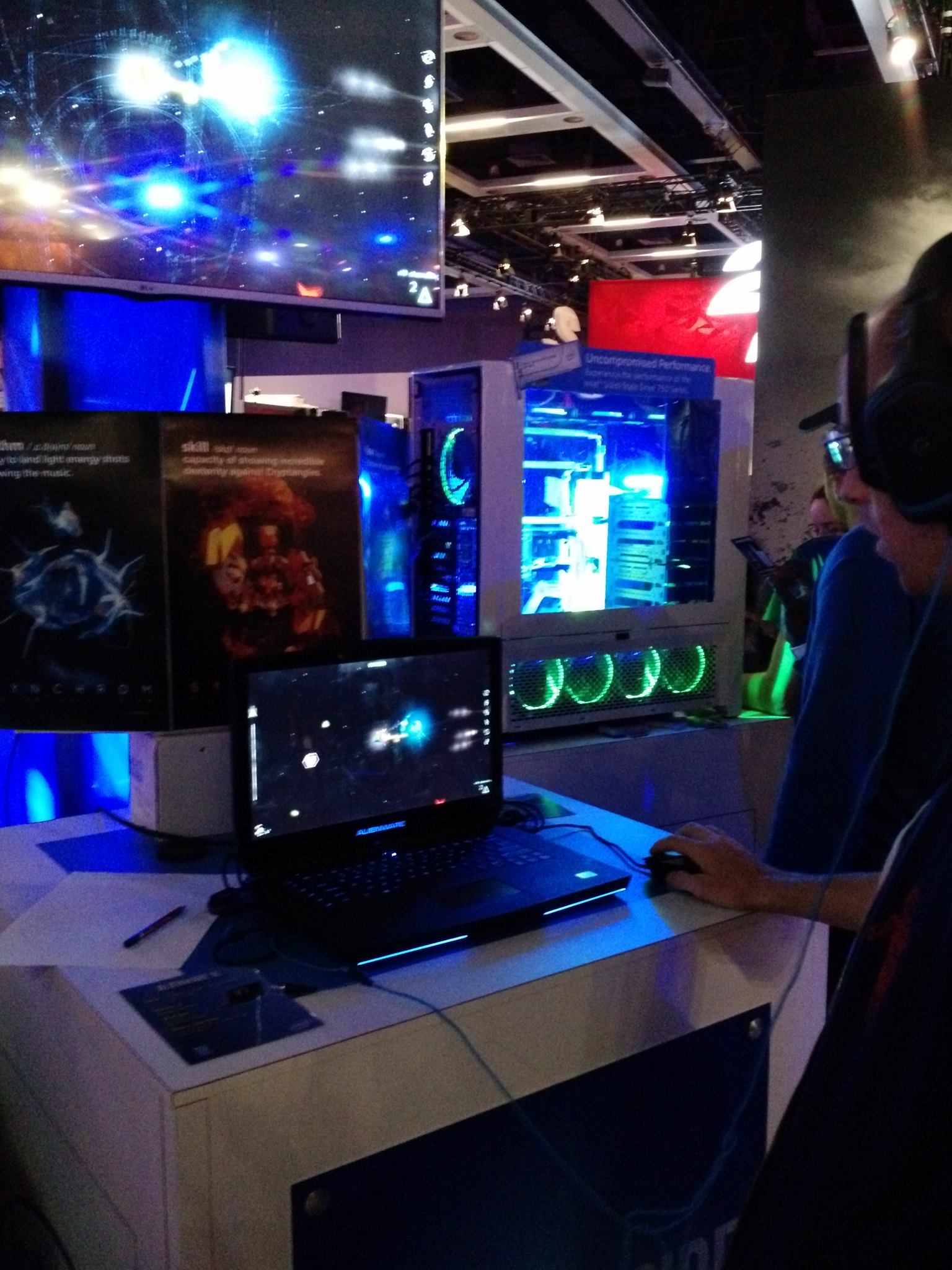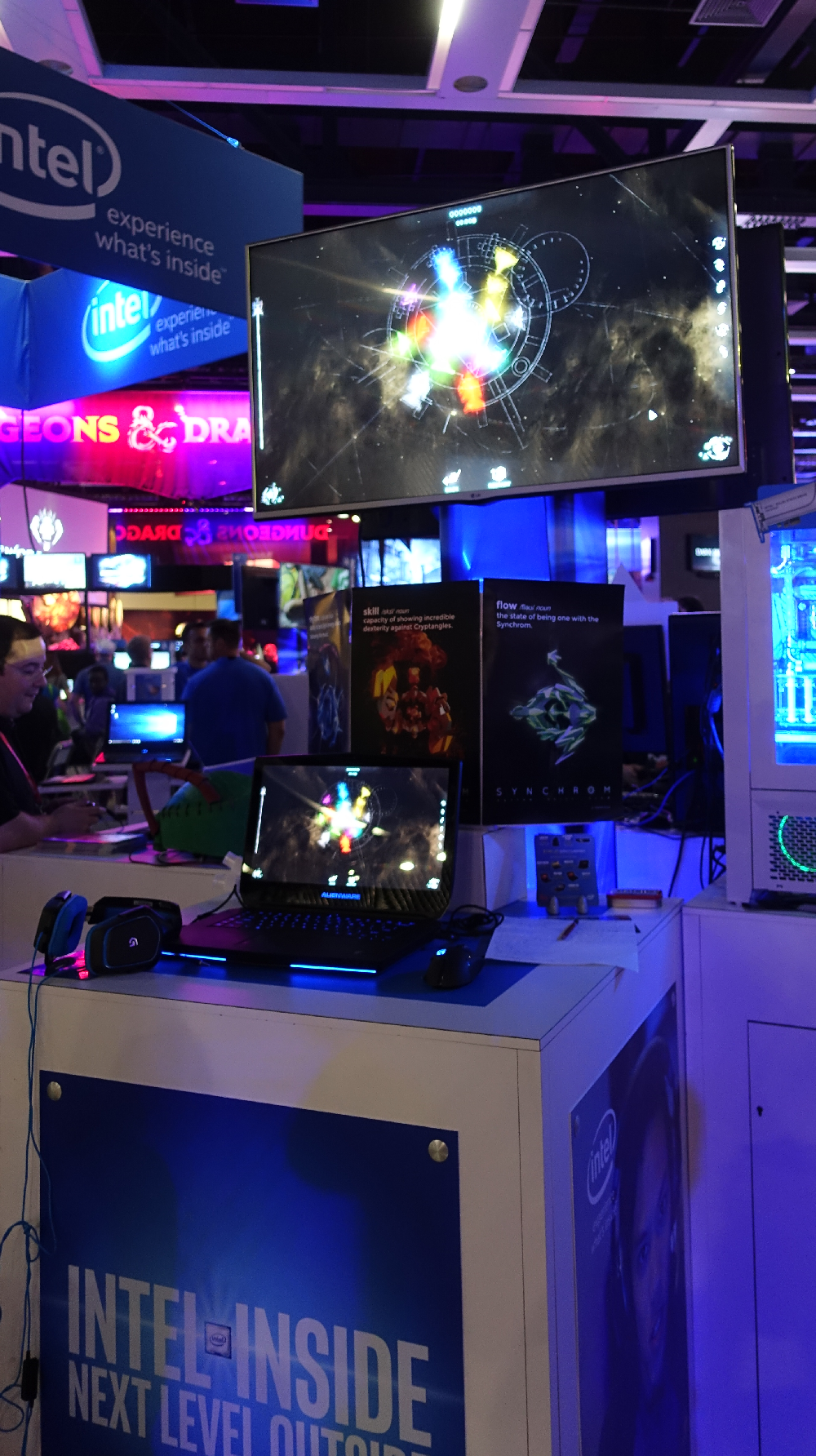 Meanwhile Synchrom is in its version 0.1.75 on steam! Updates will come shortly after PAX for some enhancements.
Here are some reviews we're particularly proud of :
"Simply said, this game is smart. Entertaining and smart. It's a game that, for once, you can't just go about dumbly mashing buttons and fragging mobs. You'll have a tiny smidgin of thinking to do every nanosecond, which - and you'll experiment this for yourself - will actually make you feel like it improves your brain.

Synchrom could be a training program to help you play other games better. And it could be just that. But better yet, it has a theme. It has bosses. It has unlocks.

And it makes every beat of music a pulsing weapon that just feels good when you're synced and unlocking upgrades.

I don't regret downloading this, like I regret downloading 10 Gigs of DayZ."

- Archer
"This game mixes sound and color and manages to be relaxing and tense at the same time. It will définitely make your neurons sweat but once you get the hang of it, it's really rewarding! There are also many game modes and stuff to unlock.

Really great and innovative game!"

- SporadicFoobar
Our steampage : Store.steampowered.com
Follow us there :
Twitter : Twitter.com
FB : Facebook.com
Thanks and see you on the leaderboards !
- Arch and Fox