Hello!
We have an important announcement to make! We have debated about changing two major things in our game. Namely the switch from first person to third person and an overhaul of our graphics. Read on..
Ever since we started work on Skulls & Timber we have never really stood still about our camera viewpoint. We just kind of started off with a first person template and kept building on it without ever looking back. But now as we get further and further into development we have taken a moment to evaluate some options. One of those options was whether or not we should stay with a first person camera or switch to a third person camera. And we have decided to make the switch. Why? Mainly because it has a huge advantage in terms of content creation. Only having to deal with one set of animations and models (third person only) GREATLY reduces the workload for the team, meaning we can spend this time to create content andadd features. Basically it will speed up development immensly and it will be much easier to add new things in the future. Second reason is that our game will revolve a lot about customization of which a big part will be character customization. Not only clothing and weapons, but also hair style, beards, tattoos, eye patches, .... And a first person perspective is not very ideal for this as the only way you would be able to view your own character is when you die, which is not that awesome. Now you will be able to freely look around your character to always know exactly how you look. Plus another advantage is more awareness and in battles this will come in handy as you will now see when someone is about to attack youin the back. Some poeple might find that a bad idea, but overall we think it will do more good than bad.
Then, we also decided to overhaul our graphical style. We initially went for a diffuse none-texture style. But experimenting with some new techniques and software have opened up some new exciting doors. And so we decided to use zbrush as our main weapon of choise to give our models a lot more character and detail. You can see a preview of what it will look like in the following screenshot. Only the rocks have been overhauled so far and they are still missing moss and vines and stuff so it will be even better when they are finished. They are also not completely finished yet. But it should give you all an idea of where we are going.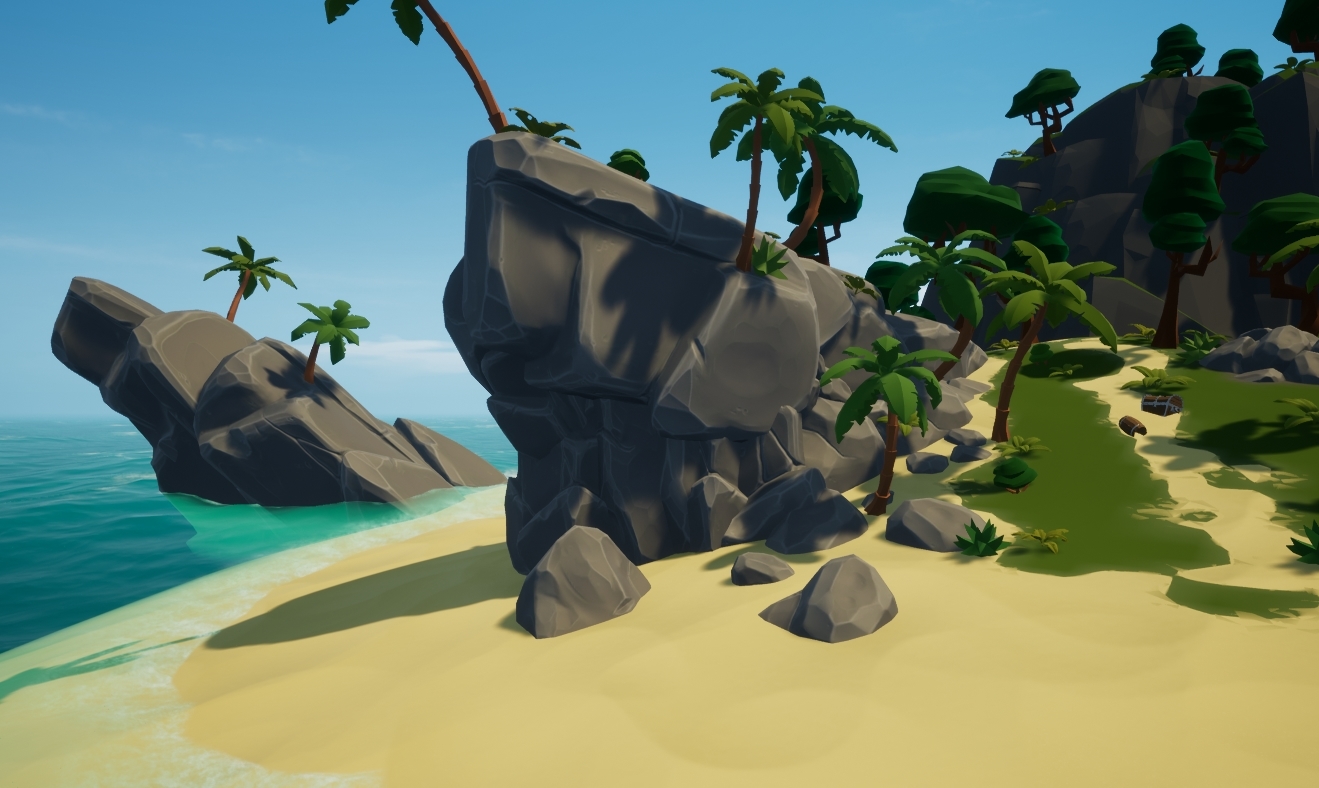 We hope you like the changes that we made to the game. :)
Greetings,
The S&T team