S.T.A.L.K.E.R. SWAT RC1


link: Stalker.gamefront.com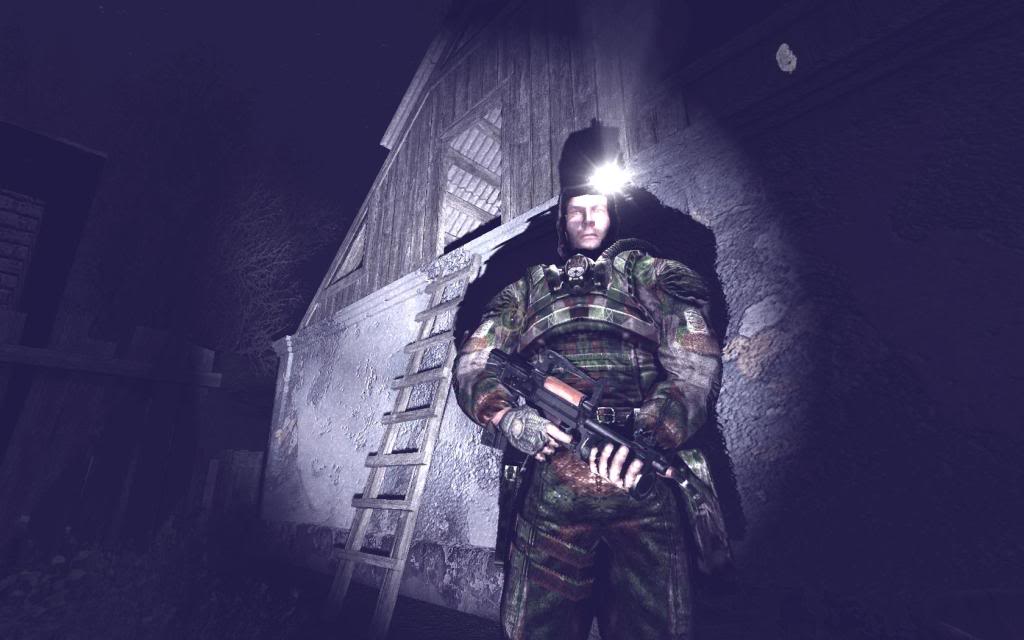 The Zone awaits you...
;------------------------------------------------------
LoNer1® Productions: S.W.A.T:Rebalanced
SWAT means S.T.A.L.K.E.R. Weapon And Textures: Rebalanced. This mod is in produvtion but its a great mod. Files size isn't a problem for the nod high end computers.
This mod is small but fun too. All weapons have been re-done (including the unique) and there are new textures of me in the file with bumb.mapped images. Stalkers are now heavy equipt and were new suits
Cordon is a deadly place bcause military has been replaced by Zone Military's with VLA's, Groza's And Vintorezzes.
Contact me for bugs at (LoNer1): loner_dude@hotmail.com
;------------------------------------------------------
LoNer1® Productions: -The Rules-
- Don't copy or edit without my permission. -
- Don't place on another site and take credit for it. -
- Don't Blame me for edits or loses. -
- Don't come to me if anything is wrong with the program. it runs perfect on my computer. -
- You may report some bugs or wrong edits but don't expect i want to hear ALL of the bugs or wrong edited files. -
- MAKE COPY'S OF THE FOLDERS, IF YOU HAVE OWN EDITS THAT ARE ONE OF A KIND, SAVE THEM! BECAUSE I HAD THIS TOO. -
;------------------------------------------------------