Okay, after a successful release, some users have reported some bugs related to equipment, and also: MP Invalid Content problem. After spending at least 3 days, me and BTLA team found out where was the issue that prevented people from playing multiplayer after changing maps. Apparently customskins added to the mod were causing an invalid content issue every time you entered the game, so skins will be have to be done again and be carefully tested before anything.
Bugs that have been reported:
AKS74u Suppressed and Suppressed + Aimpoint not playing sounds: Fixed
MP5SD6 misalligned sights: Fixed
X5 grenade packs were too heavy: Fixed
Cuffing time bug on MP: Currently being tested
C2 x5 pack and some grenades x5 packs don't working properly: Fixed
Medium Body Armor regular variant invisible mesh: Fixed
Unsuppressed Uzi wrong muzzlevelocity: Fixed
Missing flashlight on MP5SD5 and MP5SD6 variants: Fixed
SG552 aimpoint variants bugged Aimpoint on third person after turning on Flashlight: Fixed
Lockpicking don't working properly on LAN servers: Possibly fixed
Sting grenades don't appearing on Training mission: Fixed
Some duplicated sound events and visual effects events: Fixed
Invalid Content: FIXED
A small feature that i've added for this version is improved Lightsticks: Remember how they lacked a lot of light radious before ? Now it has been doubled from 5 to 10, also they now last a lot longer on the floor, not sure how much minutes but at least 30 minutes. A BTLA discord user gave me this idea so thanks to him!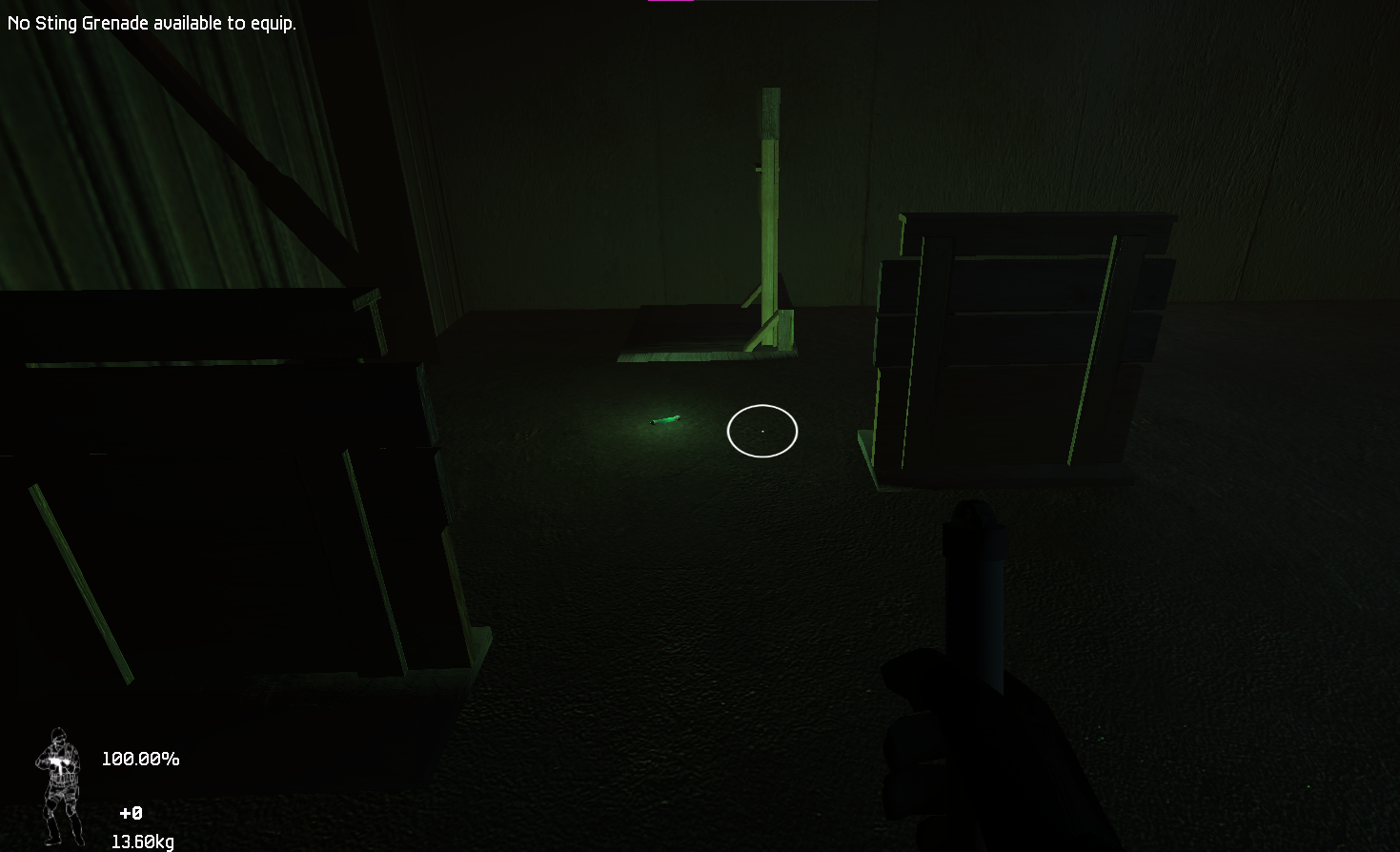 And that's it, expect a lot more from this project. Cheers!
Don't forget to join our Discord server: Discord.gg