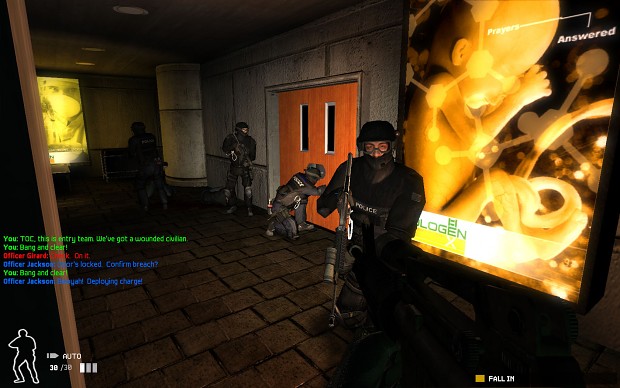 After years of not being available on any digital storefront, Irrational's hardcore tactical shooter SWAT 4 has finally been released on GOG.com for a discounted price of AU$13.29. This digital release comprises the Gold Edition, which includes the base SWAT 4 game and its expansion pack, The Stetchkov Syndicate.
SWAT 4 was critically acclaimed upon release, and in subsequent years, for its highly tactical gameplay that encouraged players to observe rules of engagement and adopt non-lethal approaches to combat. It shares commonalities with the Rainbow Six series, though a lack of tactical shooters in the vein of SWAT 4 since has essentially turned the game into a touchstone for this particular tangent of first-person shooters.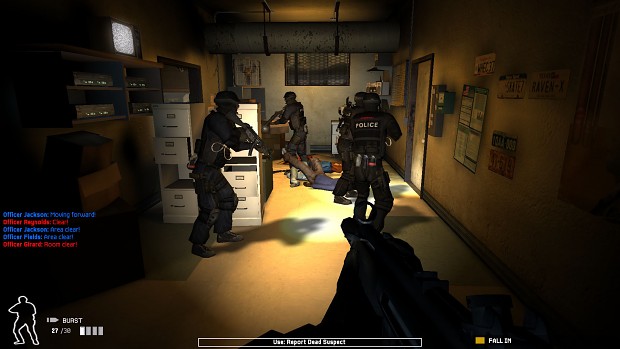 SWAT 4 also enjoyed strong modding support, and the new digital release is no different. We have previously highlighted ambitious mods such as SWAT 4: Elite Force, which combines the original game and its expansion's missions into a single campaign, and adds extra hardcore gameplay options.
GOG.com itself also recommends the mod for SWAT 4 veterans, while the Elite Force developers note that version of the mod will be available "very soon". A large number of additional maps, weapons, and skins can be found on the game's ModDB profile.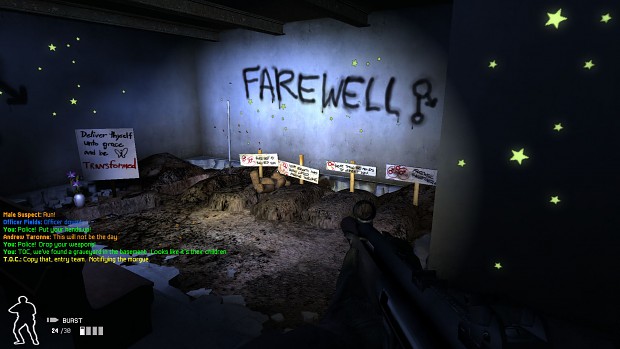 To further celebrate the digital release of SWAT 4, GOG.com has conducted an interview with some of the game's original developers, lead designer Paul Hellquist and level designer Bill Gardner. Gardner comments on what SWAT 4 meant for Irrational as a studio:
"BioShock would probably never have happened if not for SWAT 4. Before that, The Lost had been a failed project and the team needed a big win. SWAT 4 allowed us to bond while we built up our tech and confidence."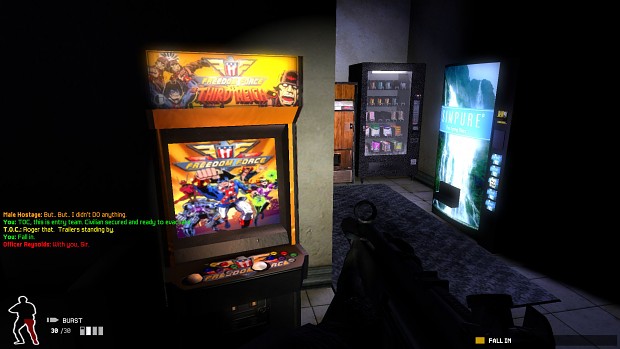 Hellquist, meanwhile, reveals that publisher Sierra wanted the campaign to go in a slightly different direction:
"Sierra originally pushed for a high-level story connecting all missions and culminating in the takedown of some terrorist group or crime syndicate. In reality, every SWAT mission is a unique and special situation. We wanted to capture that feeling by letting the details within each setting tell the story behind the mission. As a result, some of those locations have made lasting impressions with fans, like the cultist compound with graves in the basement, or the split-level ranch with the old lady whose son is a serial killer keeping women in the septic tank."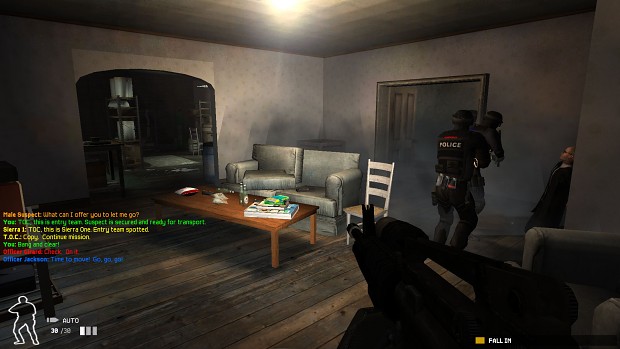 If you're interested in diving into the series' varied history, GOG.com is also holding a 75% off sale for Police Quest: SWAT 1 + 2, and SWAT 3. The former shows the series' origins as an isometric and full-motion-video game, while the latter is closer to what we associate the series with now, a first-person tactical shooter.