The release date of SWAT 4: GEM is really closing in now, the mod should be available in first or second week of April already. So while you're waiting, here is one short update about art materials that will appear in the mod.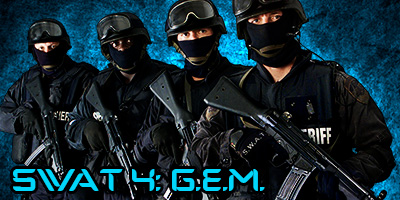 Paintings
Paintings are no doubt a typical representation of art which is supposed to enrich your imagination, cultural thinking and your mind overall. The game developers did not forget to include a number of paintings in SWAT 4, so you definitely have a chance to please your senses between moments of neutralizing suspects and rescuing hostages. However, majority of textures used for these paintings are very low-res so you clearly see they definitely lack a lot of details. This has been fixed by replacing them with new hi-res textures in the mod.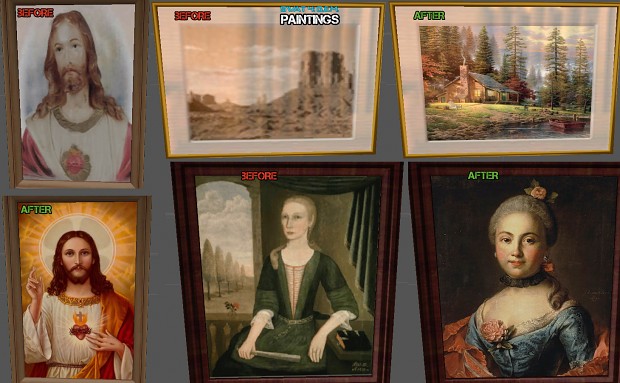 Movie posters
Some people say movies are a vital part of art, some people say that movies are not actually art at all. I'm not here to judge this, I'm just here to show you the new movie posters that will appear in the mod.
Don't get me wrong, I liked the original posters, as they were funny and making parody of various movies. I mainly wanted to make the posters look more professional, but still to keep some sort of parody humor. Plus what I wanted to change too was to include more variability of the movie types presented in the game, as the originals were simply too monotonous. As a result, you can see sci-fi, ninja fighting, war and zombie horror movie posters below.
On a side note, as we know how Hollywood lawyers are sensitive about all the copyright infringement issues, I decided to make posters about own fictional movies instead of real-life films. So in case you were wondering why you have never seen any of the movies above, you were right!
Next time, I will already be presenting the last article about the mod's features - weapons and tactical gear, so there's surely something to look forward to.