After Casual Connect is over I got the next good news: SwapQuest has been nominated for the International Mobile Gaming Awards in the category "Best Upcoming Game". The award ceremony will be on March 3 in San Francisco.
You can see all the nomination on the official website (click on the image).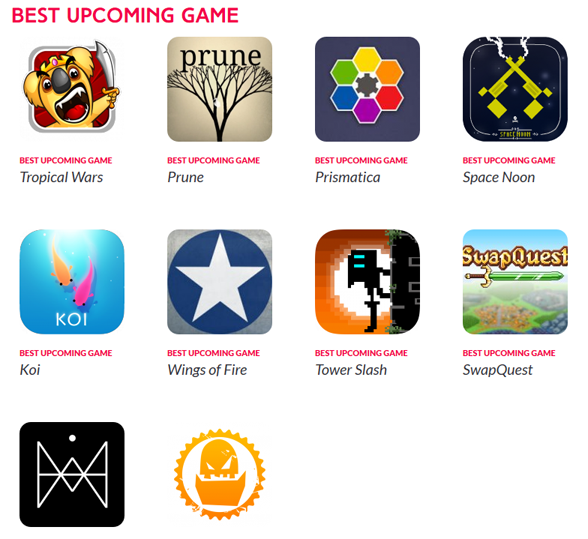 In other news, the release version of SwapQuest has been submitted for review to Apple. While waiting for it to be approved, I have been working on a gif image that captures the core essence of SwapQuest, so that anyone who sees it gets a basic idea what the game is about.
What do you think?