SwapQuest has been invited to the Indie Prize Showcase at Casual Connect Europe in Amsterdam next week! I will be showing the game there for three days, hopefully talking to a lot of people to promote the release, which will be at the end of February. If you should be at the venue, make sure to come over and say hello.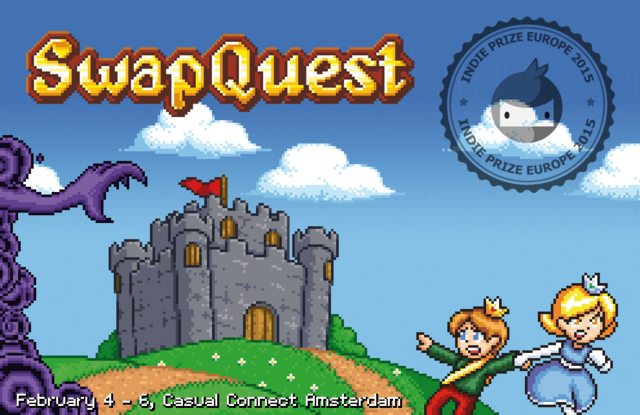 I've been very busy with the localization (french and spanish are still missing, but the translators are working on that). Exporting all the text into an excel table was definitely a good decision, as it makes the whole process so much easier.
Another new addition to the game is the Game Center integration. Really not a big deal, as I had achievements planned for months, but still it's great to finally see them in the game. Also the Arcade Mode now has a working leaderboard.
From now on my days will be filled with marketing preparations and bug fixing. Wish me luck that everything goes according to plan.