Welcome to another JBS 3D news post!
Today were going to go over some of the latest updates for the game, last time I showed all the changes to the surrounding area of Shyla's Treehouse. Apart from working on that some more, I decided to start setting up a large area I will be using for a swamp area that will be accessible later on in the game, this area will have an underground passage that will lead you into the unknown catacombs below. Everything is still a WIP so keep this in mind:
The large stone displayed in the image below is animated, the half circle stones move around the largest stone.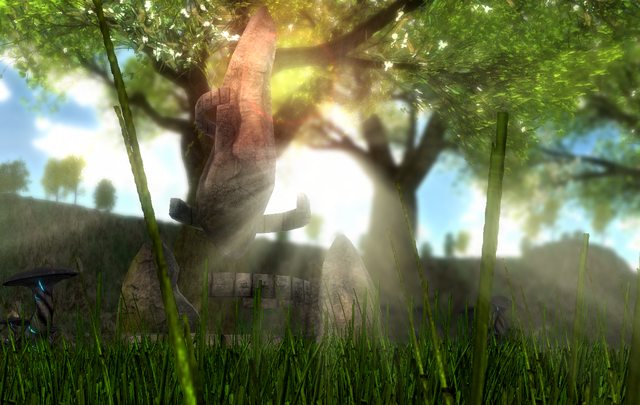 Mushroom Land, I am still working on the depth appeal for the water.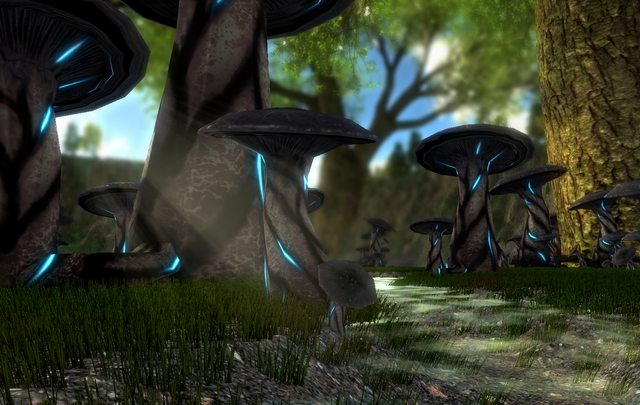 The passage that leads to doom or so it seems...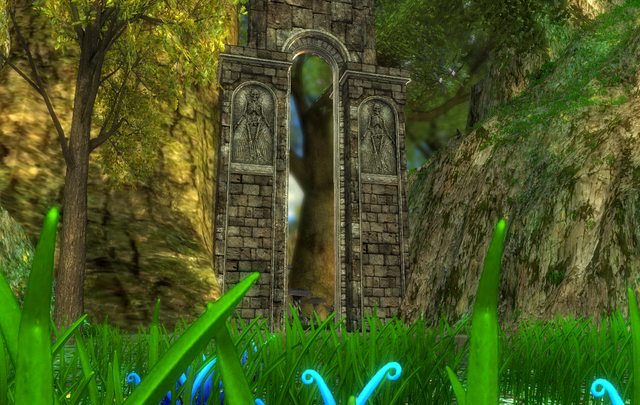 All the models are setup with LOD's so loading time is faster, as you see I added in very large trees that will support overhead foliage shading for the swamp area. There will be a day and night version of the swamp area, I will post screenshots of the night time setup at a later time.
Moving on I have been working on the combat system a lot and finally feel it's ready for a public test, it still needs a bunch of work but here's the first public test. The enemy, enemy hp bar and hit particle are placeholders for the time being.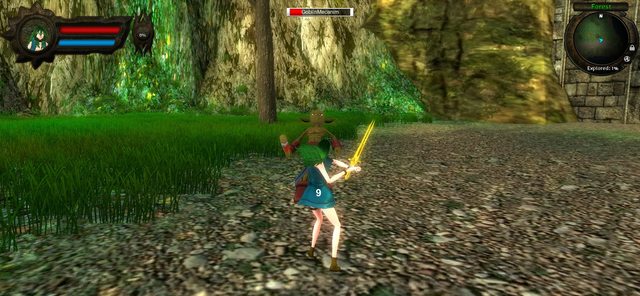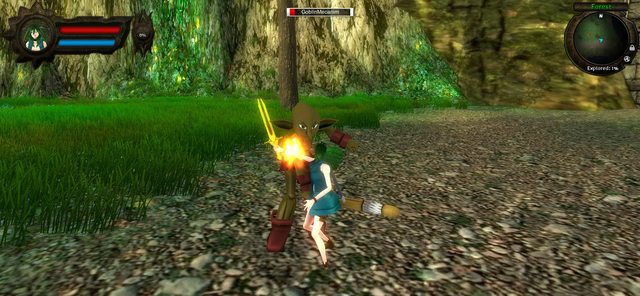 When the combat system and swamp area are setup more to my liking I will release a video displaying those areas, now that the combat system is in and working almost perfectly I can start working on Shyla's skills/spells abilities.
That's it for now but make sure to check back in for further updates!
Until next time.