First and foremost we wanted to thank everyone for all the feedback and comments we have been receiving for on our alpha release. We never imagined getting such a large response to the game and we have been working tirelessly to bring to you our next alpha.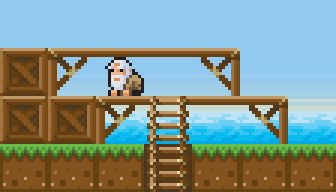 Our plan is to bring you new builds on a fairly frequent basis. The goal is to release a nfeew alpha build once every 2 weeks. That includes new features, bug fixes, and hopefully a plethora if chicken slaughtering fun. The next bi-weekly alpha update is planned for schedule March 3rd.
Garrett has been hard at work fixing bugs and coding new features for our next public release. We have managed to implement smooth camera controls. This took quite a bit of time considering Garrett had to essentially rewrite the way our game displays it's graphics. We have a list of the major features we plan on adding within the coming weeks.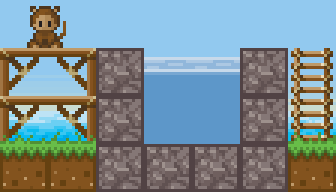 Top Priority Features
Ability for dwarves to be assigned and complete tasks
Inventory/GUI
Sound/Music (kinda a big deal...)
Title/menu screen
Saving levels
Mob spawner
Parallax layers
Randomly generated levels (dormant code lying around that we have yet to test out with active AI)
Number crunching stuff
Cuter chickens.
Our goal is to have these features implemented into the game within the coming weeks. Also don't hold my word on this however we may have a chicken spawner in our next build.

As always don't forget to follow us on Twitter, Tumblr, Facebook, and Blogger.