There's a new patch (v23) out on Desura and IndieGameStand, which introduces the Pause and Fast Forward modes and Concrete Watchtowers which I mentioned in my last post, and some other nice things I'll describe below. I had to release this a bit earlier than I was expecting as few new bugs were discovered that I wanted to squish.
One of the bits of feedback I've gotten is people often find they don't have enough bandages, whereas something I've found personally is I always end up with more molotov cocktails than I know what to do with. So in this patch I've done two things:
Made it possible to use cloths by themselves as low quality bandages
Made it possible to craft "proper" bandages from a cloth and a bottle of cheap vodka, as an alternative to molotov cocktails: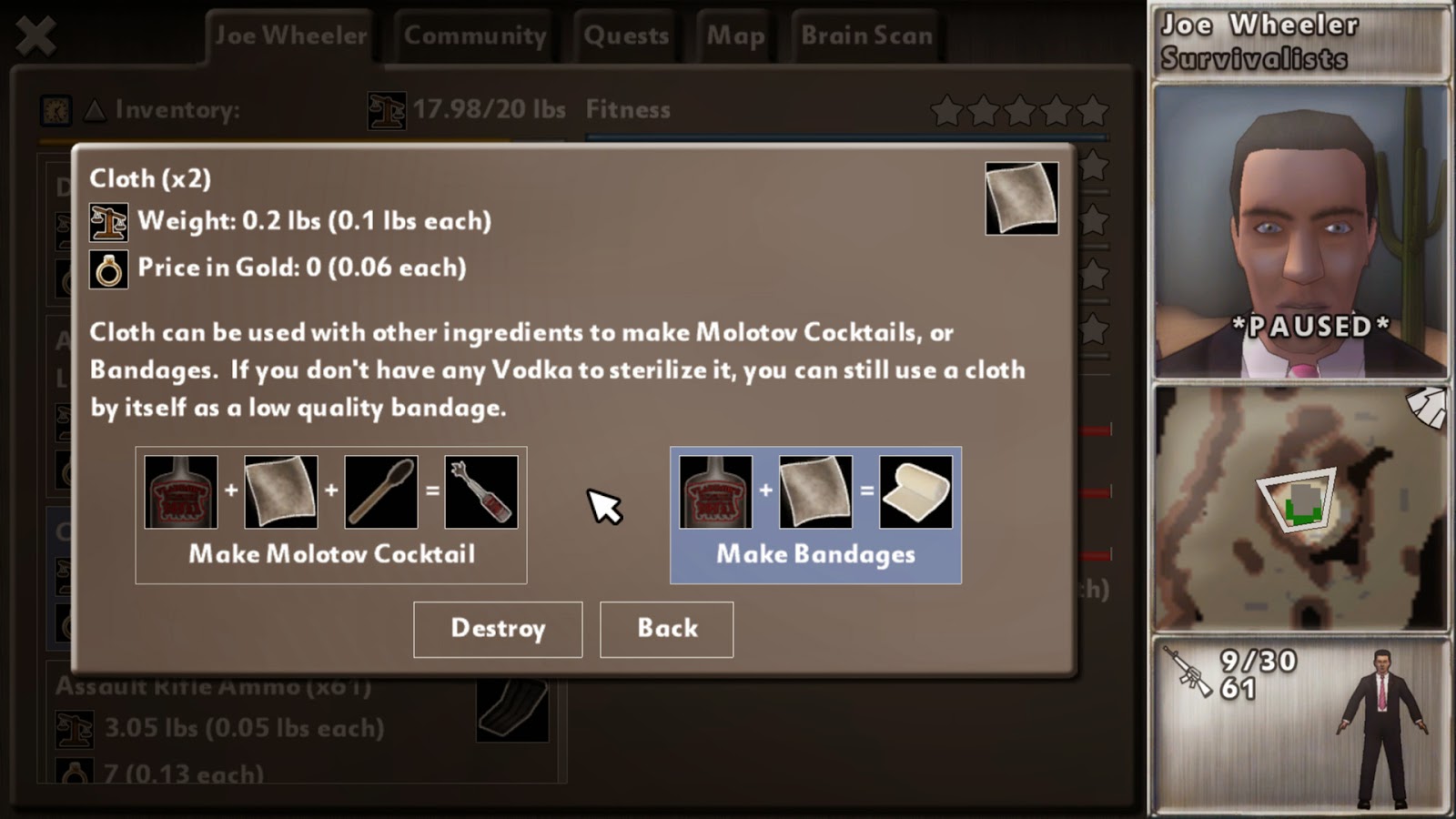 Okay so it's not the most in-depth crafting system in the world, and it's not exactly original *cough* *cough* but it helps balance the game.
Another thing I've done is tried to improve Follow commands a bit. There was often a situation where you'd want some community members to help you fight off an attack or something, but they were in a building and there was no easy way to get them to follow you - you can now do that with the Alternate Action button.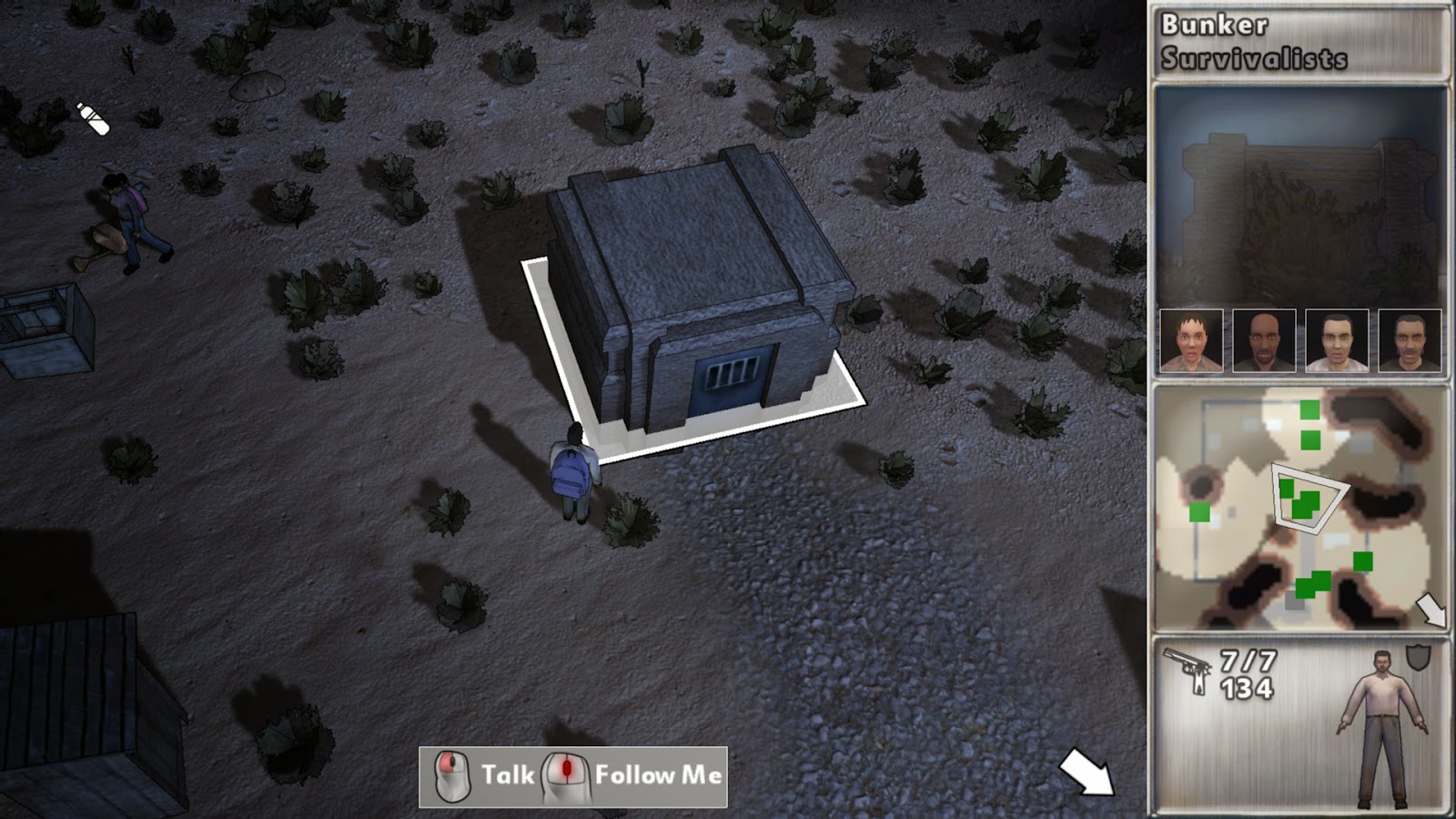 And when you had a large group it was sometimes quite hard to tell who was following you and who wasn't, so I've made it so that small arrows appear over your followers heads, and you see grey circles showing their health, for a short time after you switch characters or tell someone to follow you.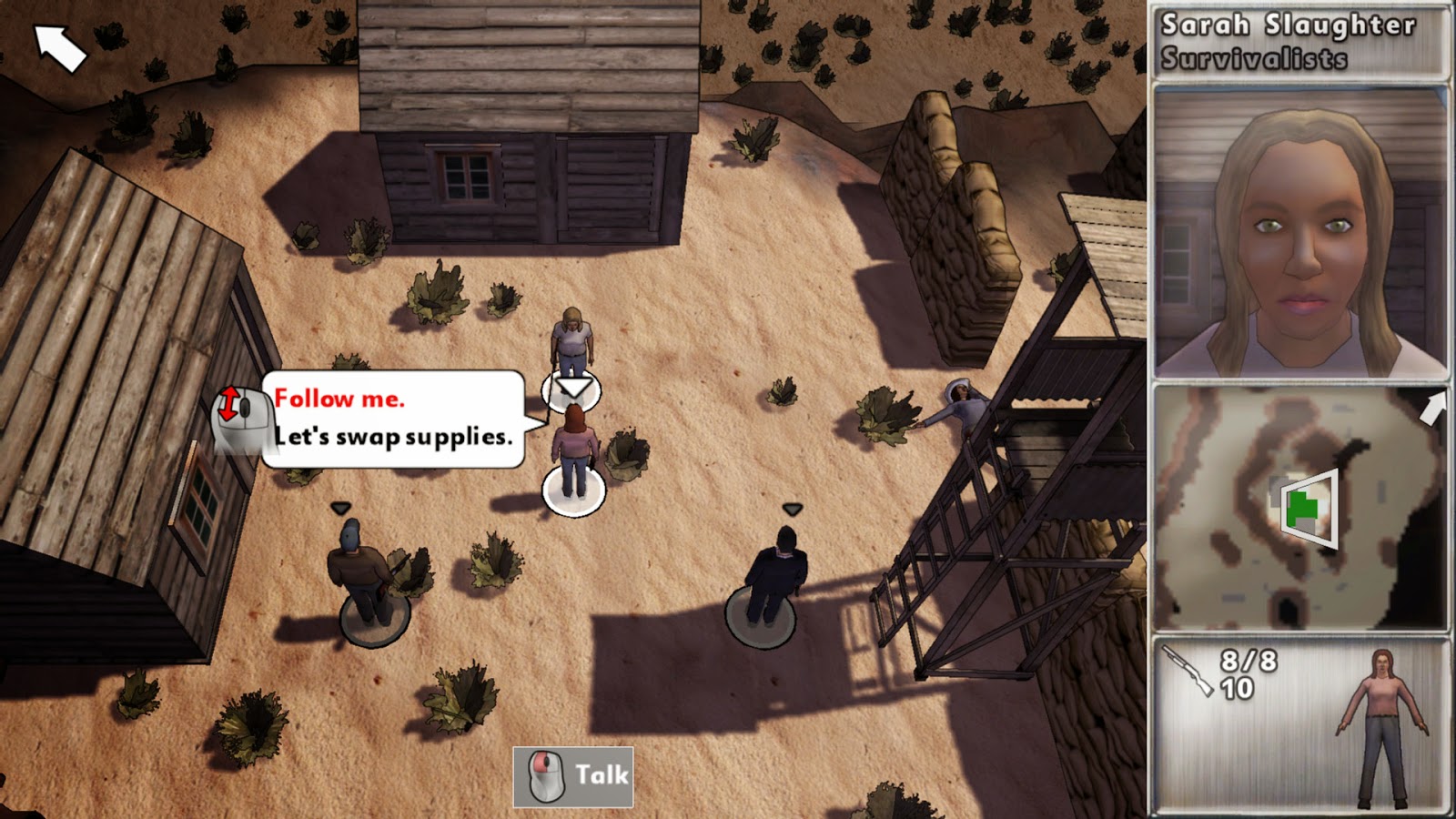 Here's the full list of the changes:
ADDED

Concrete Watchtowers for builders with Construction Skill level 5
Pause/Fast Forward feature (activated with -/+ on the keyboard or Down/Up on the d-pad - becomes available once the initial tutorial is completed)
A warning message if you transfer items to a zombie corpse that could get despawned
Ability to tell community members in buildings to follow you with Alternate Action button
Ability to use cloths as low-quality bandages, and to craft bandages from cloth+vodka
Some hud elements to try and make it easier to tell who is following you

FIXED

Tweaked AI to make characters on supply runs restock with water etc at the base instead of just anywhere
Bug where characters got teleported if you placed a building on top of their own location bug where guards would not try to find more ammo if they ran out, and would instead try to melee-attack enemies
Bug where, if you enclose an area with a fence, zombies could still appear inside it
Exploit where characters could drink from wells that were under construction
Exploit where you could get more construction materials by demolishing unbuilt buildings
These changes will of course make their way to the XBox 360 version but it might take a while.