Yes, as of yesterday evening anyone who logs onto the Steam Greenlight page has been greeted by this glorious sight:

Many, many thanks to all the people that voted. Special shout-out to people who'd played the game on XBox 360, Desura or IndieGameStand and came to write positive comments about it on the Steam page. I'm hoping I'll be able to get it out out Steam pretty quickly - within the next month would be my goal. I'll need to integrate Steam Achievements with the Awardments system I just added, and I guess there might be a few other Steamworks features worth taking advantage of.
---
Meanwhile, on the XBox 360 the latest patch has passed peer review! This means the changes from v23, v24 and v25 are now on XBLIG: that includes the Pause/Fast-Forward modes, the ability to craft Bandages from Cheap Vodka and Rags, Concrete Watchtowers, Awardments and the Cheat Menu being unlocked if you complete the game. Plus there's this: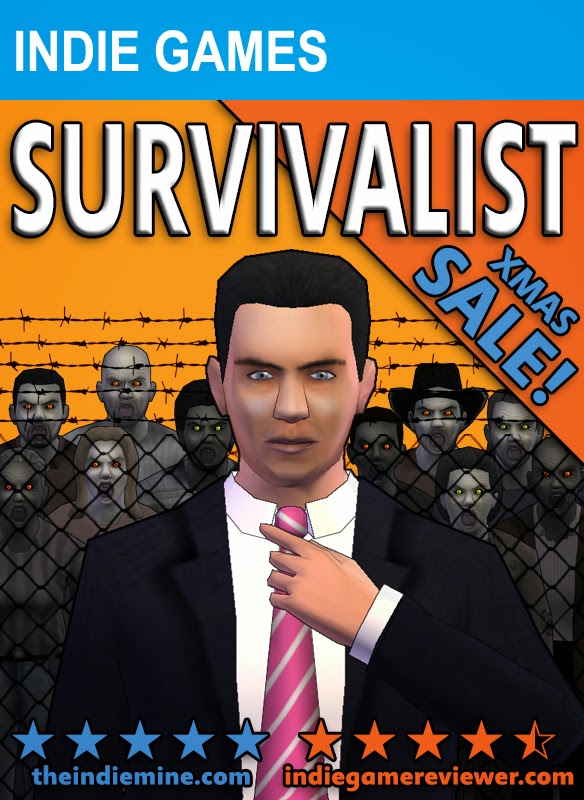 Yep, I'm doing a sale on the XBox 360! Over the Christmas period Survivalist for XBLIG will be sold at the lowest price point - that's $1.00 in the US, or 69p in the UK. The idea behind this was supposed to be to promote the Steam Greenlight, but now I don't need to - woohoo! However I figure since the PC people have had their various bundles it's time the XBox 360 folks had a turn. The plan is to return to the $2.99 XBLIG price point sometime in January - so get it cheap while you can!
---
There has been one small fly in the ointment though - in the last day or so a couple of people have reported crashes in the new version. I added a feature where, in command mode, if you hover the cursor over a building you can now press X to tell all the occupants to follow you. However, if you yourself are in the building when you do this, it crashes.
I'll release a stability fix as soon as I can but due to Microsoft's policies that will take at least a week. So in the meantime, don't tell people in the same building as you to follow you.