WE'RE STILL GROWING:
I'm very happy to see that more people every day appreciate this mod and want to play it and contribute to make it better. Not only this gives us the strength to go on with the development but also gives us the chance to further improve our skills and the mod itself, thanks to your participation.

Speaking of which, I welcome two new sprite artists to our happy team, who joined forces with the rest to make the mod more aestethical appealing day after day.
IDDQD_1337
@Farhan
Thanks for your hard work!
Also remember that you can talk with us, make suggestions, and follow the mod's developement more closely from our discord server: Discord.gg

-----------------------------------------------------------------------------------------------------------------------------
---------------- LiTDOOM 0.4 Beta HIGHLIGHTS ----------------
(DOWNLOAD HERE)

This update is all about survival horror features and animations, with also some improved quality of life functions that'll let you access to some features more easily and customize your game experience even more:
QUICK FLARES:
Flares are maybe the items you'll use the most from your inventory, especially in some dark levels. Sometimes it can be annoying trying to find them in the inventory bar, so I removed them from there, and put them directly on the HUD, where you can always see the quantity you are carrying, and with the simple press of one button, you can light up one and throw it on the ground. This also comes with a new neat animation (Thanks to IDDQD_1337)!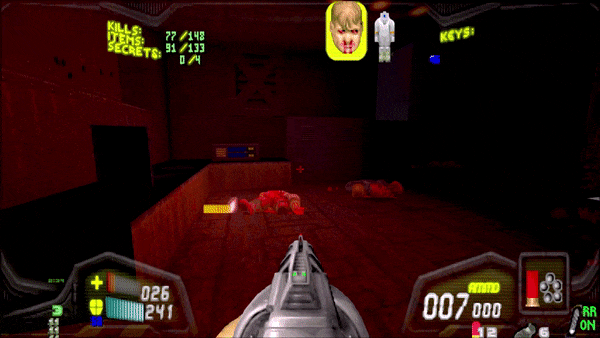 --------------------------------------------
QUICK HEAL:
Bandages are also very commonly used items, especially while playing characters that can bleed to death.
For this reason, you need to grab those bandages as fast as you can when the time comes, so they've received a similar treatment to the flares': Bind a key to the "quick heal" function, and you'll instantly use a bandage from your inventory. If you don't have any, you'll use a portable medikit instead. If you have neither... well, crawl around until you find some first aid kits!
NOTE: bandages and portable medikits are still selectable from your inventory, since you may want to use the portable medikit instead of some bandages in some occasions. Medical Backpacks instead can EXCLUSIVELY used from the inventory.

And yes, this feature also comes with its custom animations, made by @Farhan . There are not one, not two, but THREE UNIQUE animations for healing wounds, mirrored for each limb, for a total of SIX DIFFERENT ANIMATIONS. Here's just a little taste: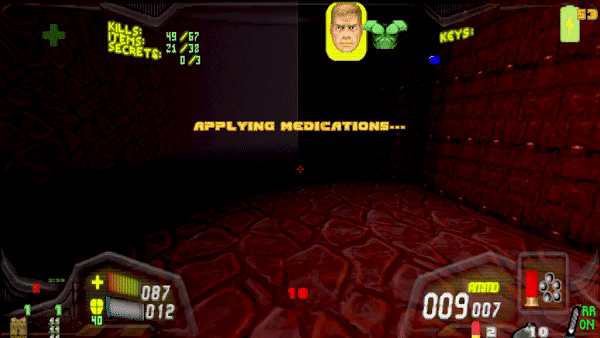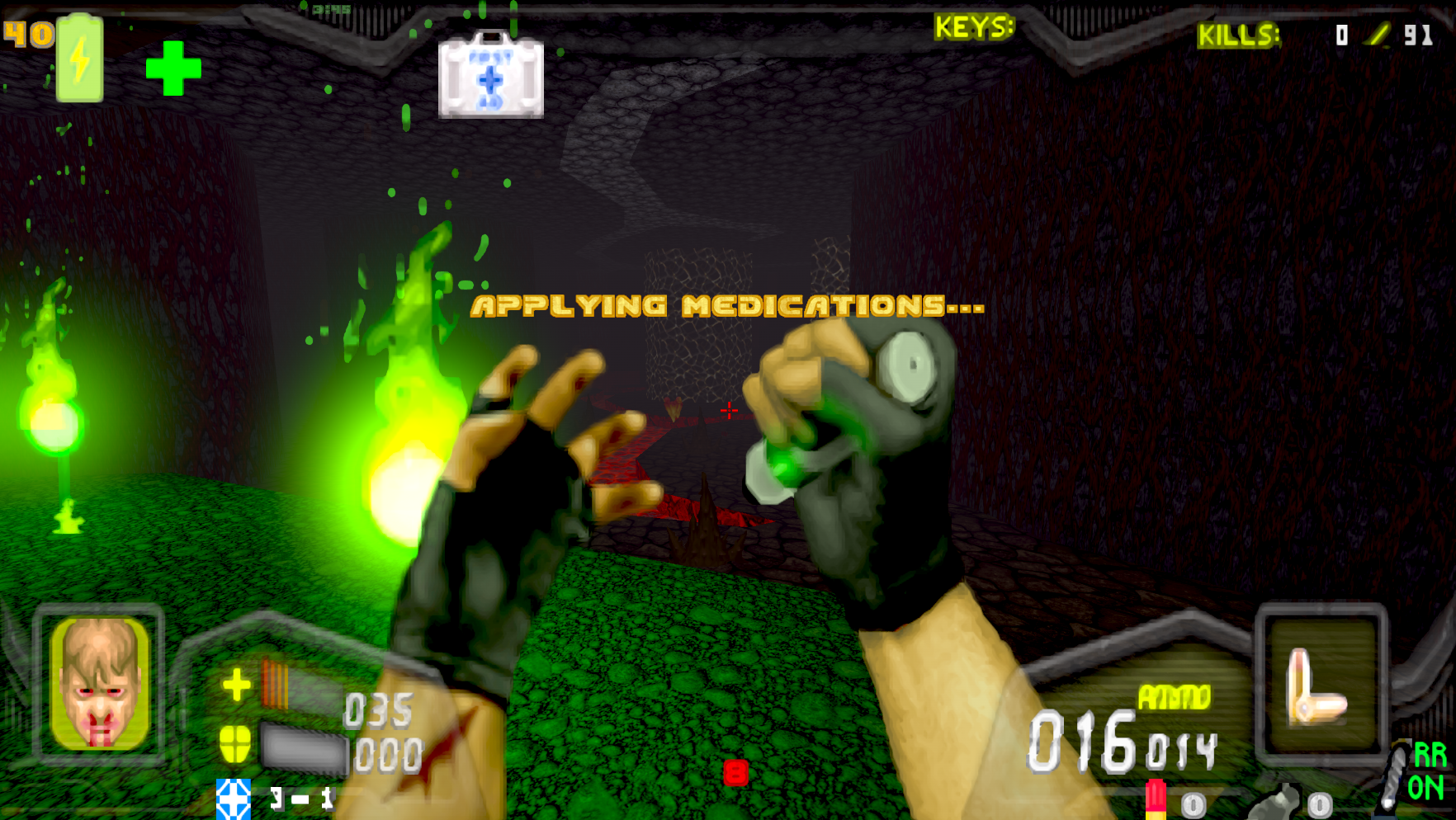 --------------------------------------------
NEW MONSTERS AND FOOTSTEPS SOUNDS (Thanks to Oniichangoddess):
This mod's main intention is to make every map more tense and put the player in a state of costant alert, but also to make it more creepy and unsettling. This is why we wanted to revisit the monsters' sounds, and my lead sound designer did an awesome (and tiresome) job in redesigning most of them.
He remade from scratch the sounds for all the Zombies (males and females), Dark Imps, Pinky Demons and Mummies. Then I replaced the other monsters' sounds with the ones from Doom 3, for an increased SPOOKY feel. Again, here's just a LITTLE taste of what you should expect:
Not that bad huh? If you want some piece of advice, play without music, or using horror ambient sounds addon like these ones:

SEPULCHER
CREEPY INDUSTRIAL SOUNDS
DARK AMBIENT MUSIC PACK
--------------------------------------------
NOTABLE MENTIONS:
Added a new animation for a "full reload" for the pistol. UNLOAD the pistol, then press UNLOAD again to insert 1 bullet in the chamber before putting the clip in. Animated by IDDQD_1337



Flaming demons (now renamed to Infernal Viscount and Infernal Prince) are now more likely to spawn in hellish enviroments, like on lava, volcanic rocks and so on.




Various tweaks to the HUD to keep track of everything you need without sacrificing visbility (If anything, it has been also improved a little).


New menu options: you can disable the reward crate you get for clearing a level from monsters, and decide if you want to show level stats (KILLS/Items/Secrets) on your HUD. Individually.


Stamina now recharges a little slower, and drains faster if you're holding heavy weapons. Having the berserker strength powerup, you'll consume much less stamina.


Various tweaks to difficulty levels and weapons. Check the full changelog in the mod's archive.


Bugfixes, as always.
--------------------------------------------
That's all for now! Next update will be a minor one that will bring some further depth to this one, making the survivalist class more unique, and tweaking/balancing other minor stuff. After that, all will be ready to focus on the next main dish: CRAFTING. Yep, no more postponing.


'Till the next time!