Extended Closed-Alpha
The first Closed-Alpha (0.0.1) was released a week ago, and was played by a small selected group of people. It was primarily meant to test the game for game-breaking bugs.
For a full rundown of bugs that were found during this very first alpha, please check this forum thread. For the most part these issues have been addressed. This has lead to the development of version Pre-Alpha 0.0.2, which should be finished the 22nd of March.
Because the previous test went to well, I feel confident enough to let a few more people into the Closed-Alpha program. So I am scheduling another Closed-Alpha, just under 10 days before the Open-Alpha goes live. Everyone that signs up before sunday afternoon will receive a download link to Pre-Alpha 0.0.2.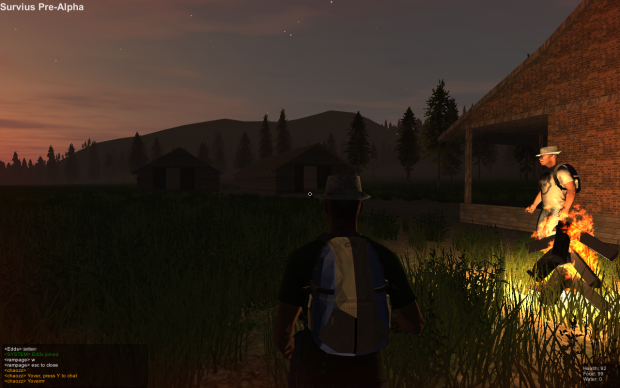 Short Manual
Here is a quick rundown of the controls, as the Pre-Alpha comes without documentation:
Movement: wasd
Equip Flashlight: 1
Equip Melee: 2

Equip

Gun: 3
Arm equipment: right mouse button
Fire gun / swing melee: left mouse button
Crouch: c
Jump: spacebar
Pickup / interact: e
The game starts with a login screen. Use the details you submitted when registering using the link below. In the Server Browser either click on one of the running servers in the list, or create a new one.
Design your own t-shirt
I am still looking for people that can design T-Shirts that can be used in the actual game. Read more about that in this forum thread.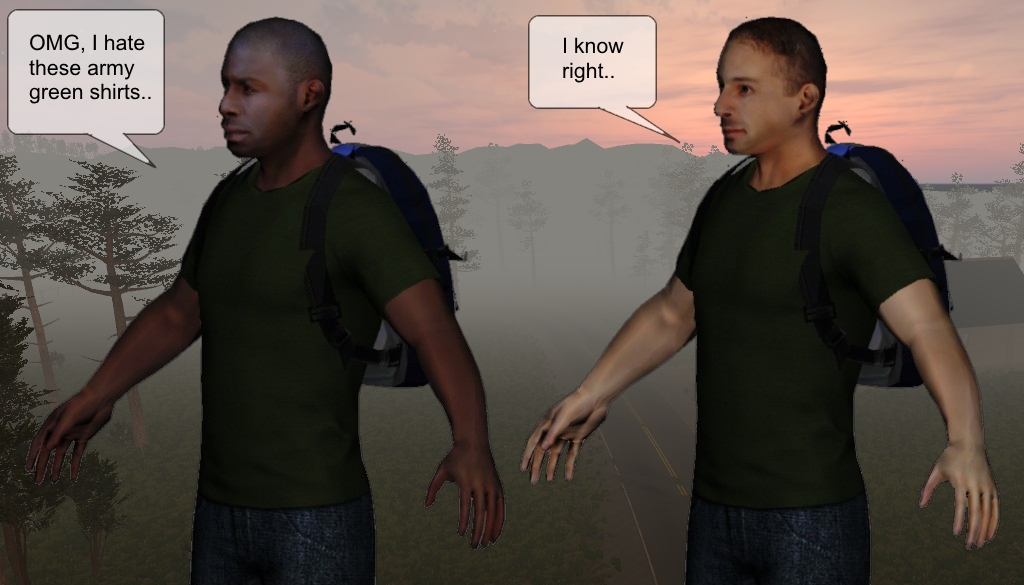 Sign up today!
To sign up for the Closed-Alpha, just go to: Survius.com
If you miss out on the Closed-Alpha, you will still automatically get selected for the Open Alpha when you register an account.
I hope to see you all in-game.