Update
We have released a hotfix for the update. Just re-download from the links below and you should notice a significant increase in performance.
---
Hello Everyone!
First of all, we would like to thank you all for the interest in our game. We didn't expect such a boost at the very start. You've really motivated us!
This Update comes with a new build which you can grab at our forums. Note, the older version won't work.
With the large number of people we made work easier for our Moderators. We ask you to use appropriate language in game as we have people from very different ages. To help manage this we have included a simple chat censor in game. Also, to avoid confusion, your trainer name must be unique from now on.
We've also noticed we have a much larger international presence than we expected. Due to this we have put in translated versions of the help menu for some languages we noticed. The Spanish translation has been revised by several native speakers so should be mostly correct. Our Portuguese and German translations have been done to the best of our ability although we could really use native speakers with a strong grasp of English to revise the translations for us. Contact KernelPad on our forums if you wish to help out with any translations.
One more addition we have made is that you can now cancel out of water gun and ember attacks. After you begin the attack you can press one of the movement keys to cancel the attack and step out of the way of an opponent's attack! Leech seed doesn't lock you in place any longer either. We believe this should give a more dynamic battle experience even in the pre-alpha.
We also made a bunch of bug fixes for this patch to make the Pre-Alpha experience more enjoyable. We hope we fixed all of the major ones that have been issues for people in the old version along with a few we ran into ourselves while testing.
And for the surprise part, we now have a bigger map for you to explore and meet others!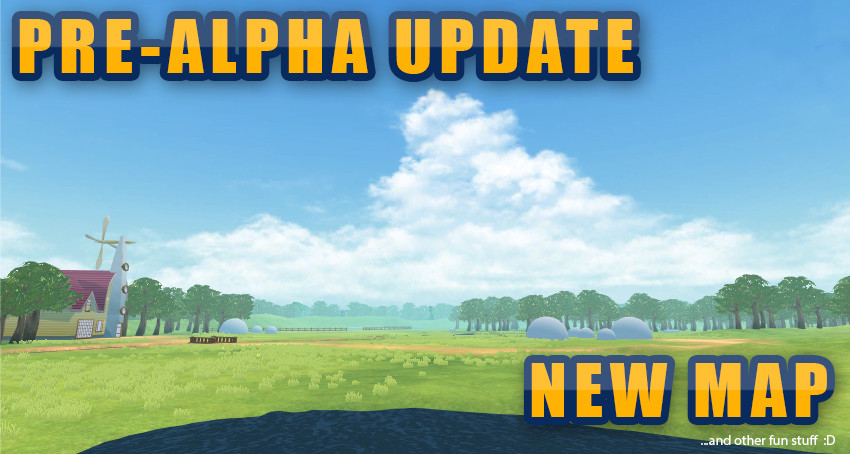 If you wish to support us and our game, visit our Forums, IRC, Reddit or Twitter. You can not only get news before others, but can talk with us and other people there.