Between Ludum Dare in August and various other commitments, there's been a three week gap between this post and the last Technicolour Rain update post. That's not to say that there hasn't been any work done – a lot has – we just haven't had time to properly document all of it into a meaningful update post. Unfortunately it's not all good news – there's some pretty stuff we have to address before we can get into all the great stuff we've worked on in the last three weeks.
On Wednesday, I received a unnecessarily large envelope containing a cease and desist letter from Technicolor SA and the main subject of the letter was "Trademark Infringement". The letter contained a detailed explanation about how the company in question owns the trademark for "Technicolor" as well as a few screenshots of our various social media pages and the website. After discussing the matter with a lawyer we decided to change the name. Yes, there are many things going against them (if they were to take us to court), but unfortunately a small indie studio fighting against a large multinational company is extremely unrealistic.
Superstatic is the new name we'll be using going forward. Over the next week or so everything (including the website, twitter, etc) will be changed to use that name. Now that you've read all the bad news, let's get to the good stuff.So what have we been working on for the past 3 weeks? Here's a summary:
Modders can now add their own guns. Guns are absolutely fully customisable. Want to make a gun that shoots 1000 bullets in a circle around yourself? Easy. You can also turn off the default guns if you want to use your own custom guns exclusively in your mod.
Modders can now specify the abilities they'd like to have available in every chapter of their mod. They can also specify the gun players will start with as well as the amount of ammo in that gun.
Lots of little bits of polish: reduced enemies' gun pools so that the gangsters weren't running around with military-grade weaponry, for example.
A new closing scene for Ghost Stories for those of you who didn't kill Jacob.
Here's a quick look at what that final scene will look like (minus a few sprites and details, it's still very much a work in progress: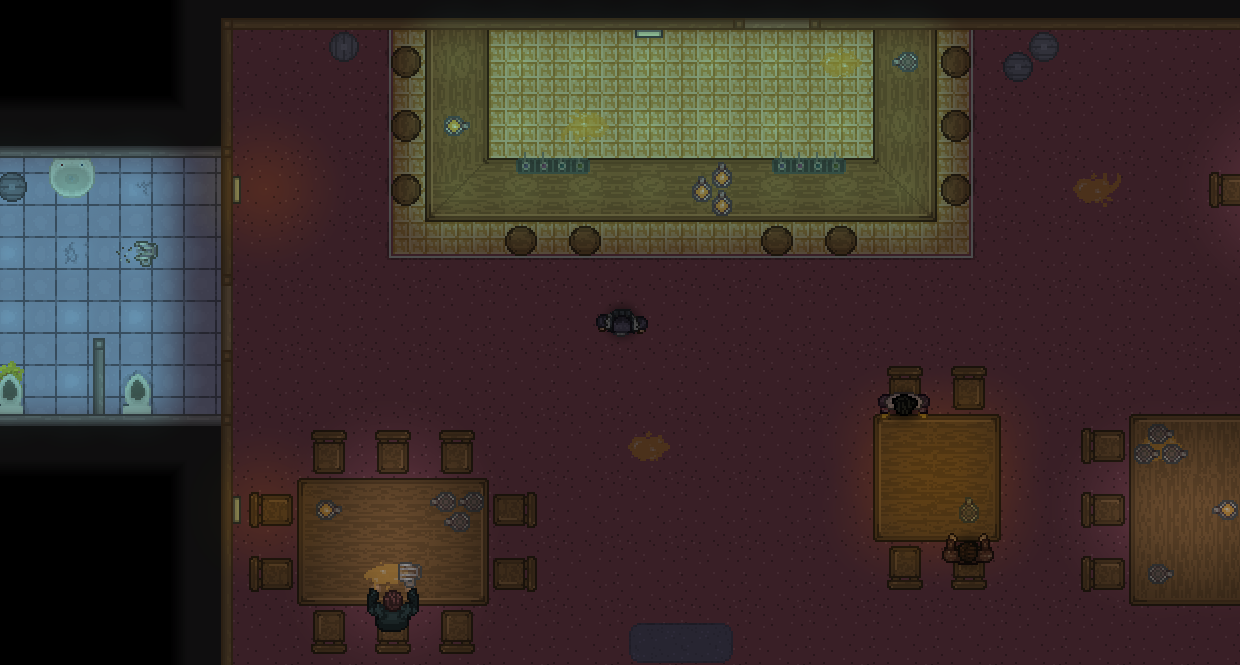 The new name also prompted us to redesign some of the graphical elements. Besides the new logo (which is a given), we've updated the fonts and the various effects around them. The menu currently looks like this: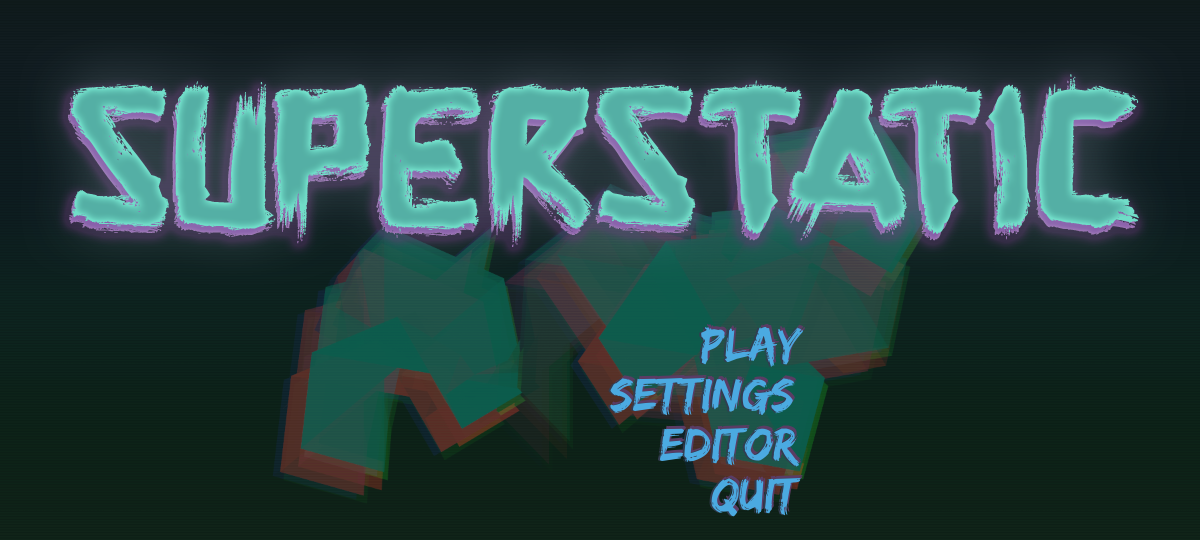 Finally, the last bit of good news is that we will be releasing a second demo for the game. Our plans were to release a second demo at some point due to the massive amount of changes made to the game in the time after the first demo. We're not really sure when this will be but it'll be soonish.
We've also started a proper dev blog. You can find this post and many others related to Superstatic until release.