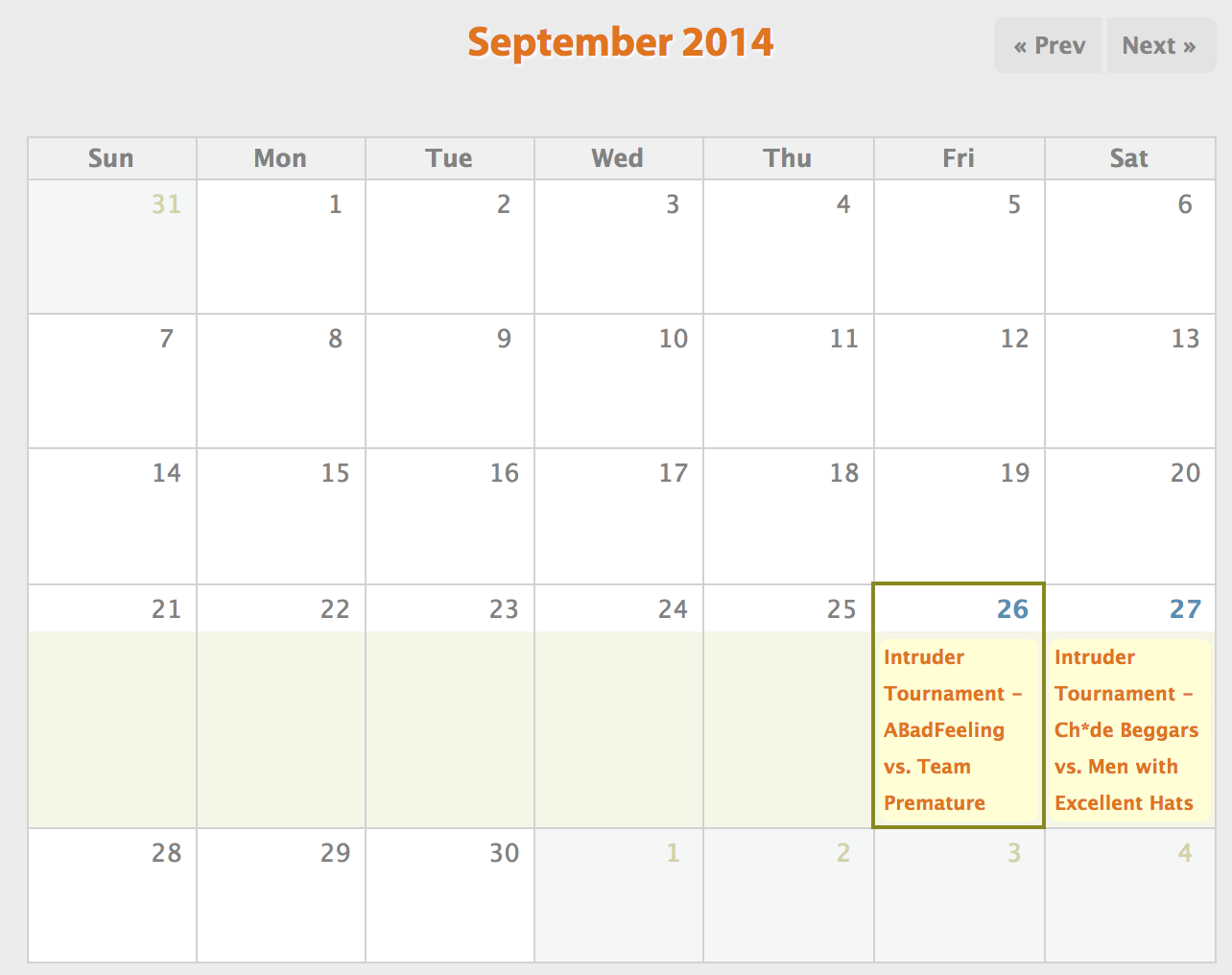 So we have a sweet new calendar set up on the Superboss Games homepage at Superbossgames.com/calendar! This will allow you to track upcoming events like the Intruder Tournament organized by Iceman!
We've already started listing matches and if you register on one of the events pages we can send you out a little email just before the match begins to make sure you don't miss the live stream! We've also got some nice count down timers on the event pages for when they start.
Looks like this: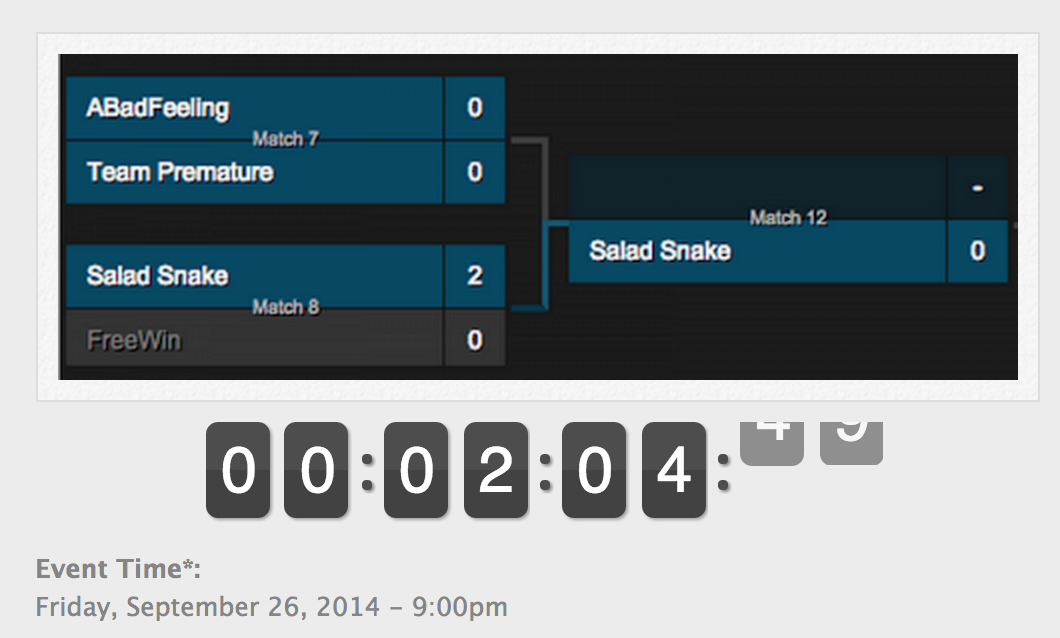 Here are some more links related to the tournament. Make sure to follow/subscribe to the Intruder Tournaments channel on Twitch.tv to catch the live streams as they are on!
More Links