Super Undercover Slime Agent
Big Update
What we've been doing?
Well as many of you have seen at the events we attend such as Comic-con and Insomnia we have made some rather large improvements to the game over the past few months and really ramped up the difficulty and progress to the game.
Update Video
This is just a quick video including some of the updates we have recently done to the game.
New Blocks
As you can see from the video the number 1 requested feature to be worked on from our testers were new block types to have in later levels and to be included into the map creation system. We are glad to announce that all the new block types that you see including:
Crumbling Blocks
Firing Blocks
Moving Danger Blocks
Slow Blocks
Will ALL be available in the next version of SUSA in the map creation toolkit and the new zone levels.
New Block Foliage
We have started adding some of the aesthetics into the game for the ground blocks. They will now produce random amounts of detail on them each time you play. E.g in this screenshot you can see there is now longer parts of grass above the ground blocks.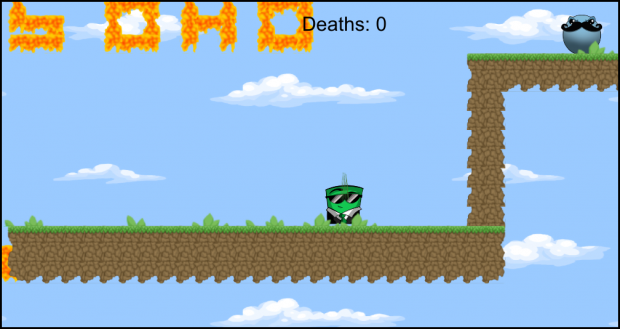 This adds quite alot to the game and will even do it on your own custom levels you build.
Android Testing
For those waiting for the mobile platforms to be available you wont have long left! We have already begun the majority of our android testing by inviting previous PC testers and we will be starting our iOS testing shortly.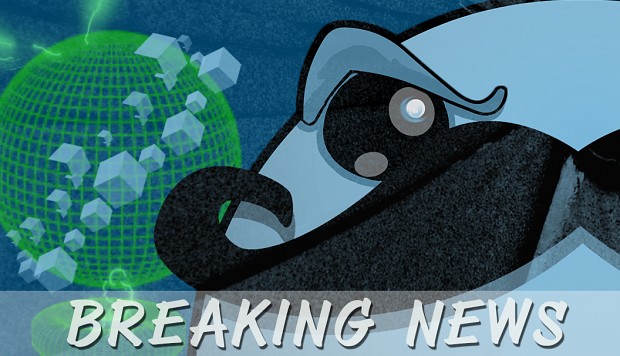 Leaderboards
The new local leaderboards have been added to the game to track your greatest times and the amount of deaths you did it in!
Multiplayer
While multiplayer has been around for a while we hadn't made many improvements up until last month. We have fixed the in game UI to scale correctly with the screen and have also started work on the character selection menu for choosing the different characters in multiplayer.
Whats next?
Over the next few weeks we hope to start posting more and more of these little videos and dev blogs as well as get our new website up and running for the next test phase.