Ok guys, it's been about a year .. a year where I have not been really productive. During this time a few things have happened that have kept me away from development. Covenge was stopped for quite a while. I have tried other prototypes, and hope to have gained a little more experience.
But recently I picked Covenge, with a word well imprinted in mind: Smaller.
It is said that many make the mistake of thinking too big, at least initially, and that's exactly what I did. The vastness that I decided to give the game, also in terms of level design, made me unmotivated.So I decided to make the development process less long, to make Covenge smaller, in fact.
Goodbye, split screen. Goodbye too large arenas. I made fixed camera and all arenas with the same size, to make the fight less confusing.
I rewrote part of the physical engine, and improved some graphics.
I hope to show soon something concrete, like a demo or a video, but for now, here's a screenshot to give you an idea.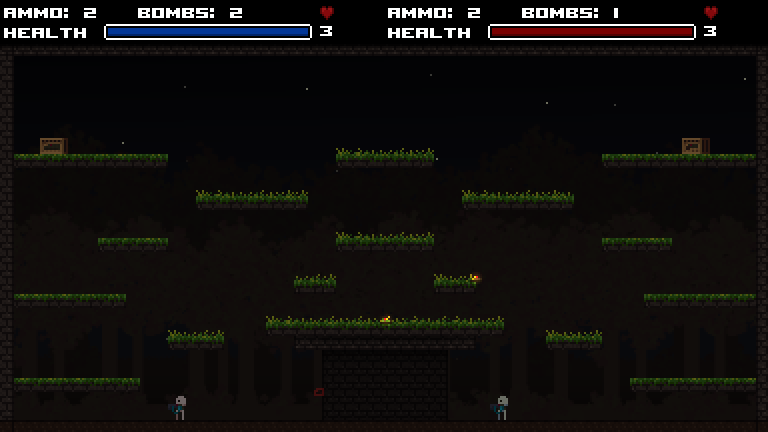 Password: Do The Work!