Finally you can play soccer with your buddy without having to explain what the hell the offside rule is about, or what the difference is between a penalty or a freekick.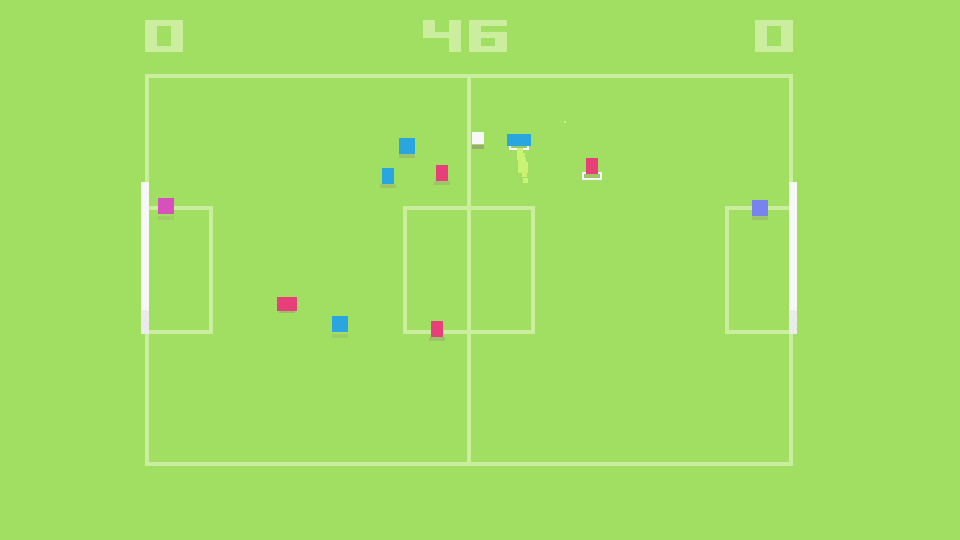 Super Sec (from the French word meaning stripped down/without excess) Soccer clears soccer of all those bothersome rules so all you're left with is fast, and sometimes hectic, local multiplayer fun. All you have to do is score more goals than the other guy before the 90 second timer runs out.
With a minimalistic and energetic graphic style, and very soccerey sound effects, Super Sec Soccer invites everyone to jump in to a game. There's only 2 buttons (well, besides the left stick to move) to memorize, but there's more skills to learn that you might think at first.
Super Sec Soccer is now available for Windows via itch.io for €4.99 ($6.22 / £3.95)
Kingpenguin.itch.io or via Supersecsoccer.com
Greenlight
Also, Super Sec Soccer is on Steam Greenlight, steadily on it's way to the top 100 and your Steam library: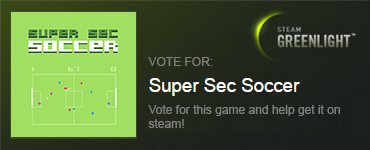 Further plans
I'm gonna try to get Mac and linux Version up and running, and after that I will see if adding online multiplayer support would be feasible.