Seasons in Super Lumi Live are traditionally called worlds in other games. Each Season is generally focused on teaching the player about different aspects of Lumi's movement. The first Season "Grassy Hills", for example, will let the player become familiar with the movement while learning the basics of Lumi's navigational abilities. By Season 2 you will hopefully be prepared for the "proper 'ard" levels to follow.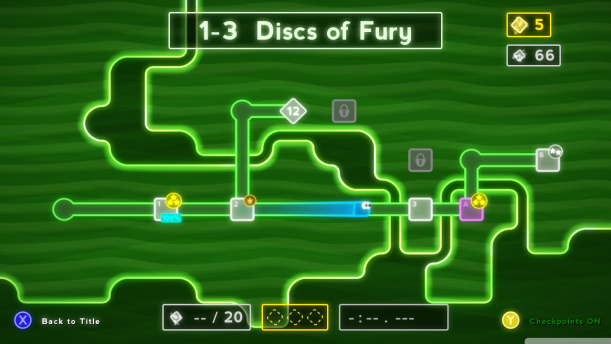 The latest area of the game to receive the Super Lumi Treatment is the Season screen. This is where you can select a level but it also shows you a bunch of information like what Medals and Tokens you've gotten on each level as well as your total Token counts. You can toggle checkpoints on or off here too for your speedrunning convenience.
Last but certainly not least Super Lumi Live finally has a release date! The first two Seasons containing 17 levels will be available for purchase on March 14th from the Humble Bundle Store, Indie Game Stand and Itch.io. This is a one time purchase as all future updates will be without additional charge and this includes the other 4 Seasons that make up the main campaign of course but also any future DLC.
As always, please drop a comment letting me know what you think and thanks for reading,
Marios.