So long since we last updated our devlog! We have been very busy this month, preparing another presentation at El ZeroUno Barcelona.
Super Hyperactive Ninja at El ZeroUno (again!)
This time, we had 7 minutes to talk about our game, and we used them to make a quick summary of our ten-pager.
A ten-pager is a Game Design Document that has 10 pages and explains briefly the basics of the game. They are often used as the next step after the game proposal (the initial game pitch). We took that ten-pager and made it into a presentation format (aka Powerpoint) to show it at Barcelona's Mobile World Centre.
As always at El ZeroUno, people first display their games on their laptops so the rest can try them. More people played Super Hyperactive Ninja than the last time, and that means lots more of useful useful feedback!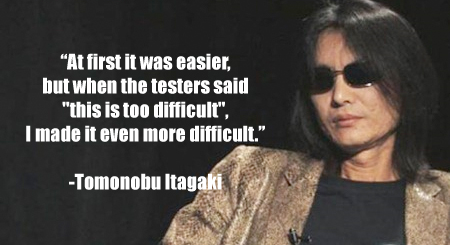 How to react correctly to feedback. Just joking, but not much

As we won the past edition's "Game Glory" (a 90 seconds pitch), we opened the presentations. These are some of the things we showed at El ZeroUno that we haven't shown before!
Characters
For those who don't know, this is the basic gameplay of Super Hyperactive Ninja: Kohimaru is a Coffee-Nin, a ninja that can use the power of caffeine to enter in a state called Hyperactive Mode, that lets him run and jump more, perform wall-jumps and kill enemies. You must complete the levels before the ninja is left without energy, otherwise he falls asleeps and you lose. Hyperactive Mode makes your energy drain faster, and you also need some energy to use the items.
You can read more about the gameplay and enemies in previous blog entries: [1] [2] [3] [4]
We have always introduced you Kohimaru as the only playable character, but that's not entirely true!
One of Kohimaru's missions, apart from recovering the stolen coffee, is rescuing his fellow Coffee-Nin. But they are not just mere damsels and lads in distress, you can also control them!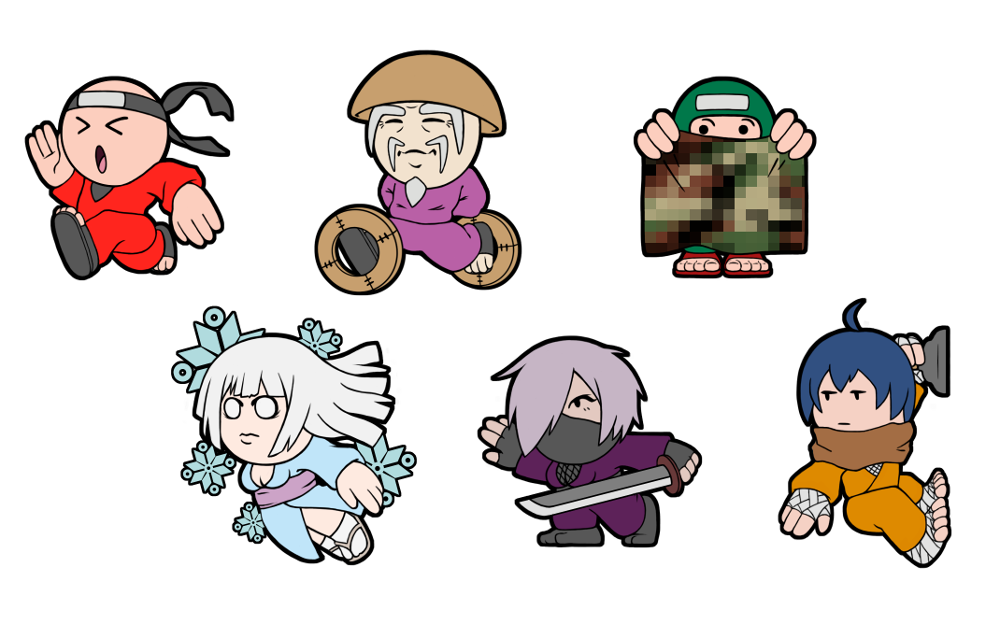 The 6 Coffee-Nin you can control in Super Hyperactive Ninja.
Each one has a speciality and strong and weak points
Each of the Coffee-Nin has a speciality: one of the items we described in this post. This means that they start the level with some of "their" item, which can also be used with a reduced cost. The drawback is that the rest of objects have an increased cost.
Kohimaru is the "balanced" character, he starts without any object, but he doesn't get an increased cost for any item.
Fight Mode
Yes, you read that right, Fight Mode. Hidden in the game, and unlocked by discovering a secret, there is a fighting minigame you can play with a friend. You can choose any of the 6 characters (if you have saved them), which retain their properties except beginning with their item (as this would make some very broken).
You can play 1v1, and the objective is to empty the rival's energy bar or make the opponent fall from the scenario.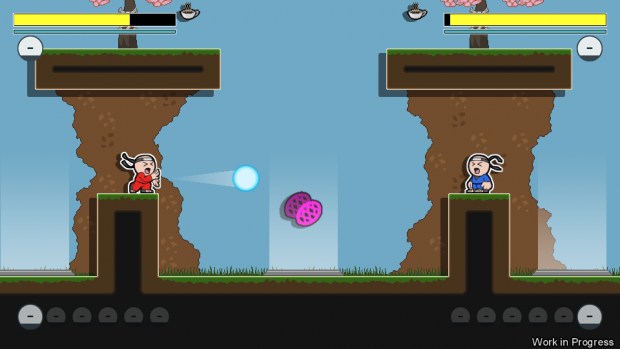 Fight against a friend once you unlock this secret mode
Guest Characters!
It wouldn't be a good fighting game if there weren't guest characters! At the moment, we can confirm 3, which can also be used in the normal game mode. Each one of the characters have their own special item only they can use.
From Jandusoft's Caveman Warriors: Jack, the prehistoric Ninja Warrior!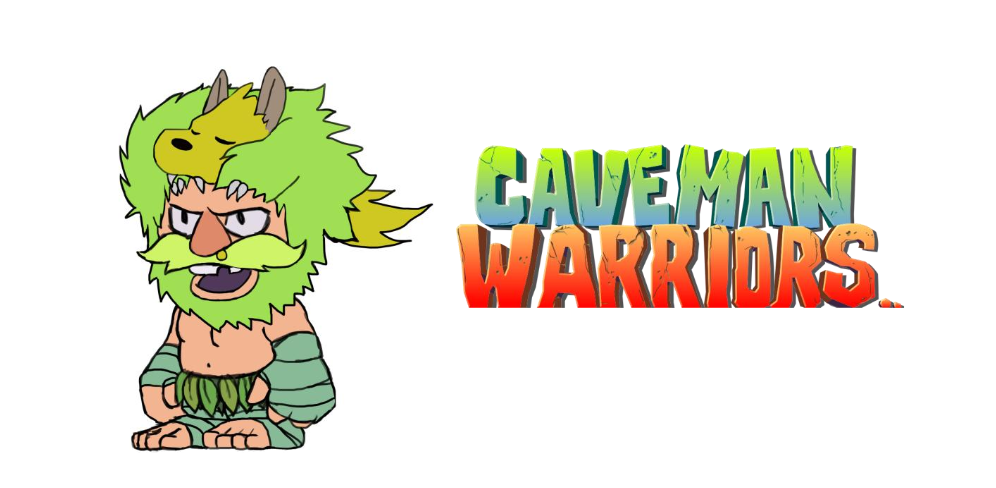 From Dolores Entertainment's Ice Cream Surfer: Ace, the coolest super-friend!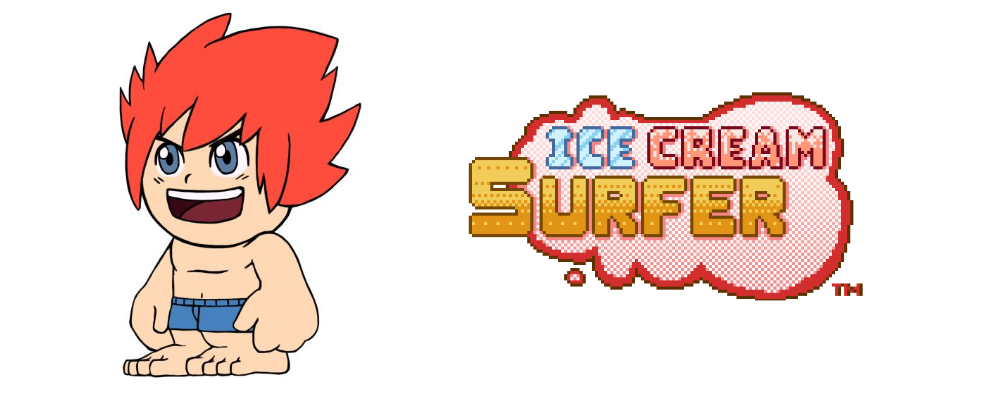 And last but not least, from Lince Works' Aragami: Aragami, the shadowy spirit of vengeance!

Finally, a little sample of the game with the new music made by Michael Raisner (Nestrogen, who also made music for the original Hyperactive Ninja)!
What do you think of these news? Tell us in the comments below!