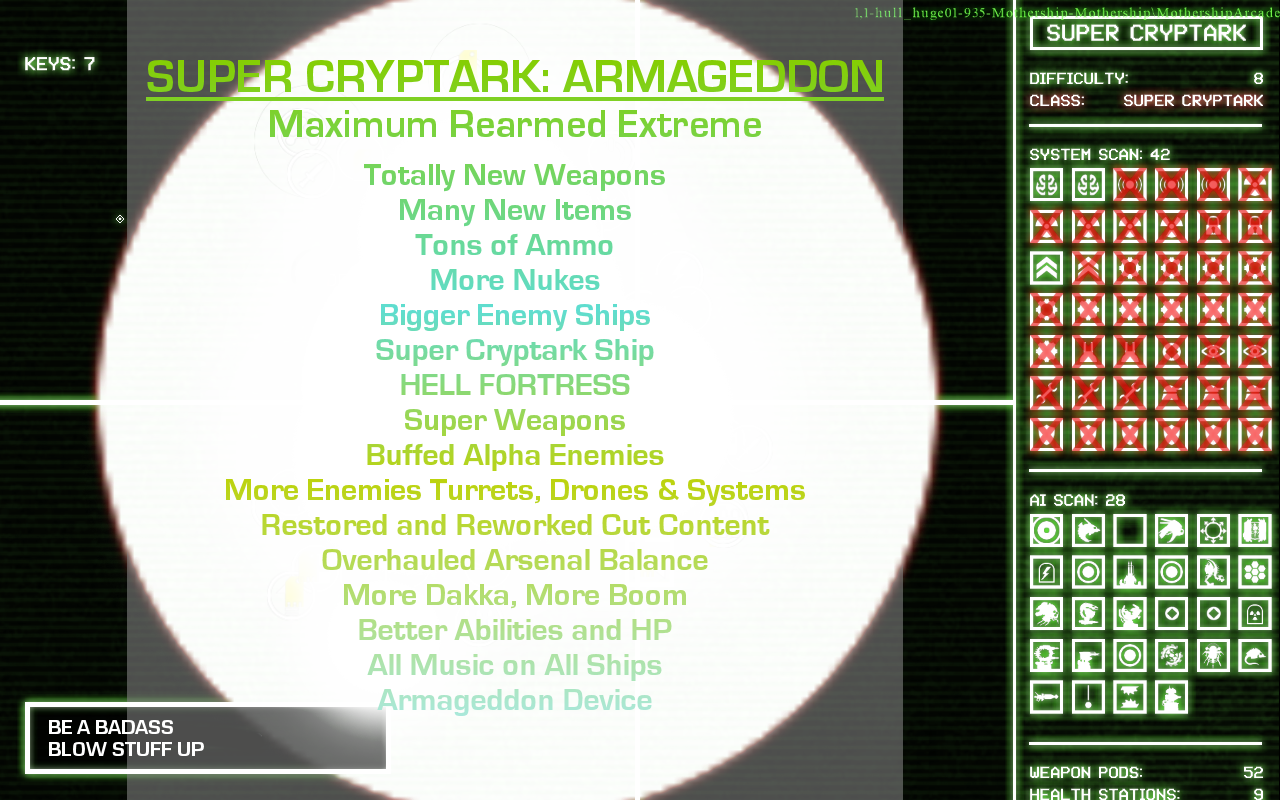 Super Cryptark: Armageddon is now available for download!
The biggest mod for cryptark brings loads of new weapons, items and more glorious nuclear bombs!
---
---

Both Rogue and Campaign modes are supported!
Mod Features:
WEAPONS:
+Many completely new weapons!
+Restored and revamped cut-content weapons!
+3 Rare Super Weapons (Codename X)!
+All existing weapons rebalanced
+Ammo greatly increased for all weapons!
+Many existing weapons retooled significantly!
+New movement and travel related devices!
+Weapon cost drastically reduced!
+More nukes, more firepower, more dakka and more boom!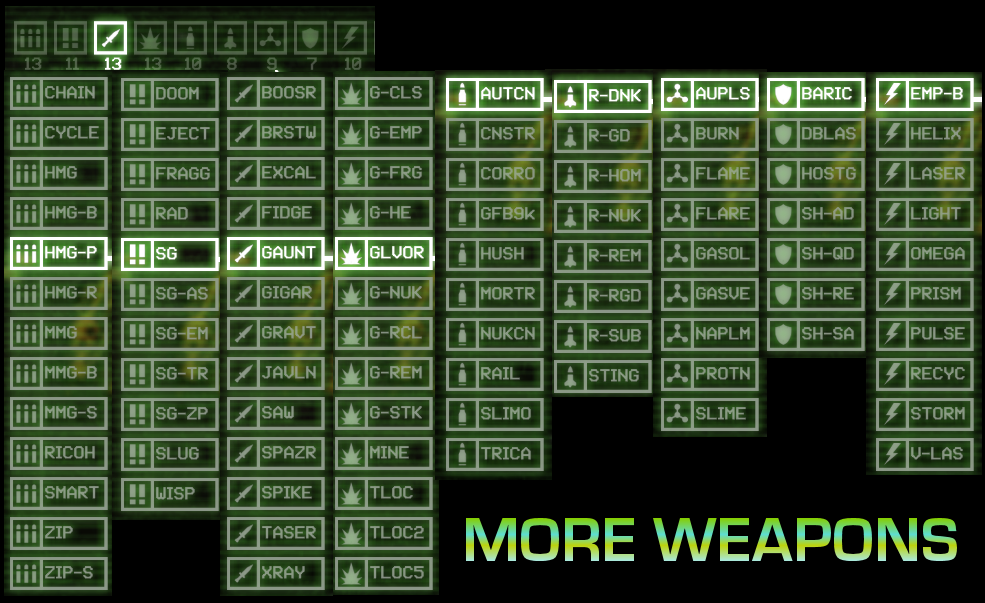 ITEMS:
+Huge amount of new items!
+New suit upgrades!
+Enchanced existing items!
+Item costs lowered!
+Special temporary super booster items!
+The rare super powerful Armageddon Device!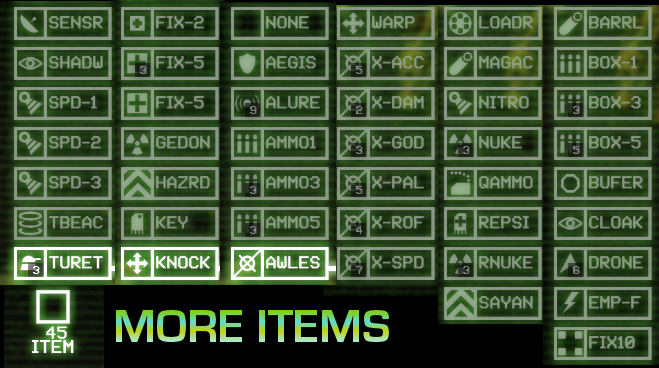 ENEMIES:
+Alpha Threat advanced enemies made much tougher!
+Various tweaks to movement speed and health of regular enemies.
+All Exosuits, Mules and Blacksuits had a weapon loadout overhaul.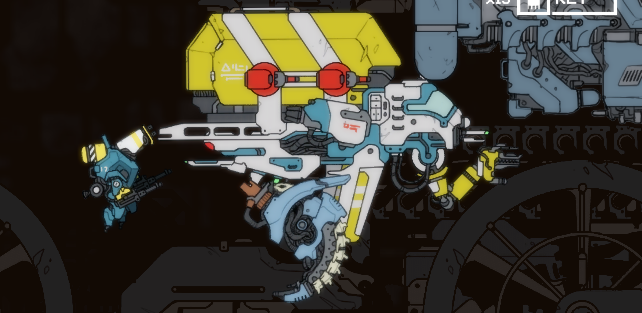 SHIPS:
+Entire ship roster completely overhauled!
+Ships now have the maximum of drones and turrets they can hold!
+Exosuits, Blacksuits, Drones and Mules are now part of the regular enemies!
+New ship names, color schemes and descriptions!
+New ships are tougher, bigger and have more security systems than ever!
+Each ship was hand-crafted to have a more focused theme!
+System Count: Tiny 6, Small 9, Medium 12, Large 18, Huge 24, Cryptark 42, Hell 48!
+Tech, ammo and health stations amount increased! More loot and resupply!
+Restores and overhauls a cut-content ship, introducing the HELL FORTRESS!
+HELL FORTRESS is an optional level 5 huge ship. Tough, Deadly, Insane!
+Cryptark is now Super Cryptark. Bigger, Meaner and Rearmed!
+All music regular tracks have been enabled for all ships! (Hell Fortress and Super Cryptark still have their own music)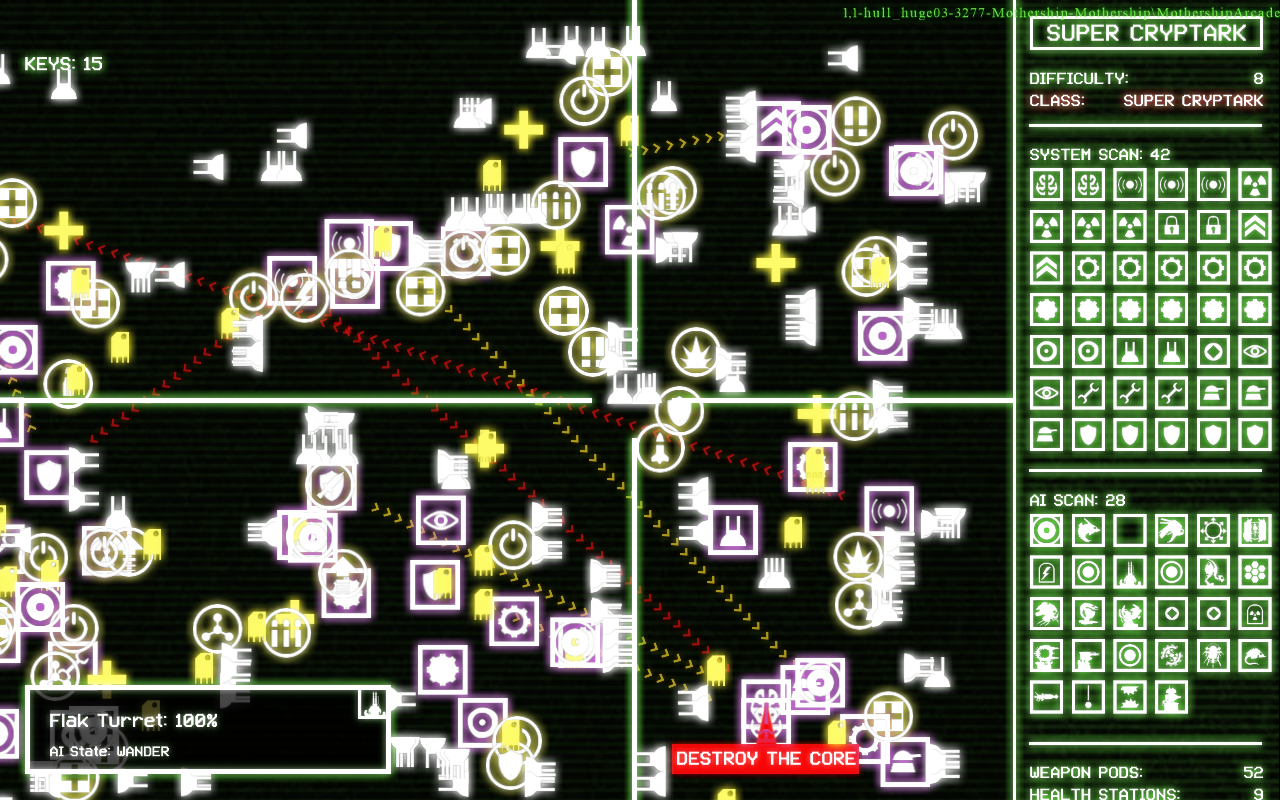 OTHER:
+Low Detail mode enabled by default, you can now see everything fully.
+If you want the advanced lighting system back, just turn off Low Detail mode in the options.
+Various hazards, effects and elements were tweaked, such as EMP, beams, projectiles, vortexes and mines.
+Player loadouts were increased with the ammo overhaul.
+Player pioneer suit health default and max values have been changed.
+Player abilities were buffed (Slomo, Cloak)
+Voice Audio was disabled (they got annoying and repetitive after replaying the game for the 8th time). Can be re-enabled in the Config-33.cfg.
+Weapon stats enabled when selecting weapons.
+Don't play the finale mission (cryptark excavation). Its not canon.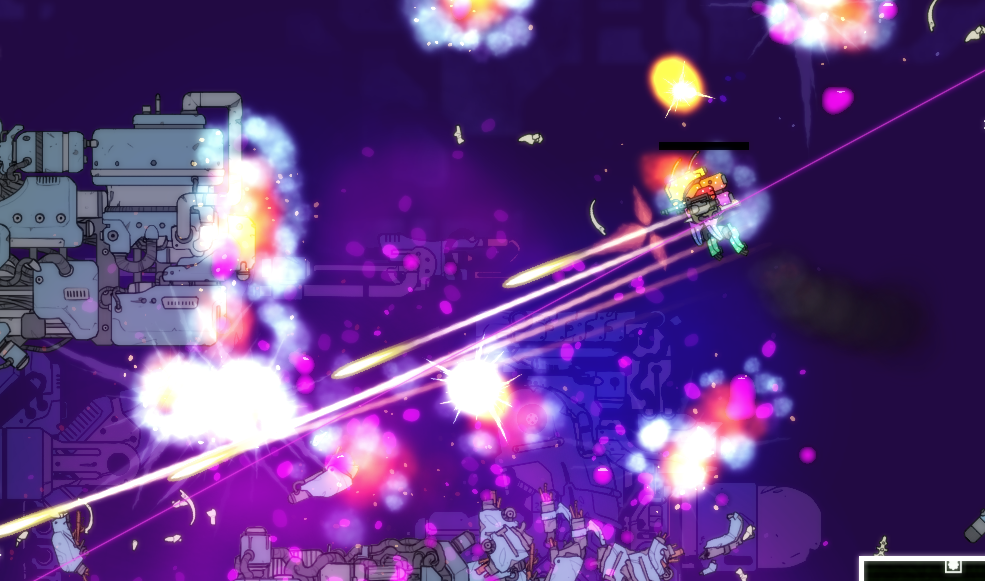 Enjoy the Unlimited Mecha Action!