Hey sumocrats, we are pleased to announce that the alpha will be launched on Steam on February 9th 2OH (GMT). Only 20 days to go before the launch of the Alpha program of Sumocrats ! There is still a lot of work to do, but we are holding on !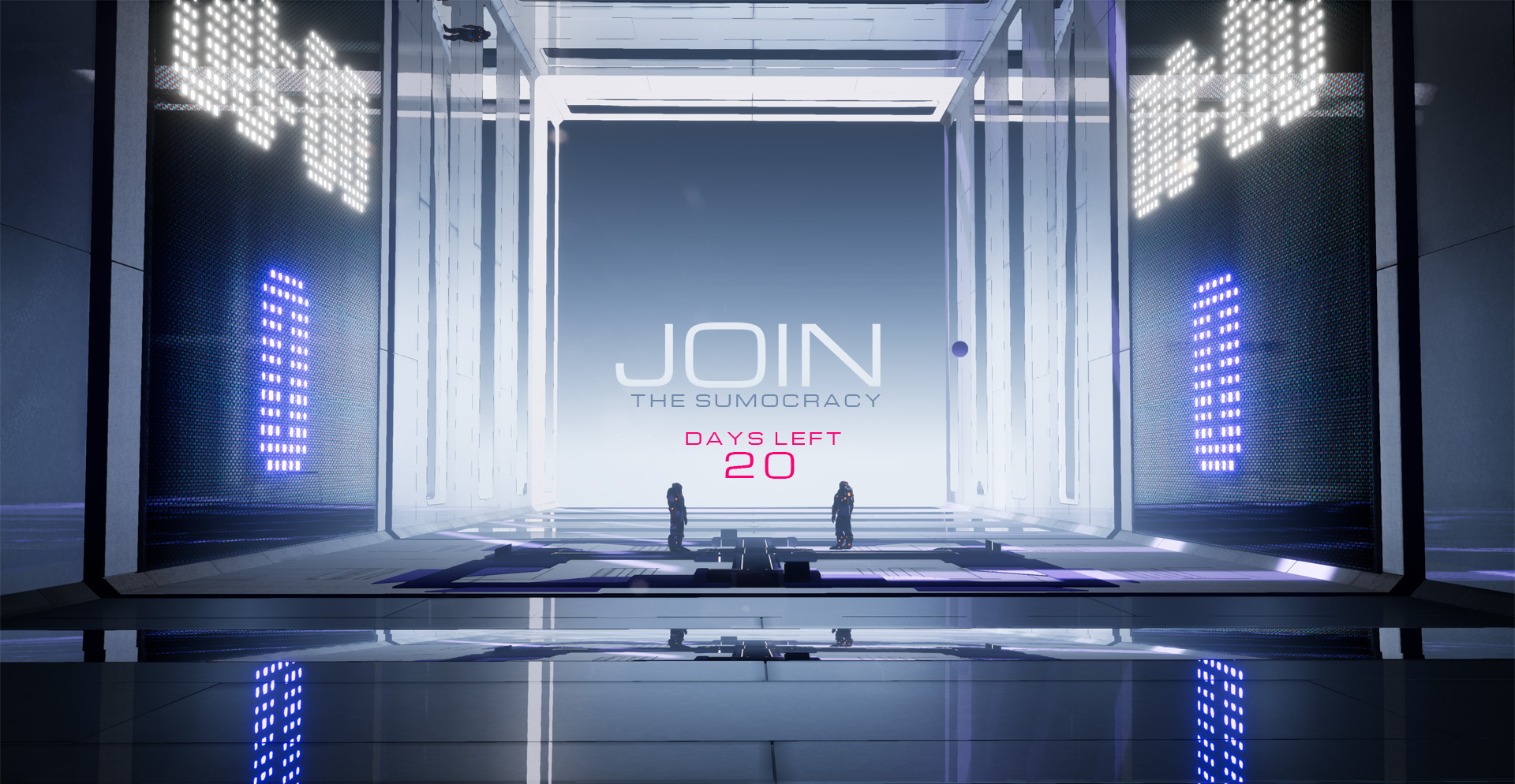 We decided to offer a monthly update of the game including new features and new content. The idea is to take your feedbacks into account to improve the game up to its Early Access version.
The duration of the alphas will be one week, so we will have three weeks to integrate the modifications before launching the next one. During this period, we invite you to take an active part in the Discord to discuss your gaming experience and allow us to better understand your expectations.
Here is what will be contained in alpha V2.01:
We don't want to put new comers into action without having done the tutorial. The tutorial will learn you how to move in 6DOF. It will also teach you how to shoot the ball and make super strikes. To finish the tutorial, you'll have to beat MAJOR, our ball dispatcher robot :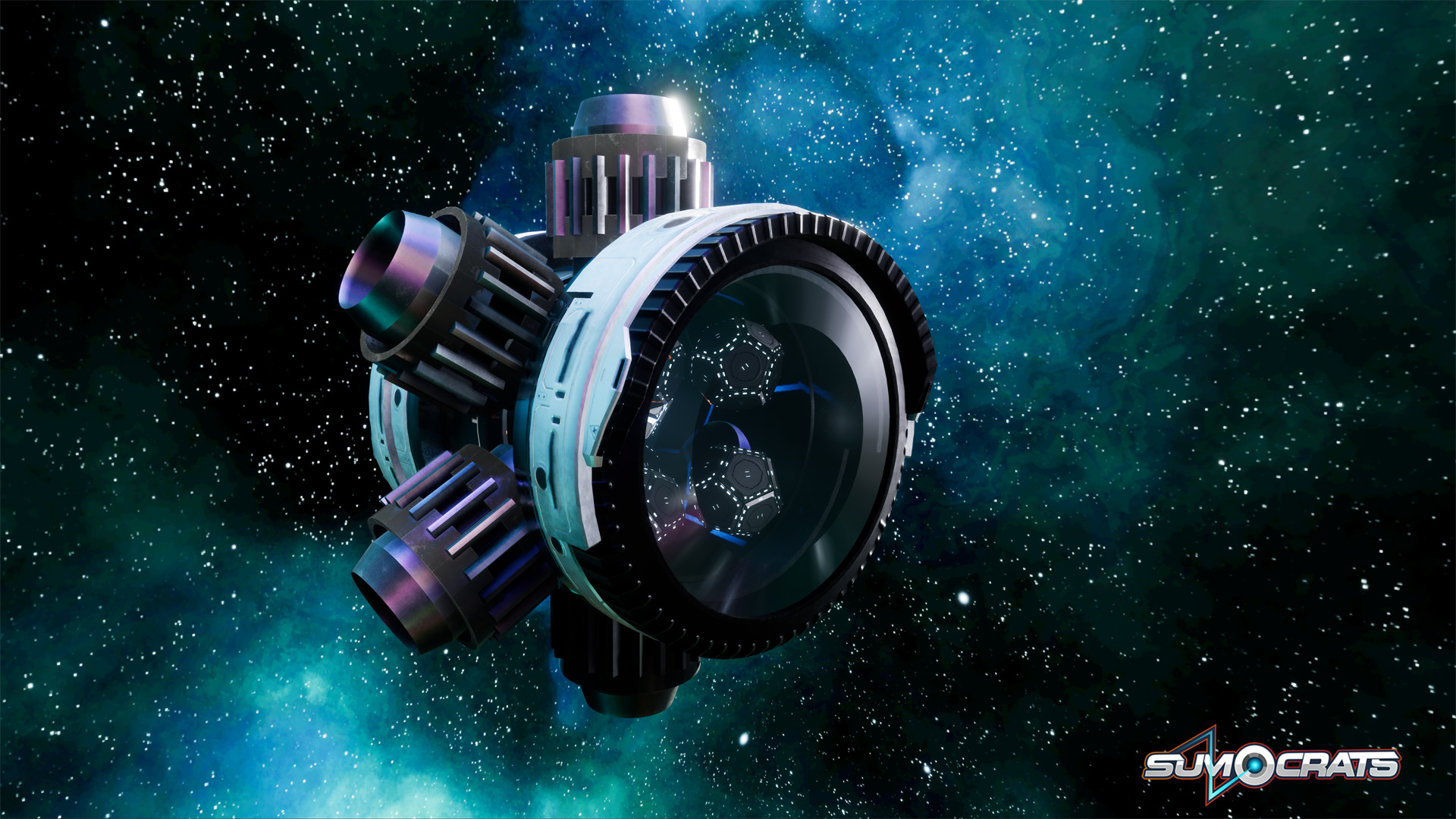 Once you have reached multiplayer stage, the game will start in 2vs2 mode. You can invite Steam friends to join your team and play co-op matches. Future versions will include other game modes, for now we are working on a simple matchmaking principle to improve the network. The matches will be played alternately on two maps, Laika and Encelade.
Laika is an inter-carrier connection module located in space. The map is straight and allows very fast and aggressive plays. Beware of sharpshooter who will be able to fire devastating shots.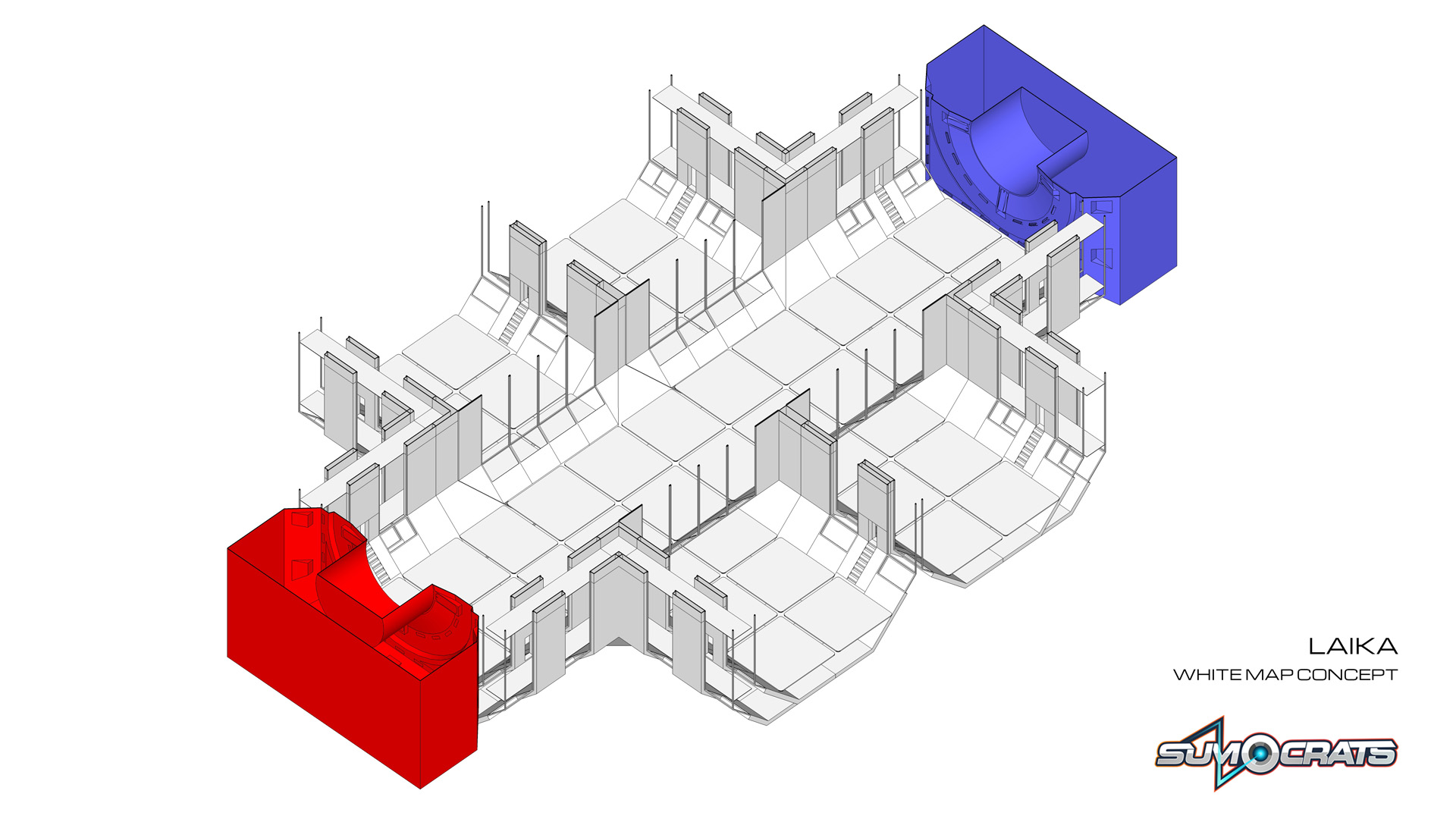 Encelade is a maintenance station built on Saturn Enceladus satellite. This map features a double bend that emphasizes tactical play. On Encelade the victory is played in the middle of the map which is a real battlefield. You are warned.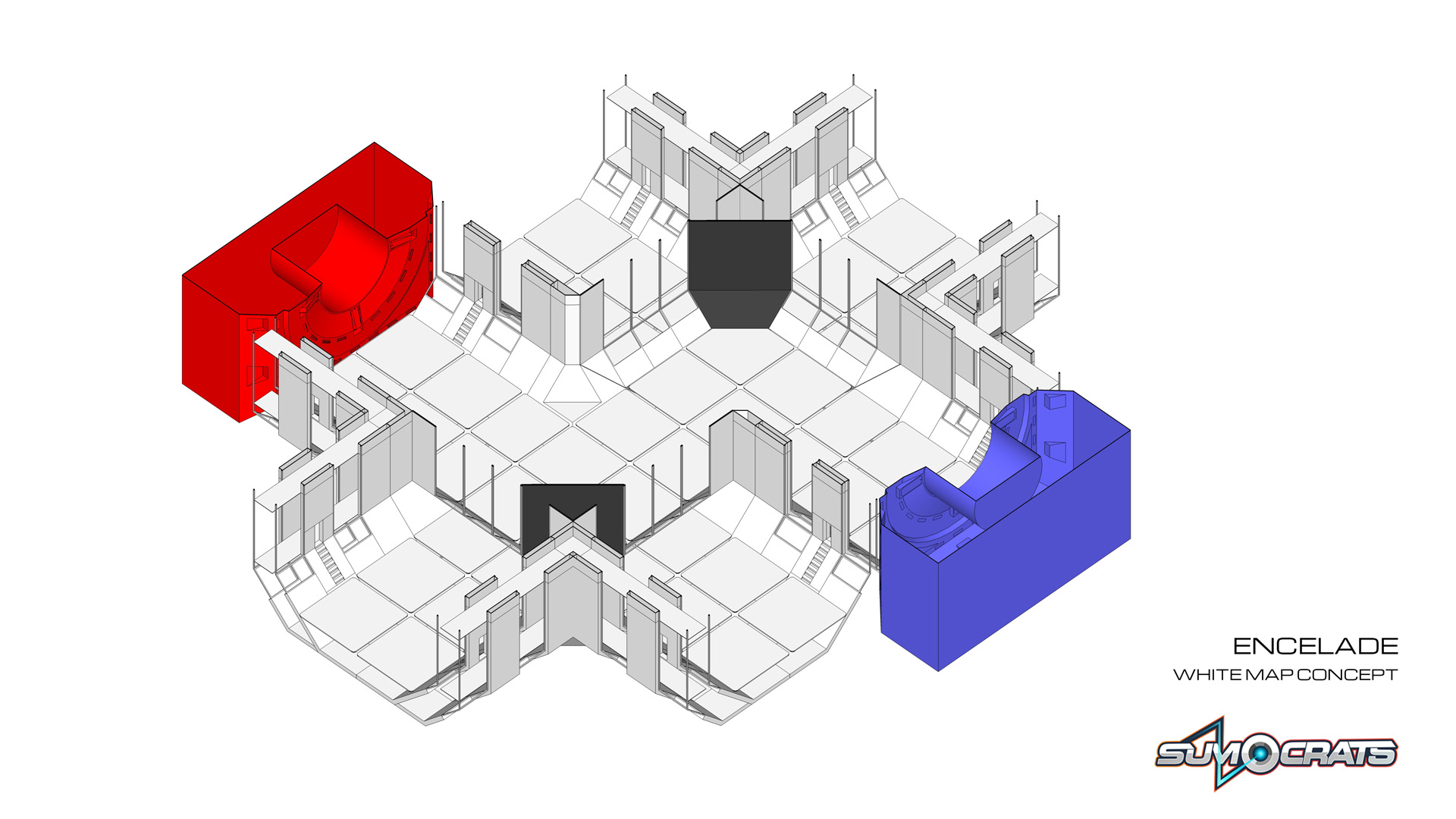 In this version you will be able to equip two different armors and wear two different sponsors. We also add a color wheel feature so you can fully custom your equipment.
Here is the new armor from ZARDOZ corporation.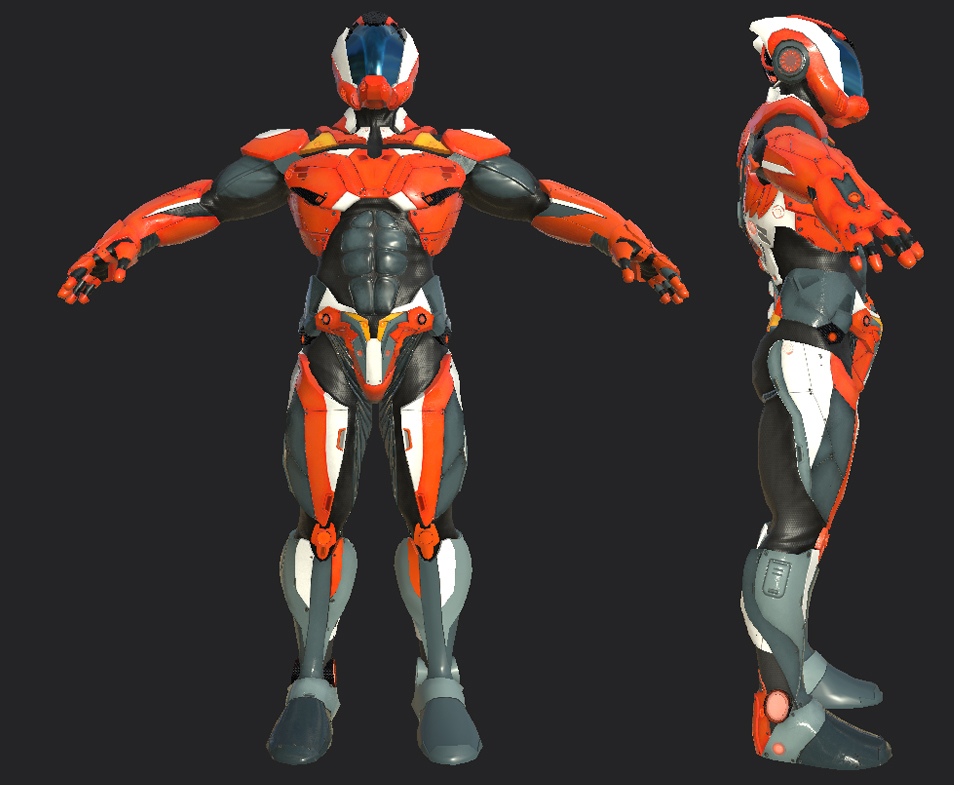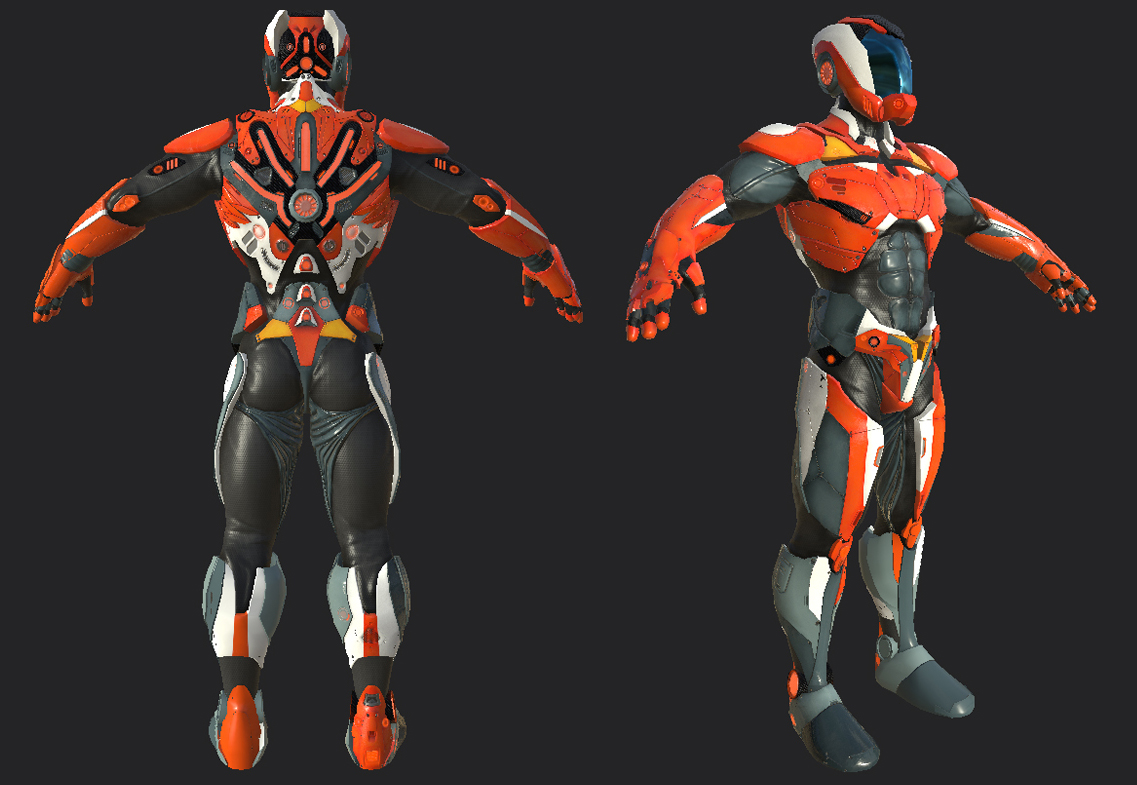 Of course you can play a man or a woman :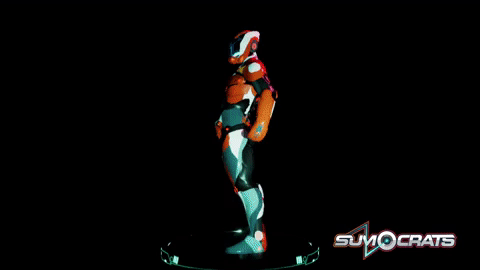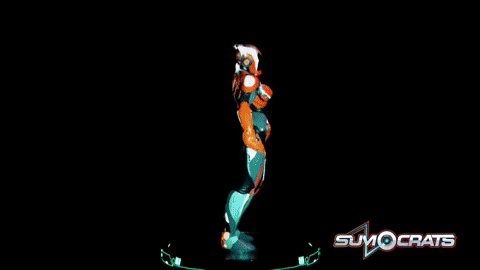 The next few weeks will be decisive for the game. The success of alpha will depend on the number of players participating. As you probably know, we are a small independent studio and we can only rely on word of mouth. So train your teams! Tell your friends about Sumocrats! Tell them to join the alpha program here. Invite them to join our community on Discord.
Thanks to all of you and see you in the arena !
ArkRep team : Fabien, Cesar, Laurianne, Guillaume & Guillaume, Olivier, Stéphane.