Background
Since I created the first Godfather game (Zatora) I built a rustic process of generating characters (enemies) on demand. This process needed improvement, and I took advantage of the momentum to put more a model into the mechanics of the game to test more possibilities.
Summoners
After a few tests of concept, the first step was to improve the generic trigger that I had built for him to pass through on/off operations a certain action (or State) in certain enemies.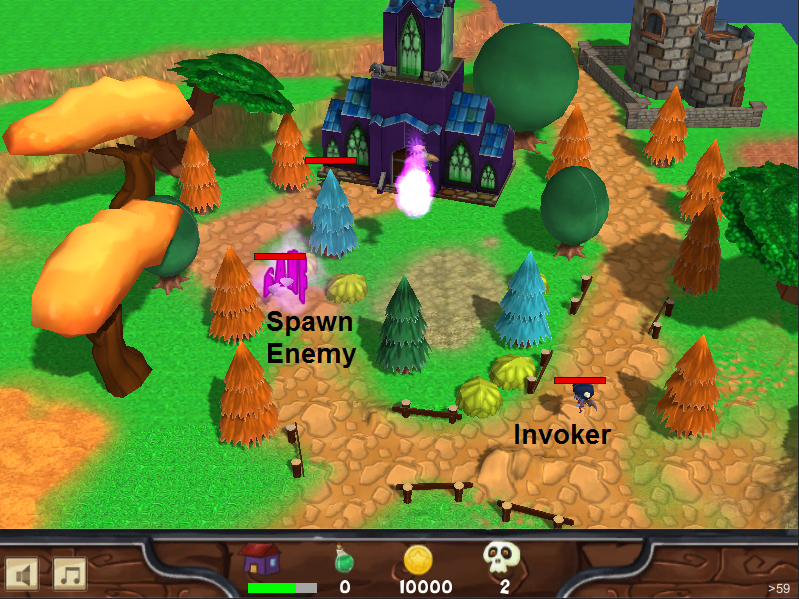 Now for example, when the Arpixa collides with this invisible, automatically trigger your bat Summoner turns out to be true and after a few seconds, she begins to invoke their bats.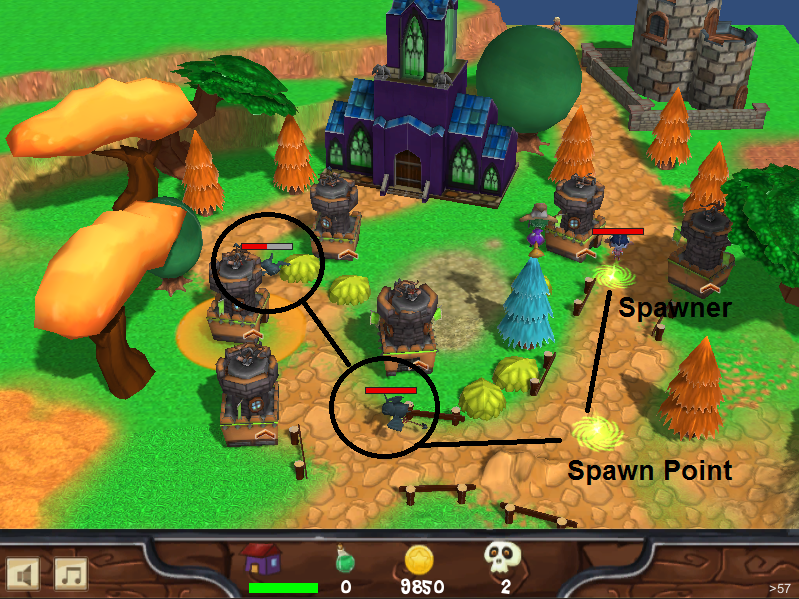 After hours testing and tweaking code, I invested my time into making effects with particles to ensure a better visual quality to the process, and especially to ensure that the player has the association between the Summoner and the enemies are generated (thus being able to decide who should receive more attention from the towers)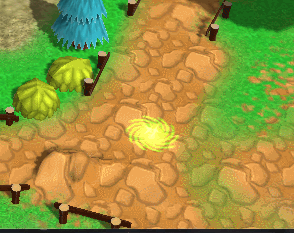 New model
To relax I put one of my concepts into practice and made more modeling an enemy to the game. It is a witch considered normal, he will be more one of invocadores that will give work to be eliminated.
I confess that the polycount got a little out of the expected, I intended to arrive at maximum 1200 tris, passed away, but it will not be something wants too much graphics card if I generate enemies that are not so heavy.