The latest update of Sumerians brings the development of Wheeled vehicles: Ox carts.
A new building for transporters has beed added that allows to use Ox carts for transportation.

Each cart will use two oxen and have much more capacity than donkeys or than moving goods by hand.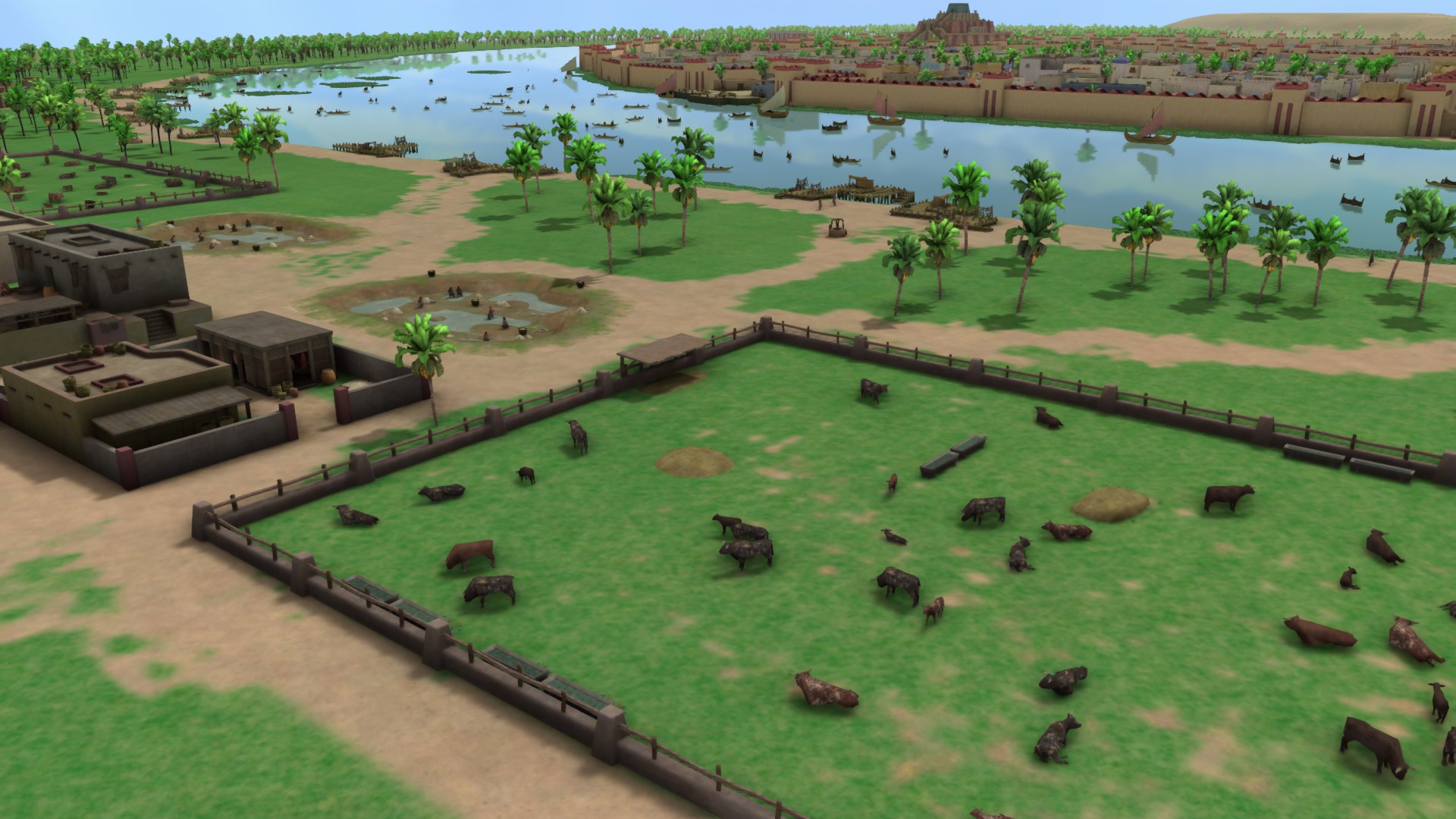 Donkeys are bred and brought from a livestock enclosure. Oxen, on the other hand, can only be acquired from existing Cattle when it's moved to an Oxen enclosure.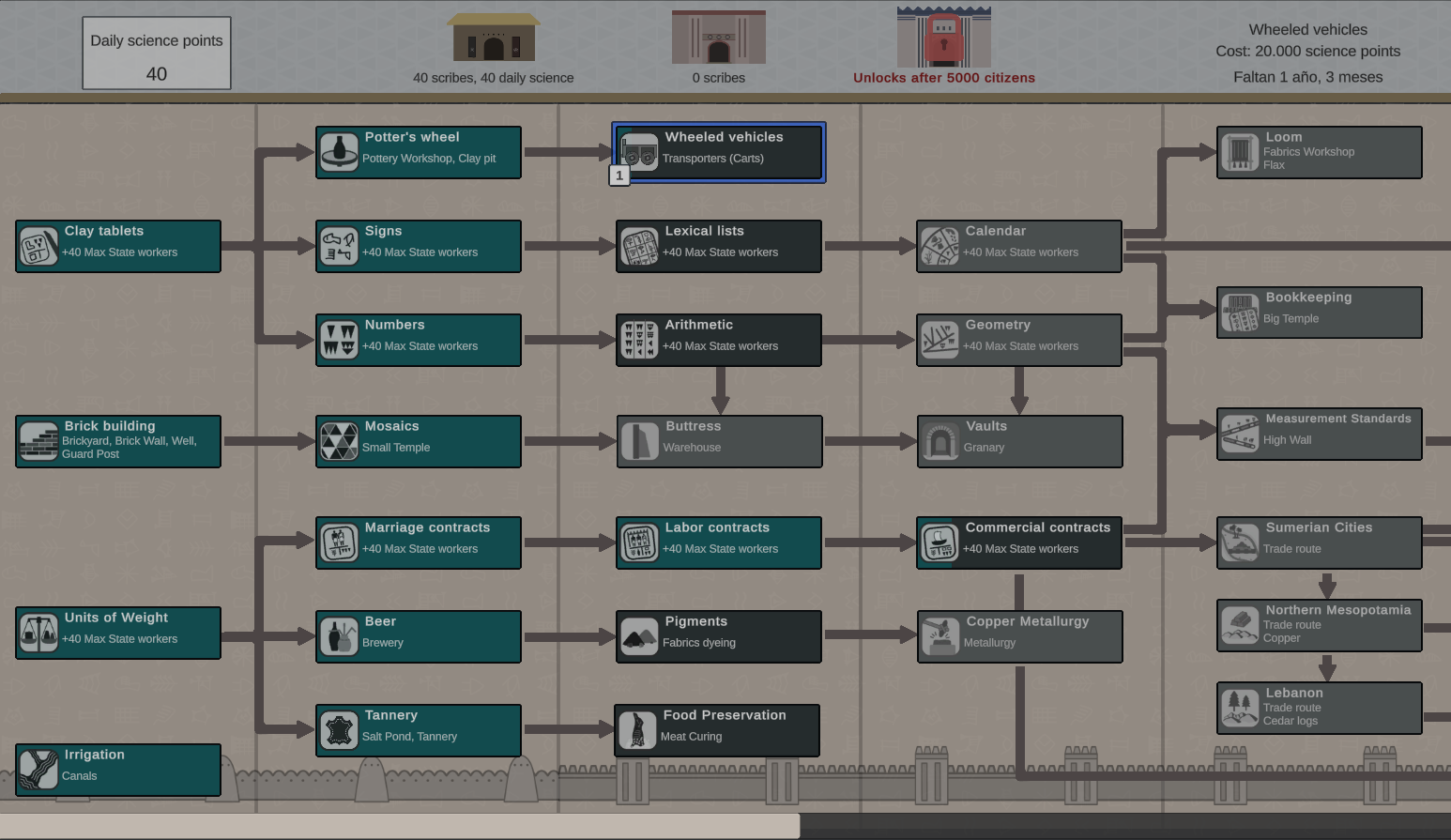 Oxen carts are unlocked after researching 'Wheeled vehicles' in the Tech tree, a technology that becomes available once 'Potter's wheel' has been discovered.
Sumerians in Steam: store.steampowered.com
Update notes in Steam: steamcommunity.com
More news in Twitter: twitter.com/SumeriansGame