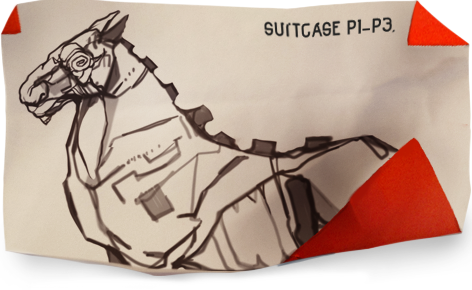 Greetings!

No matter whoever or wherever you are I can only see excellent minds reading this.
Your interest has affected every single word here and I really wonder how strong these words will be.
But, there are mirrors everywhere… Whose misleading and sharp corners can be highly dangerous. And for that reason I must warn you about a few proposed ideas:

•Maybe we should mention that the game is still in development.
Although I know how I want to shape that conundrum, in the next crucial year I'd really like to share with several good-hearted people access to the beta-test of the game because as I think it's really important.
Until then, I'll try to entertain you with fresh images and new demonstrations.
Anticipation is not a reliable thing, but we can try cooking up something new in the community kitchen.

•Have you ever heard about Achilles' heel? In my particular case, my vulnerability is Choice. Can't say why this allocation is so impractical. Choice took away my opportunity to speak with you in every human language.
But in one way or another I want to make this game with love.
Here I have to admit that I also must be convinced of this declaration, of this love.
How? Here, a friend of mine can bestow me with such a possibility, such privilege.
By the way, right now the list of languages is not as wide as I want it to be.
I hope that in the future it will be expanded with more languages, open to more minds.
Time can tell.
•As foolish as it is to deny it, not every word must be drawn in stone.
Looking ahead, if you feel like saying something deeply-held feelings then feel free to email me your message: askvaldram@inbox.ru
or directly message me at: Facebook.com
It doesn't mean I don't have other pages in social media or other places… Without exception we all need guarantees. So, for you to not face the risk of imposture I recommend to use these links.

Yours,
Valdram Arispoga