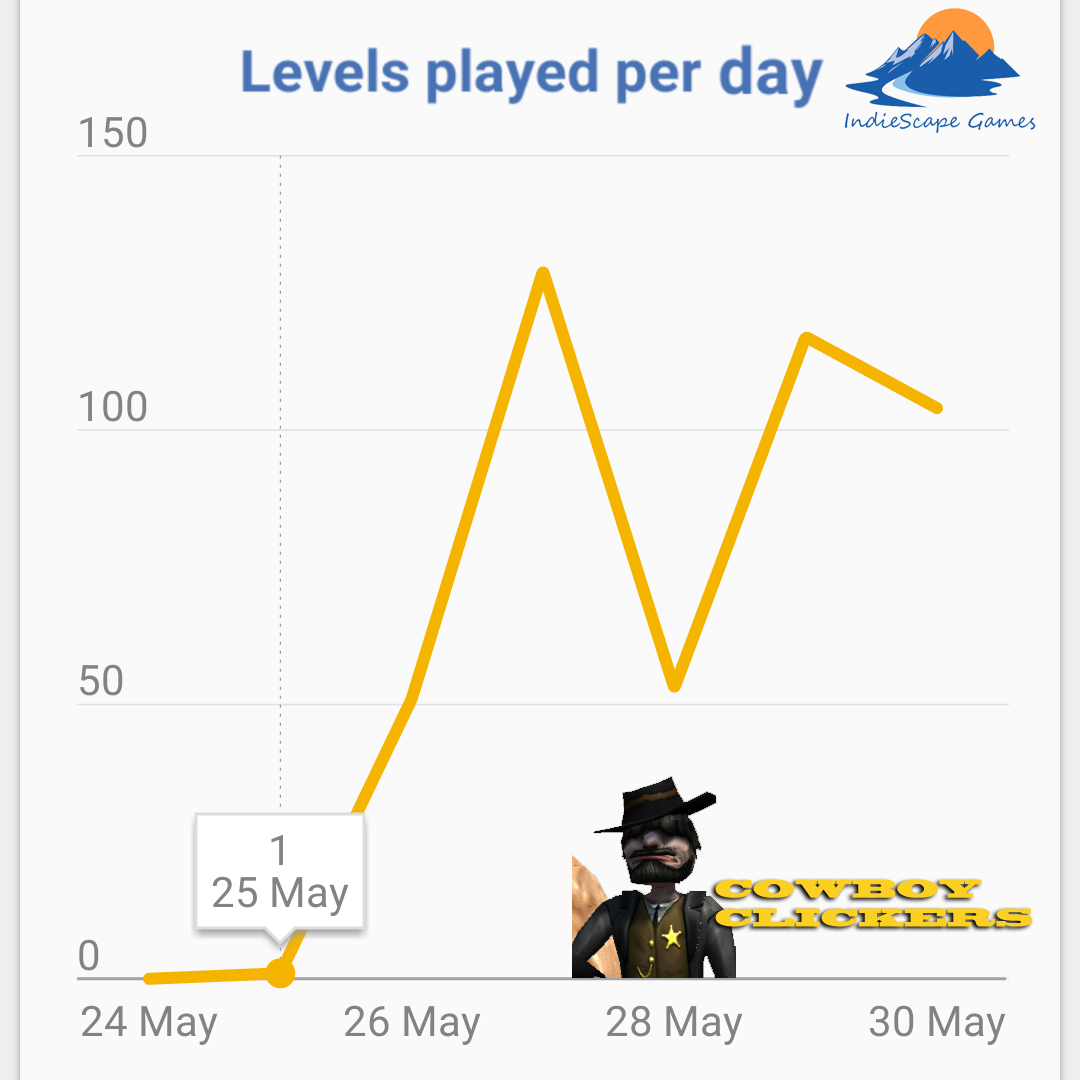 All great things start with small beginnings. Cowboy Clickers is maintaining a healthy player base. Check out our levels played per day from release through the holiday weekend.
Hello! Per recommendation of friends of IndieScape Games, we have decided to create a page here for our first project Cowboy Clickers. Cowboy Clickers is an idle/clicker game that sets you in the wild west. You can find our itch.io page here: Indiescapegames.itch.io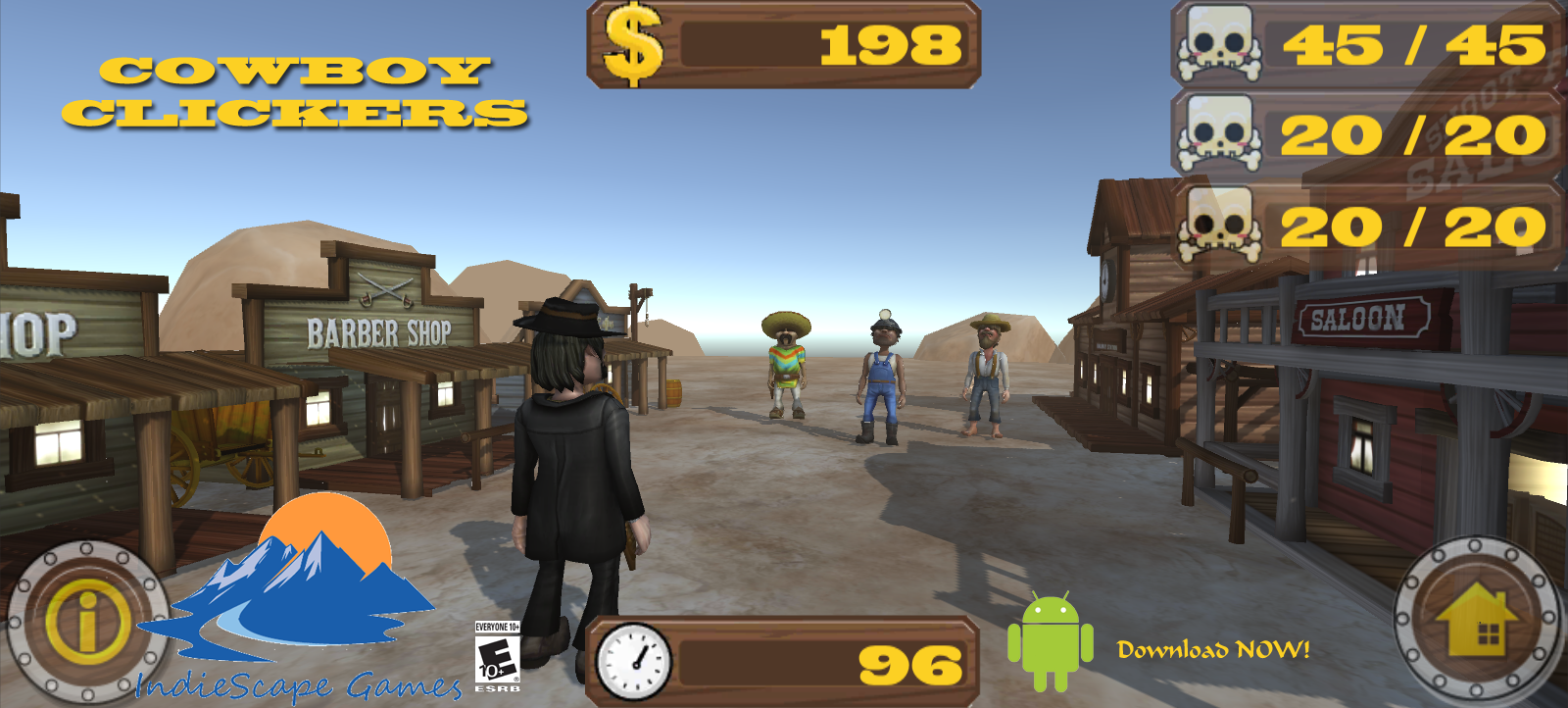 Progress through 12 unique levels fighting off enemies and making a quick buck to save your family. Each level has it's own leaderboard to compare your stats to your friends and other players around the globe. We are currently in Alpha and on the Google Play Store, so if you own an Android device, get out there and download!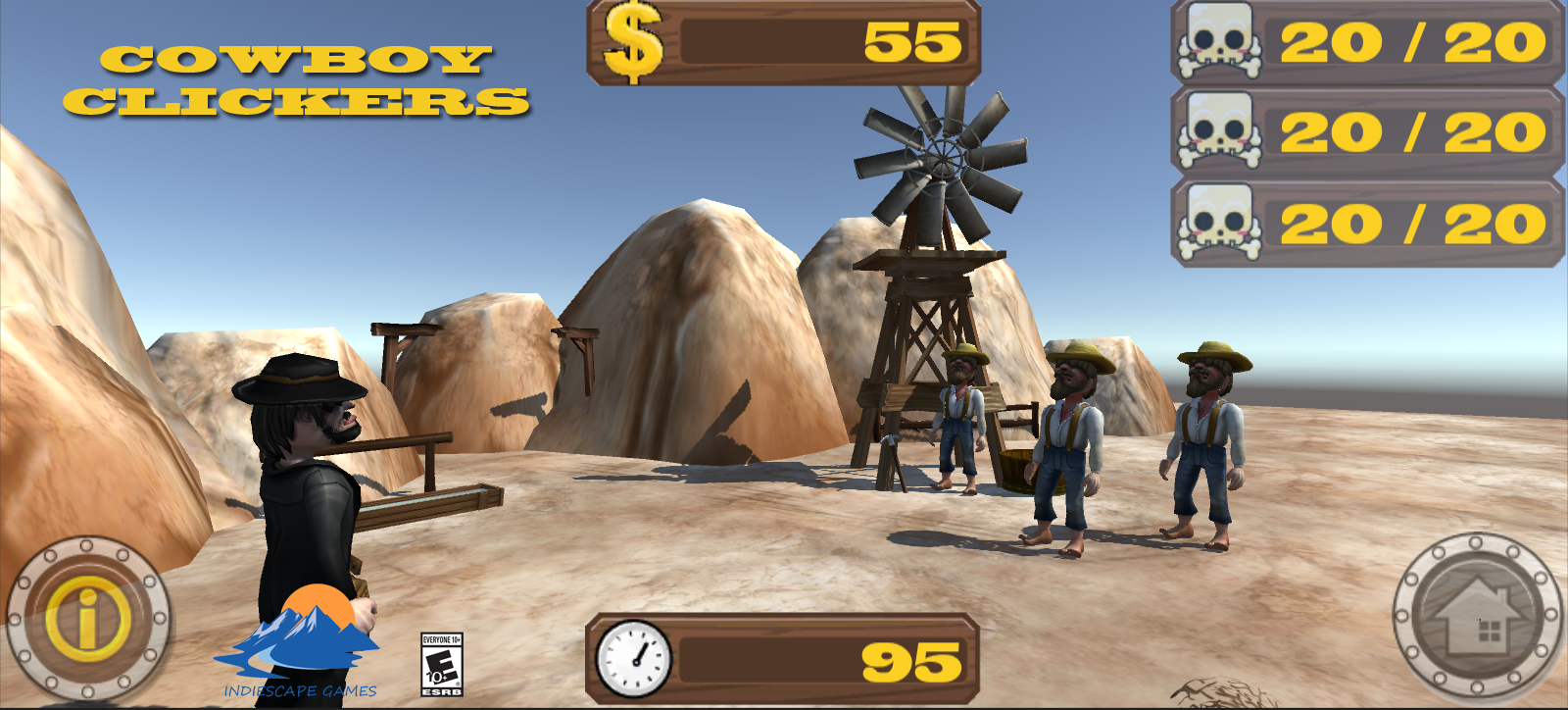 Last news for the evening, we have also modified our UI to support larger mobile screens and devices, such as 7 and 10 inch tablets! Here is a screenshot of our tablet display!