What I'm up to
Well I'm working on Snake for the Super Game System Basic and it's going well.
It's really help identify some things that could make the whole editor that little bit better.. I can go too over the top as really the functionality wouldn't have existed at the time this fictional system could have existed but I can say I will be that little bit nice to use.
SNAKE
As for Snake it's coming along nicely and I will post it here when its done so you can get an early release, and I'll be trying to comment it best I can so people can learn from it - heck improve it.
You may notice there are no scan lines - you can in check them in the Help->About window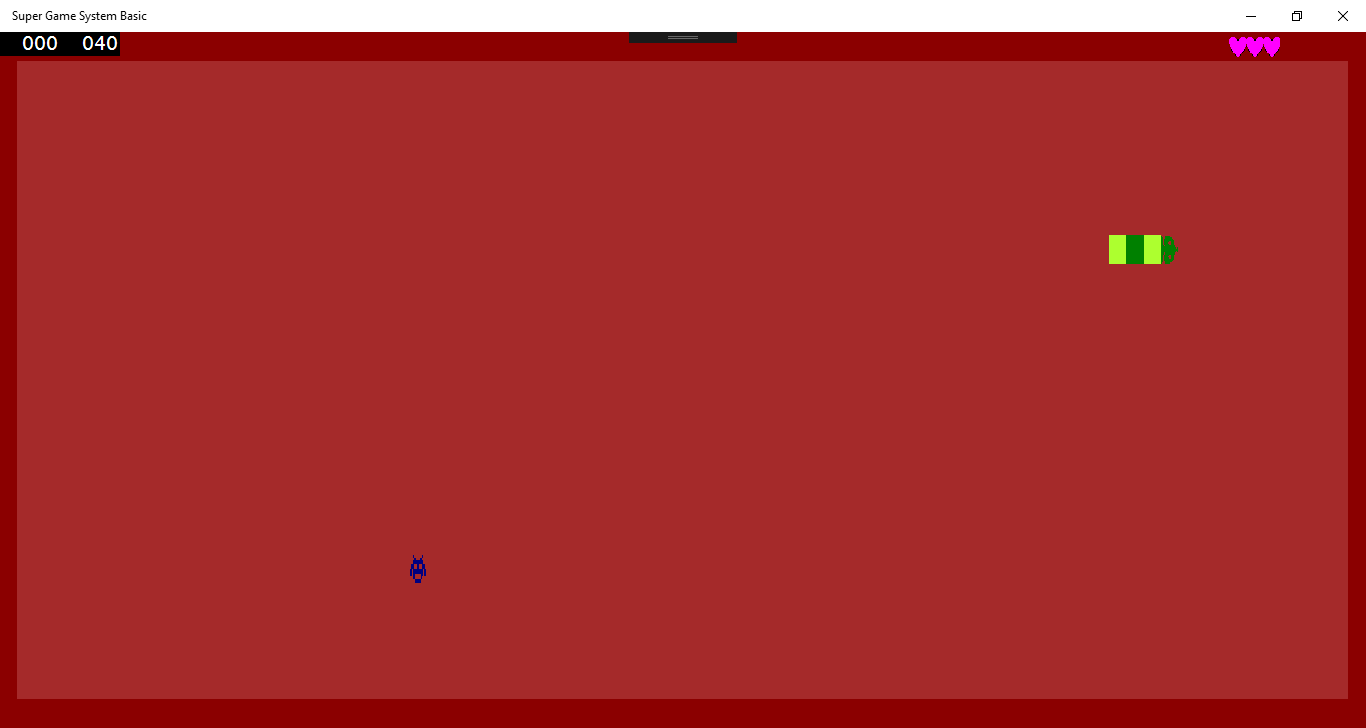 Cheers