Subterrain version 0.6
We have introduced many new features and fine tuned previous game play.
Notable features include :
Crafting system using advanced 3D printer.
Research enemy parts using Bio research center.
Create boost chemicals.
Introduced many survival conditions like fracture , infection , bleeding.
Wearable suits and up-gradable weapon parts.
Refreshed train system into more advanced Tube system.
Added 3 more enemy types.
Enemies will now follow and destroy doors if player closes it behind.
Durability system for melee weapons.
Game's 4 main focused game play :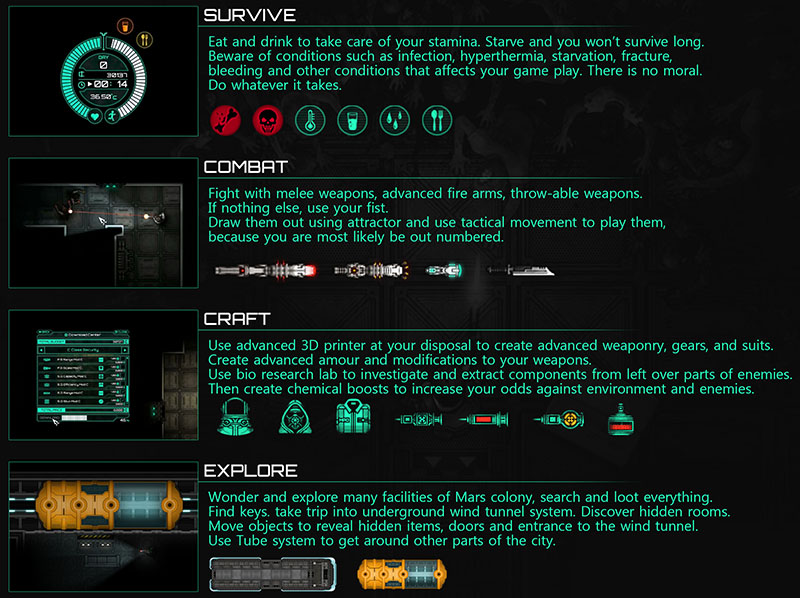 New light rendering system!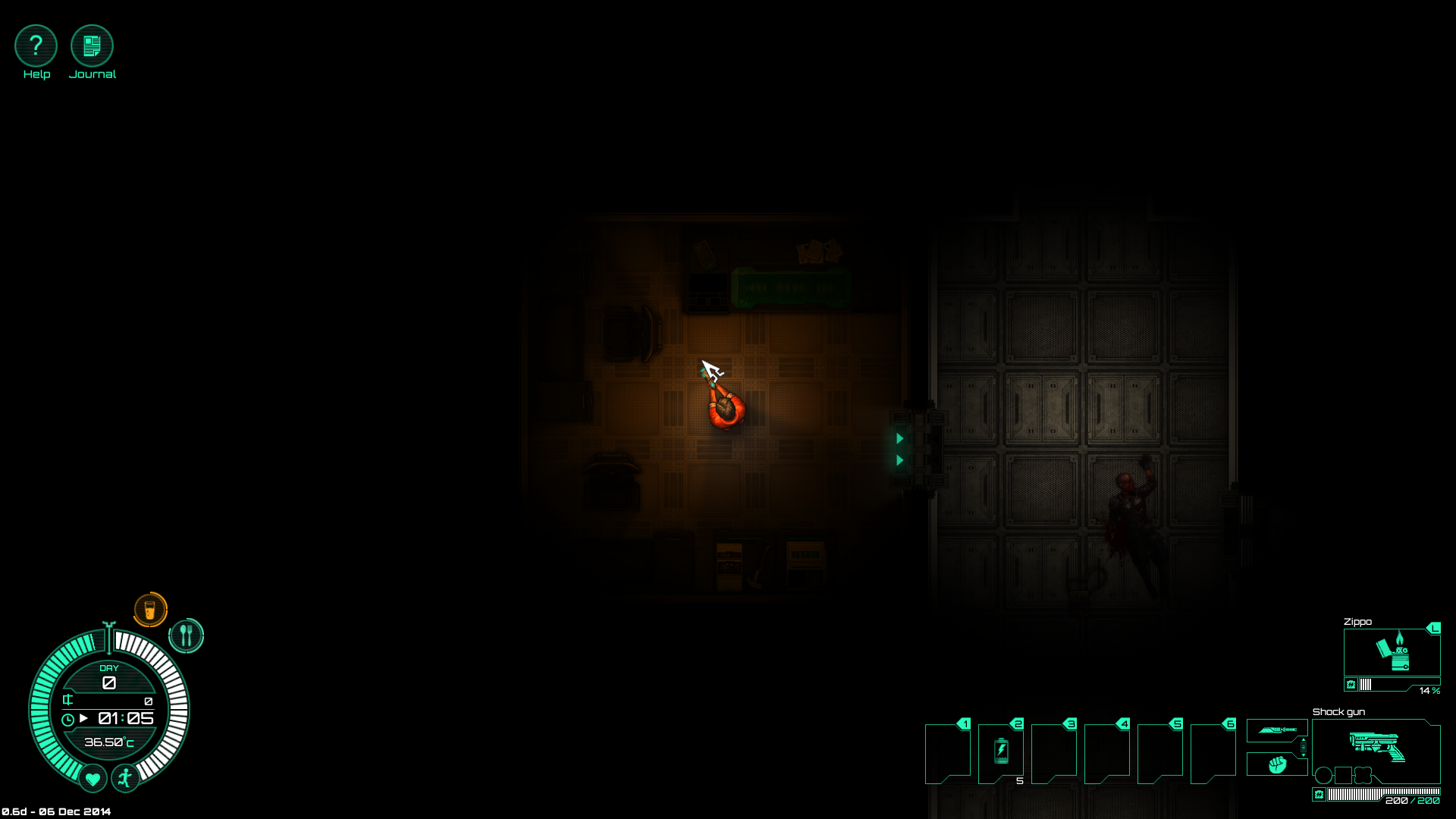 Example of getting infected !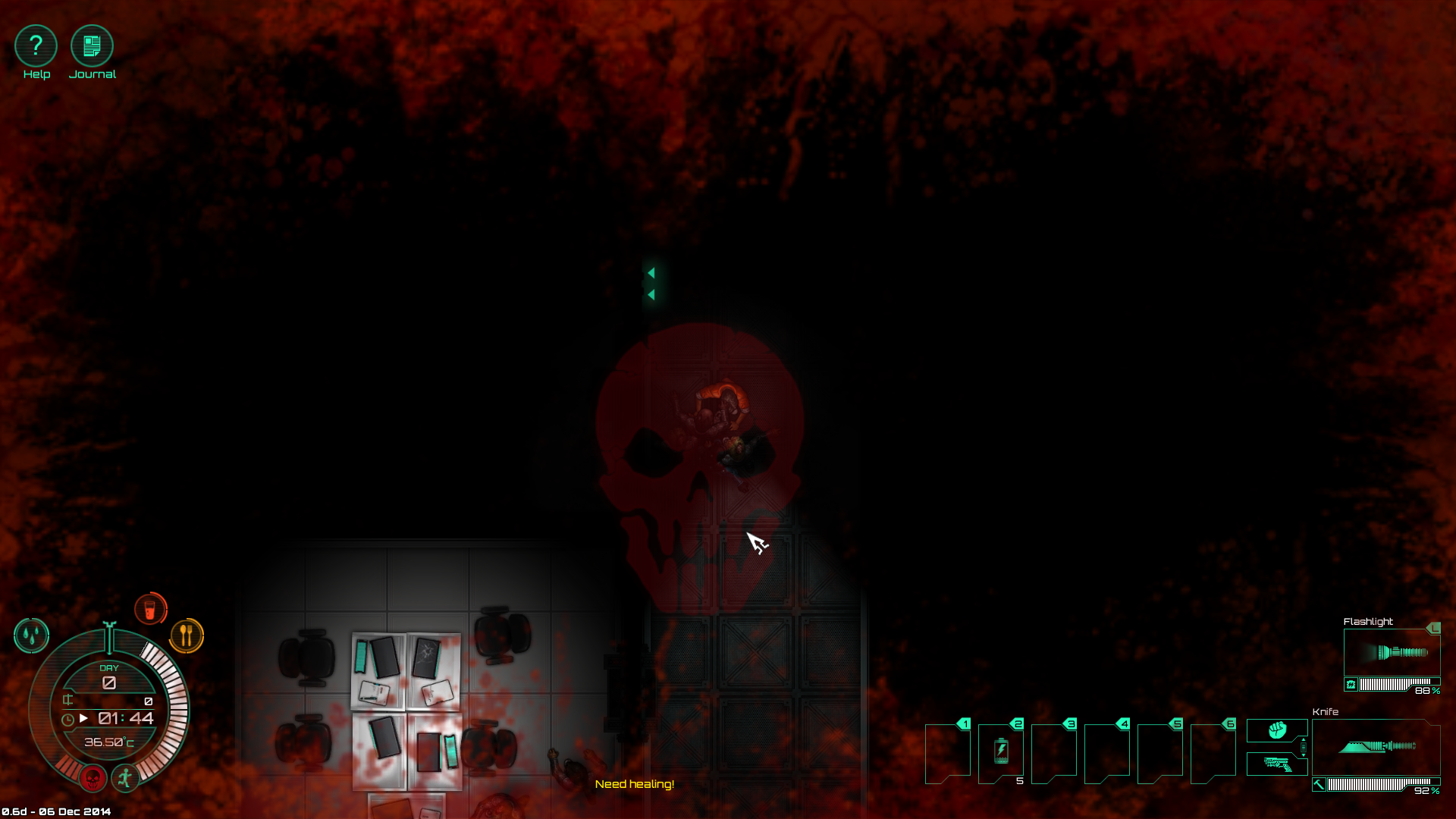 Awesome shock gun and Tube system!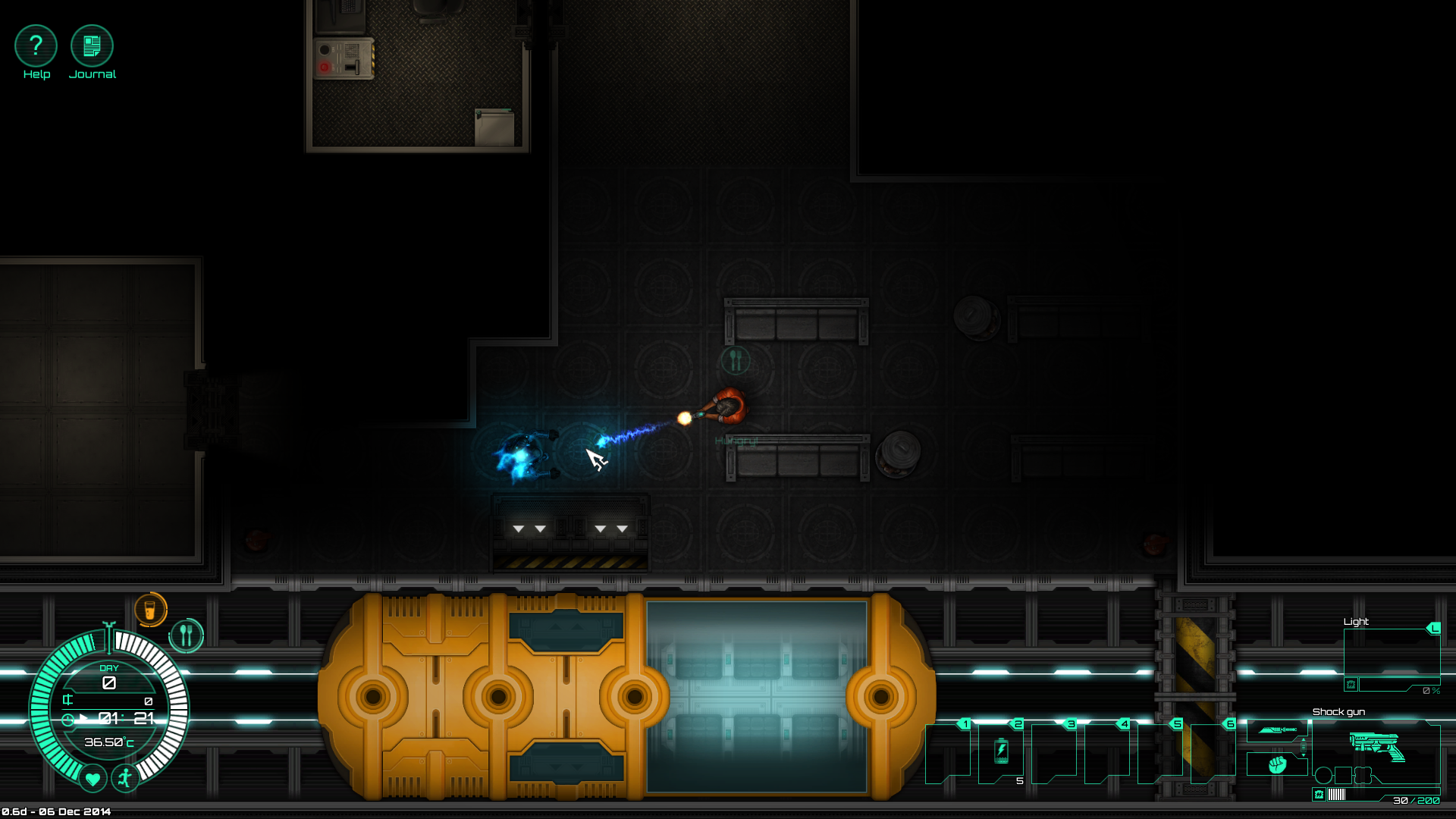 Video for initial game play (version 0.6)
We are now close to hitting Alpha milestone. We also plan to launch a Steam Concept next week and we really hope we can get even closer to the players around the world!
The next version will feature :
Throw-able weapons such as signal emitter to attract enemies.

Graphics update containing second city tiles.
Thanks everyone who has been testing and giving us valuable feedback!