Hey folks,
enjoyed the holidays? We certainly did and while the year is still so fresh we have loads of things to tell and show.
We are developing Submerge for a while now, got a lot of helpful feedback and supportive comments from you guys – thanks for that by the way - but honestly, we never really had a post stating what the gameplay of Submerge really is all about. This now changes …
Submerge is a fast paced, tactical survival game with main focus on thrilling multiplayer matches.
In a dangerous underwater world you control a squad of hero-like units and hunt down other players in order to survive longer than every other player – its hunt or being hunted!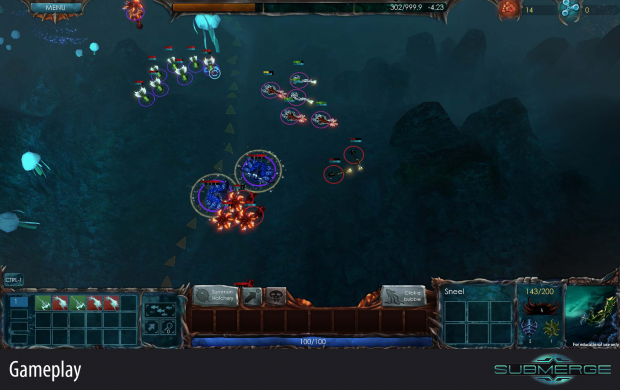 Craft your swarm
Submerge lets you pick the abilities you want to bring into battle and change them while playing. How? In the game you control a squad which consists of multiple units with unique abilities. Before joining a match you decide which units you want to bring to battle to challenge the other player's strategies.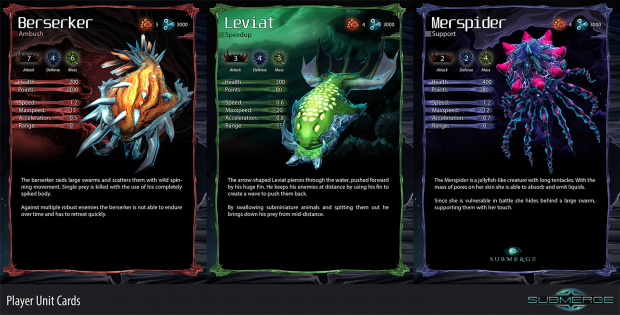 Submerge
The fight takes place deep down, below the ocean's surface. In the beautiful underwater world, the wild life is not only colorful and pretty to watch, but also aggressively going after your units. Sea creatures, deep sea worms or poisonous corals are only a few of the dangers you are facing down there.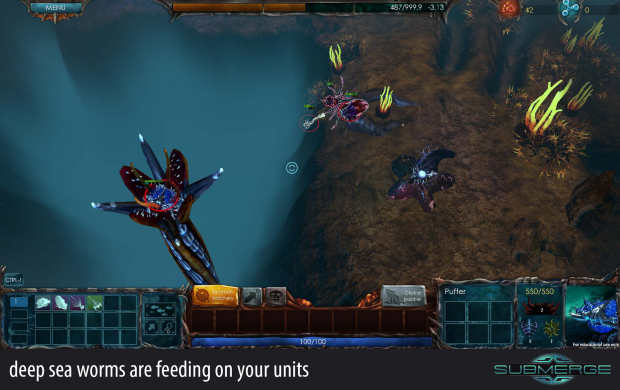 Survive
Can you stand your ground against 15 different players at once? Are you the one fighting off all players and surviving longer than everybody else? Crafting a powerful squad, executing your superior tactic and being skilled enough to break your enemies tactic, will do the job.
Take on the challenge and participate in an intense, fast-paced and tactical 16 player multiplayer struggle for survival!
In the following articles we will talk more about crafting of your squad, abilities and battles, and the dangers of the underwater world. Stay tuned!
We hope you had fun with our little getaway into the world of Submerge.
See you soon!