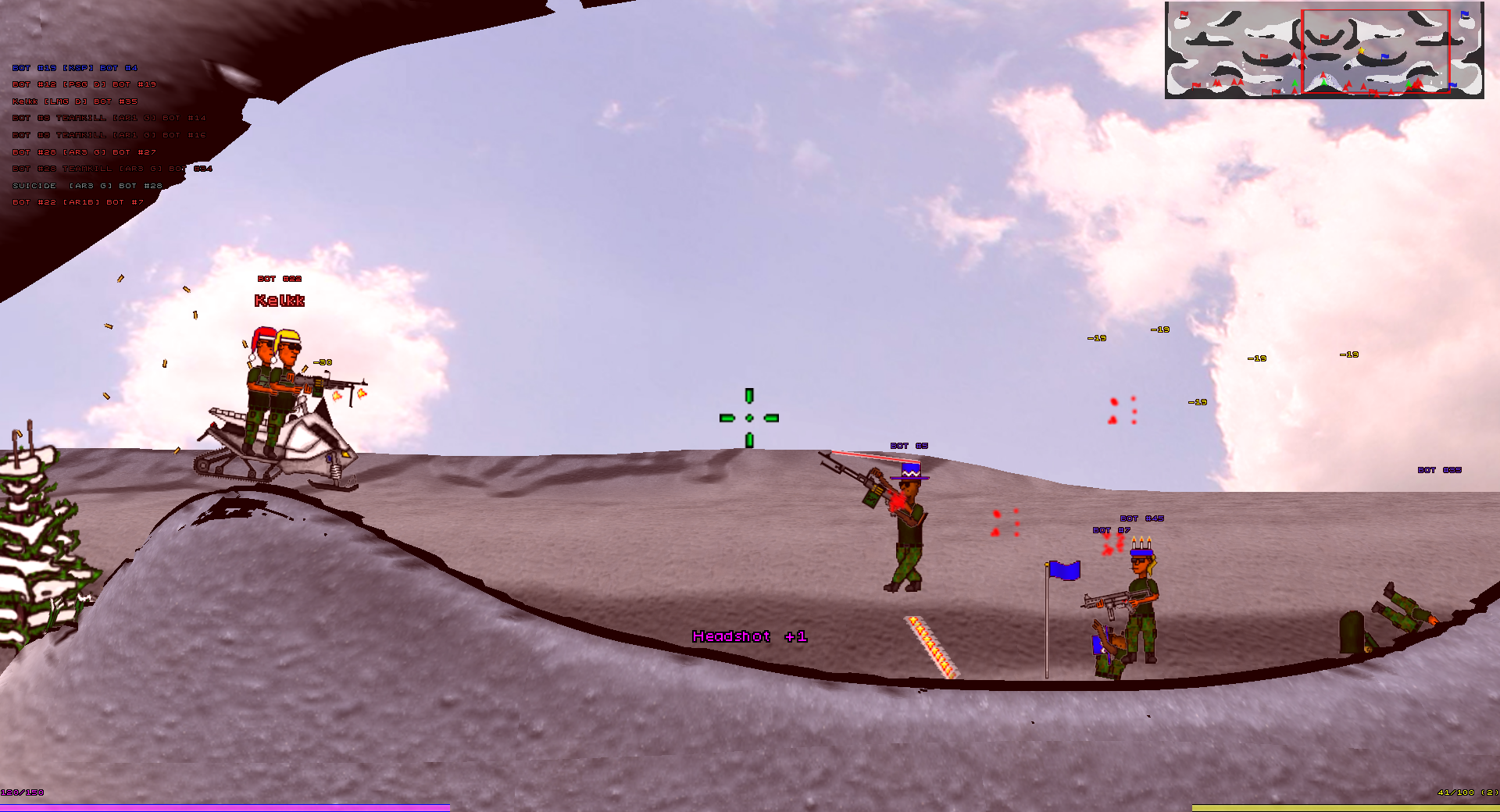 The first open alpha for Strid has now been up for a few days without problems. I thank everyone who tried the game and gave feedback. Most of the feedback seem to be directed at the difficulty of the game, therefore I have lowered recoil on most guns and made the bots slightly less aim-botty. The most notable changes can be read below.
I release this second version so soon because I want to have it done before going afk for holidays. I think I fixed most of the known problems, and I also felt like making a winter holiday theme. So now there's snow instead of sand and so on :)
Most notable additions or fixes:

Added holiday winter theme!
Bikes are now snow mobiles.
Recoil was lowered on most guns.
Local player name scaled up to make it easier to indentify the character.
Progress for next weapon unlock is now shown.
Some maps were polished.
Binding keys should now work as intended.
Keyboard input for special characters was improved.
Added reset keys button.
Input text fields will now finish input if characters exceed current max.
Bots now have slightly worse aim and are a little slower.
Some inputs would cause player actions even though the user was typing.
The camera now stays a few seconds on death instead of instantly rushing to the spawnpoint
---
Requires Windows 7 or newer, and OpenGL 4.3 compatible graphics card.

Server program is not included, so you can't host games, but hopefully I can have at least one server running at all times.

You may need to install vc redist 2015, I chose not to include it to reduce file size. You can download vc redist here if needed:
Microsoft.com

You probably have to run the program as administrator in order for it to work properly.