We are producing a regular comic, that will tell the story of the events leading up to Street Fist 2. This is essentially Street Fist 1, the comic book.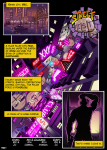 A new page will be released regularly, between now and the release of Street Fist 2, and the comic book will be released as a high quality PDF alongside the game.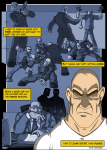 You can stay up to date with the comics progress HERE.