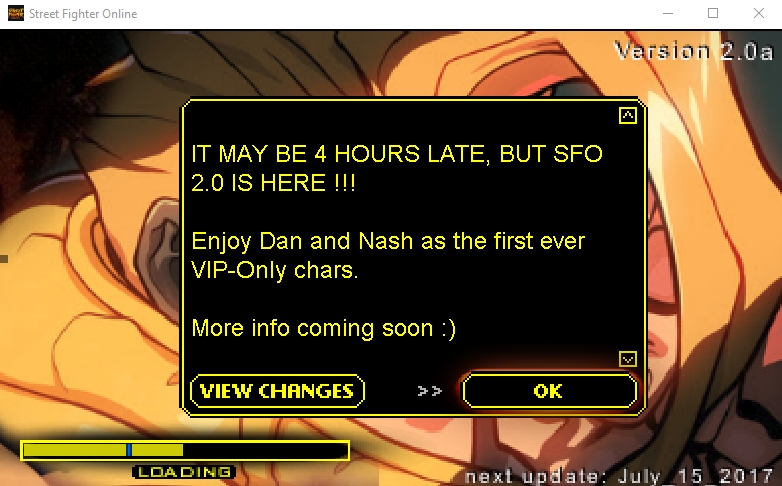 Prepare yourselves.

Forgo sleep.

Stack up on snacks.

Kiss your loved ones and tell them to pray for you.

Charlie Nash.

Dan Hibiki.

Top scores reset.

Let's get it, and happy gaming!



Need The New Build? - Click Here

Character Moves? - Click Here

Tweak Suggestions? - Click Here

Bugs and Issues? - Click Here

More interesting news?

Exclusive to UG, registered, non-SFO staff members can vote for brand new VIP Nash custom color edits.