I've been trying out a new thing: streaming the development of Airships on twitch.tv. So far, I'm really enjoying it for a whole bunch of reasons: It's nice to interact with people. It's helpful to think out loud. And, uh, I can't procrastinate while I'm streaming. I can't exactly check my Twitter account every few minutes in front of everyone watching.
I'm still very much learning the ropes on how to stream stuff - figuring out how to set up things to that I can interact with the twitch chat while working, getting better at pressing the right buttons in the streaming software, and so on. I also haven't settled on a standard time to stream yet. Probably, the ideal point in time would be evening in the US, but that's the middle of the night for me - so it's going to be either US daytime or late night.
Probably, I will eventually settle on a regular time slot, but it's still early days. Also, twitch makes it easy to upload the streams to YouTube, which is what I've been doing. So even if you can't see the live broadcast, you can watch the streams later:
Anyway, what's been going on on these streams dev-wise? Lots of work on legs and leg movement for landships.
We've got four-legged ones: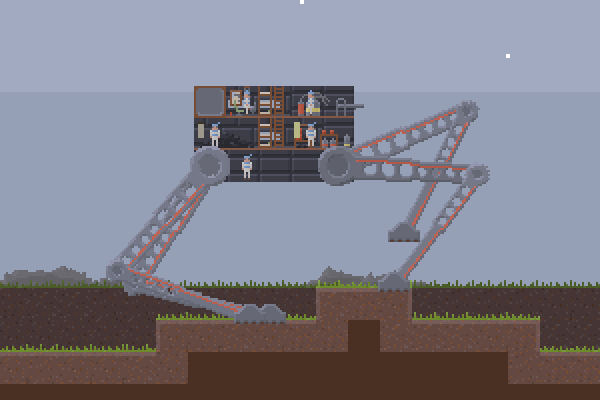 Two-legged ones: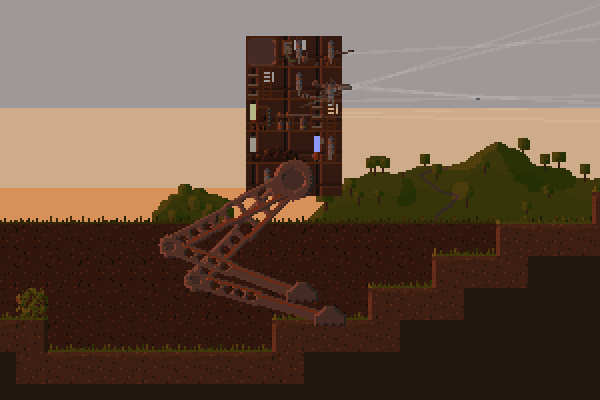 And the gait is starting to look more realistic: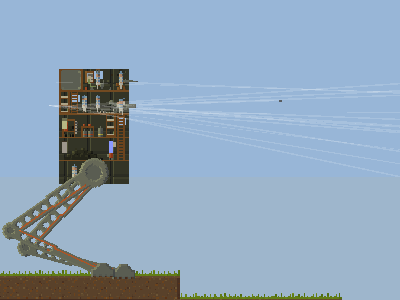 Once all the leg stuff is fully operational, I'll move on to tracks - which will likely be much easier - and then, better support for troops. So tune in if you like, or follow development on YouTube or through these dev blogs, which will of course continue.