A slightly different URR update today, and a very brief one. Myself and a number of very interesting folks have been invited to speak at the talks starting off this year's (and the first ever) "ProcJam" - a game jam focused around procedural generation. To quote the FAQ about the game jam:
ProcJam wrote: Can I start early/use an existing project/use libraries or other code?
Yes. One of the aims of PROCJAM is to be as laid back and fun to enter as possible. All we ask is that you work on a procedural/generative thing of some kind between the 8th and 17th November. If you want to extend an existing game, that's cool. If you want to start early so you've got the game bits done by Saturday, that's cool too. If you want to use external libraries, tools or whatever, that's cool too.
So you're welcome to make tools, games, something that creates interesting names for medieval taverns - whatever you want! I'll be giving a talk about combining the macro and the micro within my game and within procedural generation more generally. For instance, how do you combine civilizations...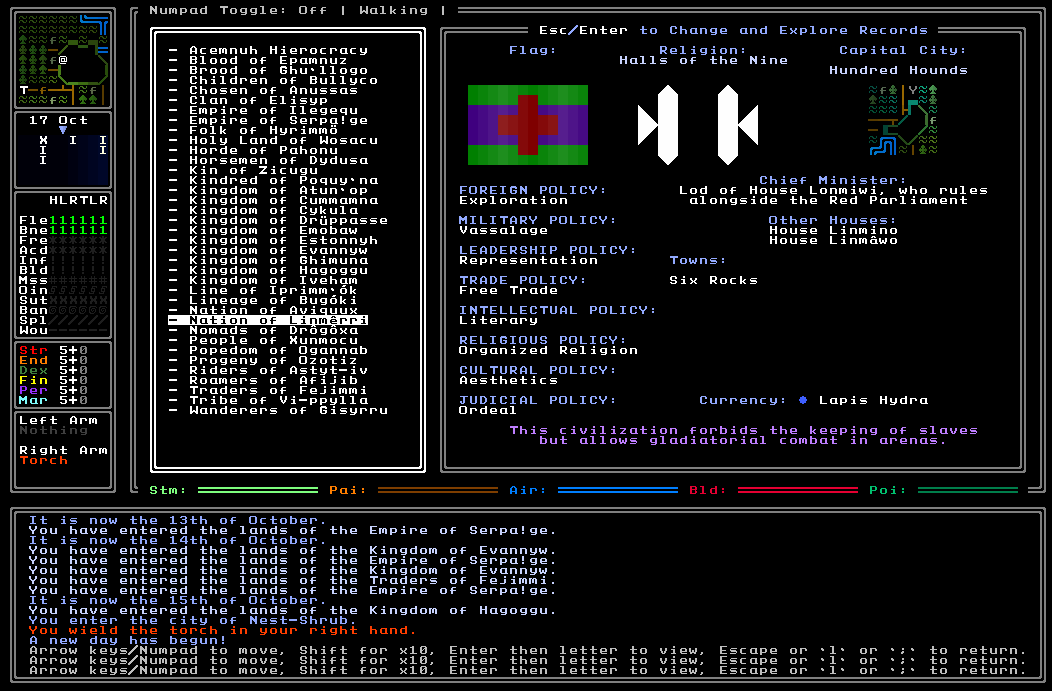 ... with things you actually encounter in person, like buildings and individuals and towns: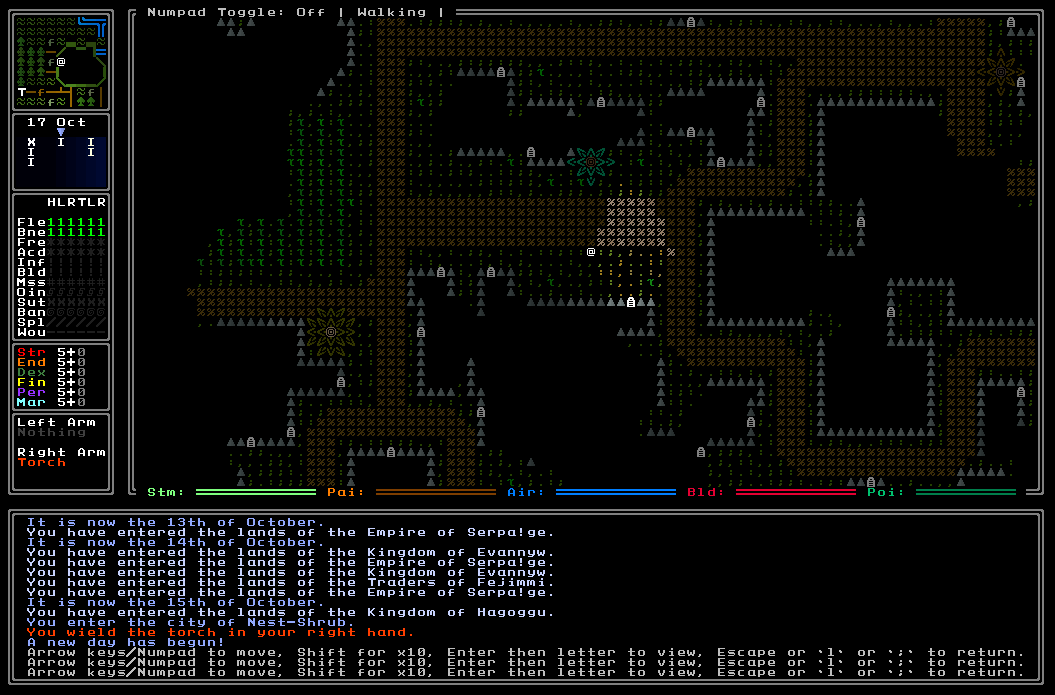 And how do you make these different and distinct? I believe they may take questions from the Twitch channel during the talks!
You can watch it from 12pm GMT today at Twitch.tv, and find out more info at Itch.io and Procjam.tumblr.com.
Hope to see you all there! In the mean time, you can keep up to date on my devlog, Facebook page, or Twitter!